This last week has seen some glorious weather hasn't it? Signs that winter may finally be over, so we did the only thing possible and got put there and enjoyed the lovely sunshine and warmer days.
On Saturday we headed to Sacrewell Farm, which is such a lovely place, not too far from us, and one of our best Christmas presents as a family was a yearly membership for us all there. It is such a lovely place and we all enjoyed seeing all the animals – especially some of the newborn lambs!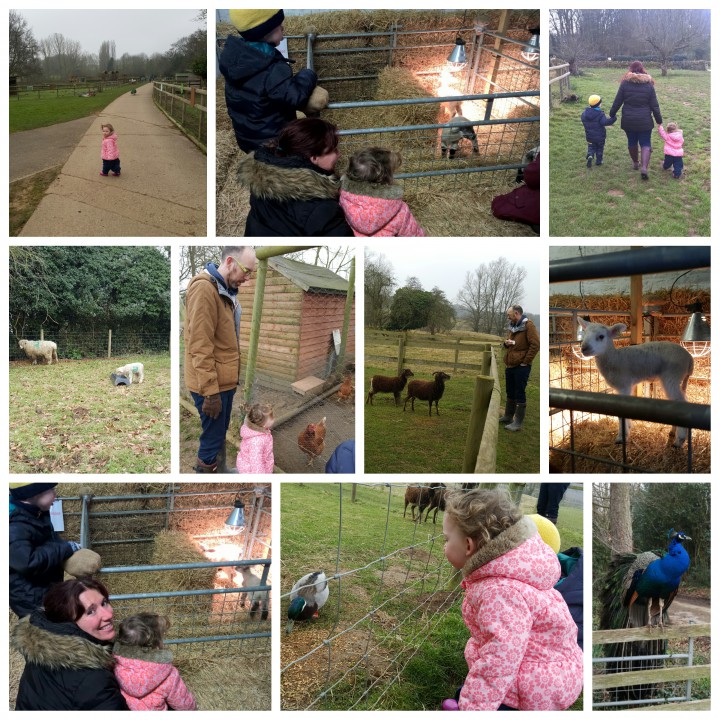 We had a good wander round enjoying the signs of spring and threw some pooh sticks in the river. I tried to get some good family shots but sadly they weren't the best haha. Ah well.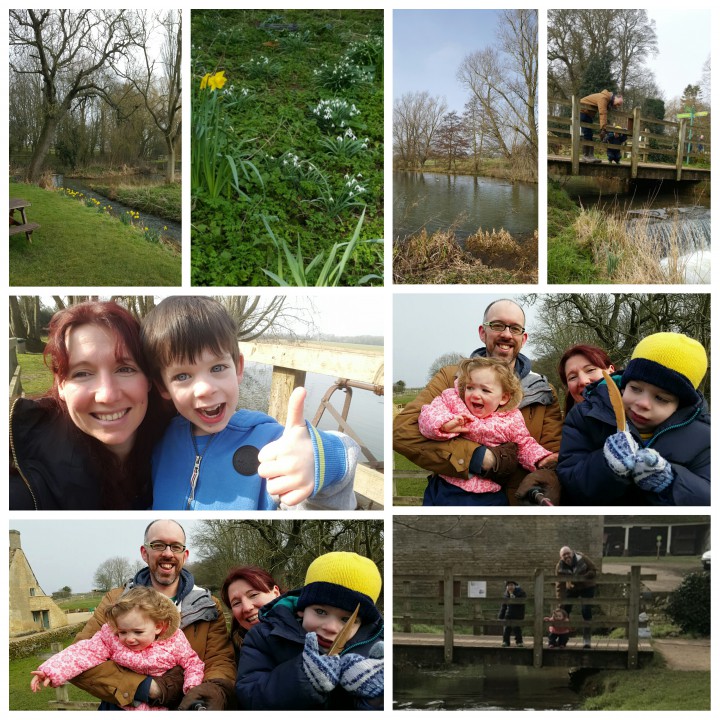 Of course it wasn't long before the kids found some muddy puddles… and LM once again fell in and needed cleaning up!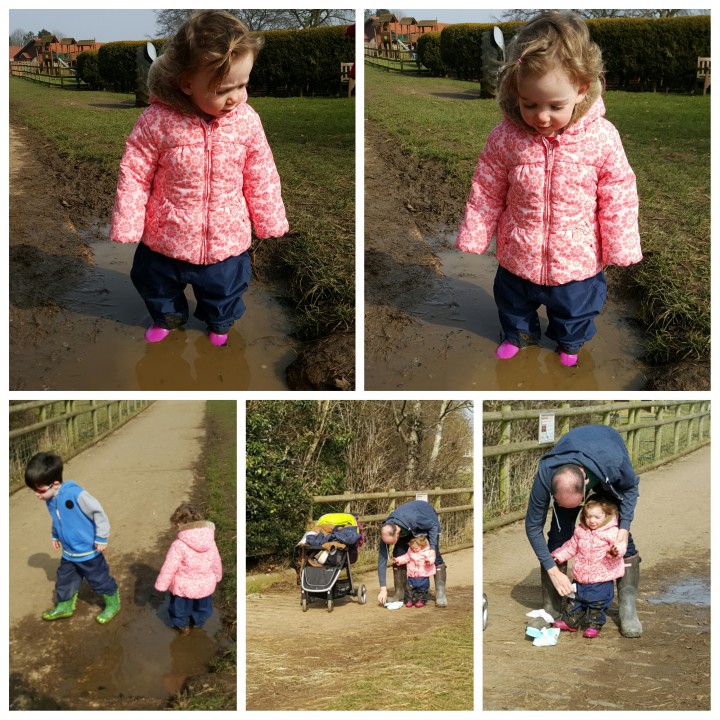 We also had a little play in their wonderful soft play barn.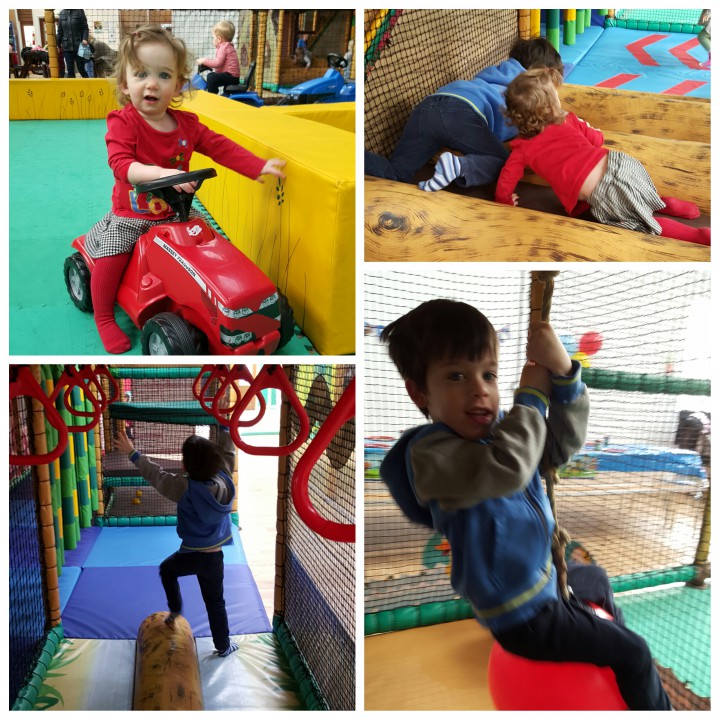 On Sunday we went swimming (more on that to come in another post) and then later that afternoon went for a country walk with my big brother and his lovely wife. It was a glorious day but there was still a definite chill in the air despite the sunshine. It was lovely to get out and enjoy the fesh air though and LM walked for miles, it was amazing! Oh and yes, once again the little ones were drawn towards the muddy puddles.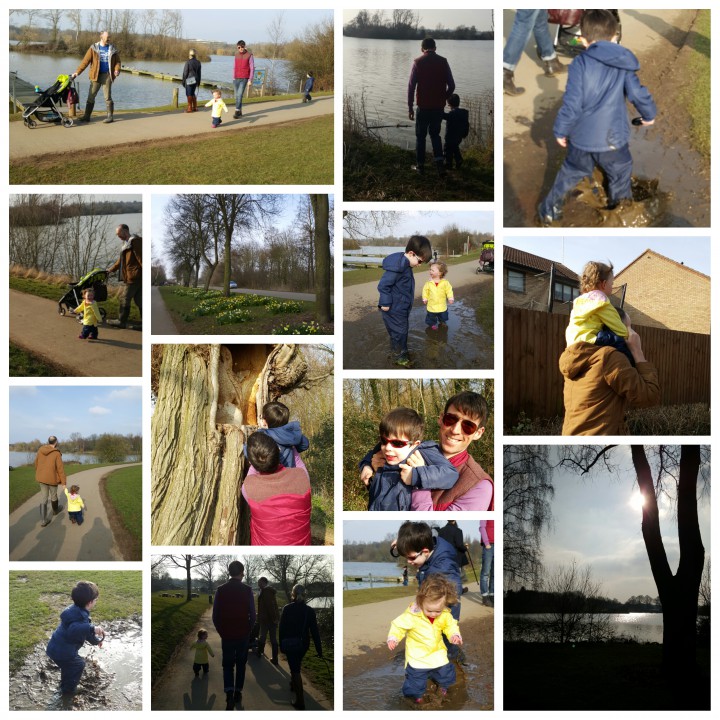 As the sun started to go down it was getting colder and there was just time for some bubble chasing on our way home in the glorious afternoon sunlight.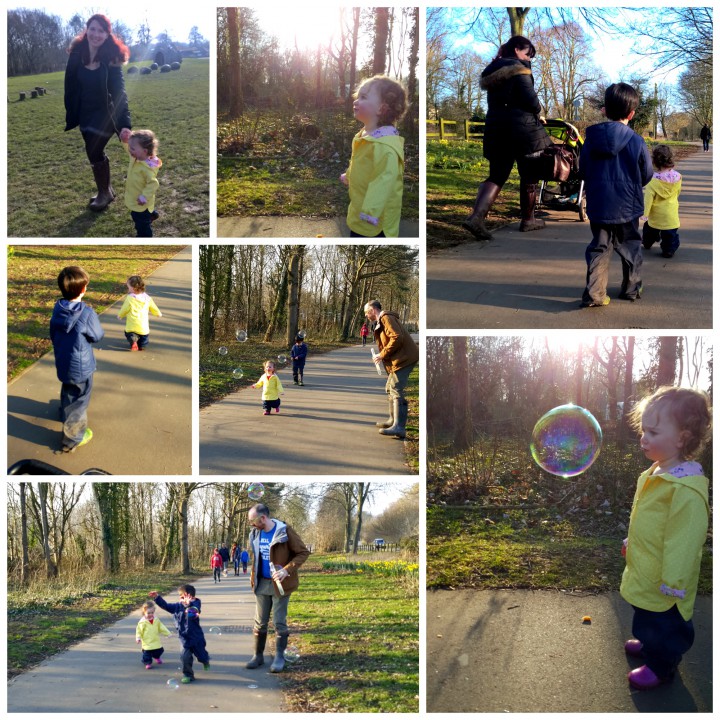 Simple pleasures but so lovely to be out enjoying the sunshine – and we are all so so looking forward to spring and summer and many more lovely sunny days to come.