Monkey loves buses. He seriously LOVES buses. We have loads of toy buses and he gets massively excited whenever he sees a bus. It could be a real bus – which he will shout and point and clap and wave to – or a bus in a book or on the TV, which again he will shout and point and clap and wave to. Bless him it is very cute.
We don't go on buses very often mainly because in our area to get anywhere by bus takes at least 3 times as long and is way more expensive than going by car. He has been on buses before – but not since our holiday in the summer. I have been meaning to take him on a bus for a while but we are generally pretty busy and I've just not got round to it.
On a no-plans Thursday however I decided it was time for our Big Bus Adventure. I didn't want to take him too far and the local library is on the bus route, and I vaguely remembered they do a story time on Thursday Mornings so I thought it would be nice to combine the two. The library is actually about 2-3 mins away in the car, maybe 5 mins by bus (plus all the waiting time either end) but it cost us £2.40 to get there and back. At adult walking speed it only takes about 15 mins to walk… so you can see why we don't get the bus very often!!
But it was a treat for Monkey and he was very excited when the bus came to the stop, and gave a big clap as it came up.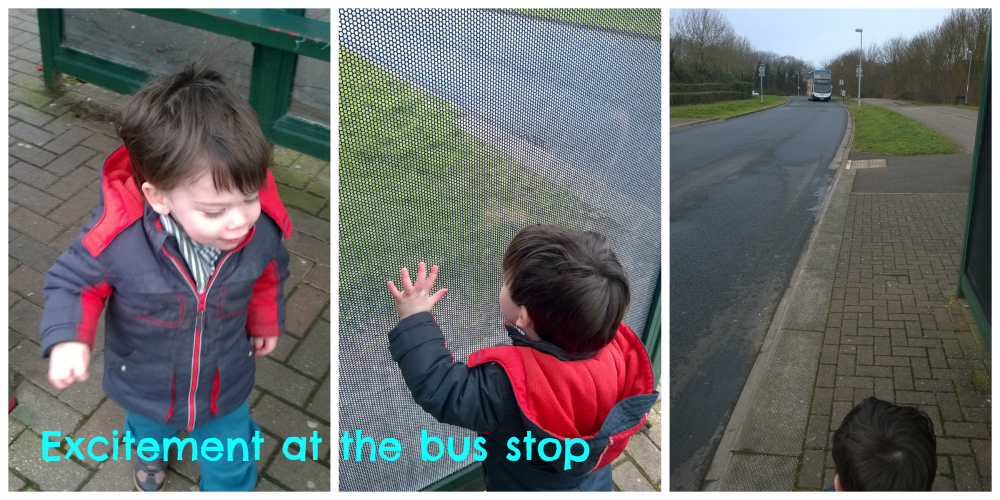 He sat very seriously all the way there and I was explaining that it stops to let people on/off etc.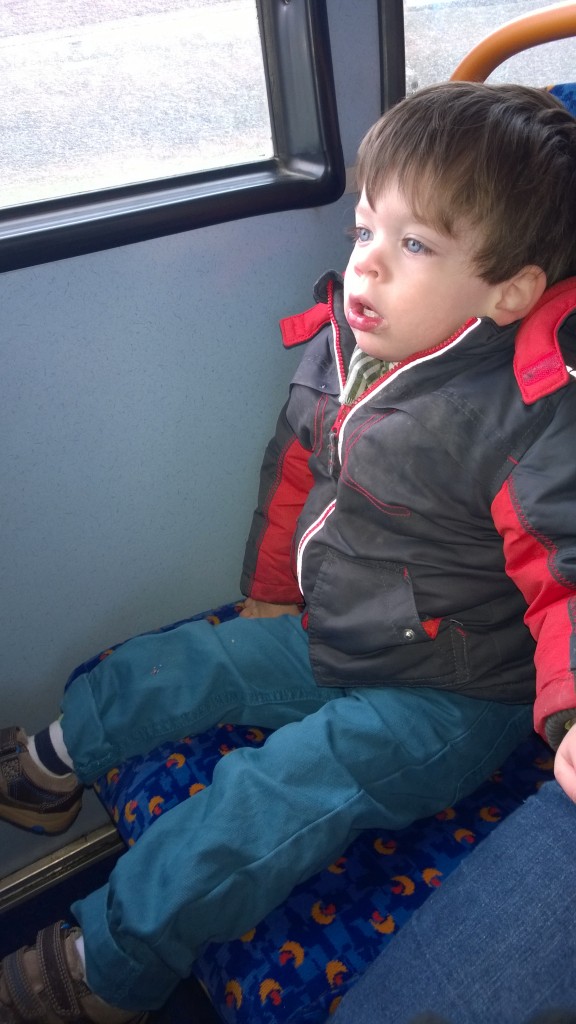 The library wasn't open when we got there  so even though it was freezing cold we had a little play outside first.

We had a lovely time at the library – he goes with Nanny and Grandpops to a rhyme time session most weeks but it was the first time we had been to Story Time, and they read one of his favourite Spot books which was lovely and he really enjoyed it. We had a look at some of the many lovely books they have there, but bless him he just kept getting excited to see some of the books we have at home. No matter how I tried to get him interested in other books he was obsessed by Dear Zoo and Dear Santa! Bless him! I did manage to tear him away from his faves though and we checked out a couple of other books on his library card to bring home with us.

There was more excitement for the bus journey home and it takes a slightly longer loop home so we got a few more pics of him enjoying the ride! 🙂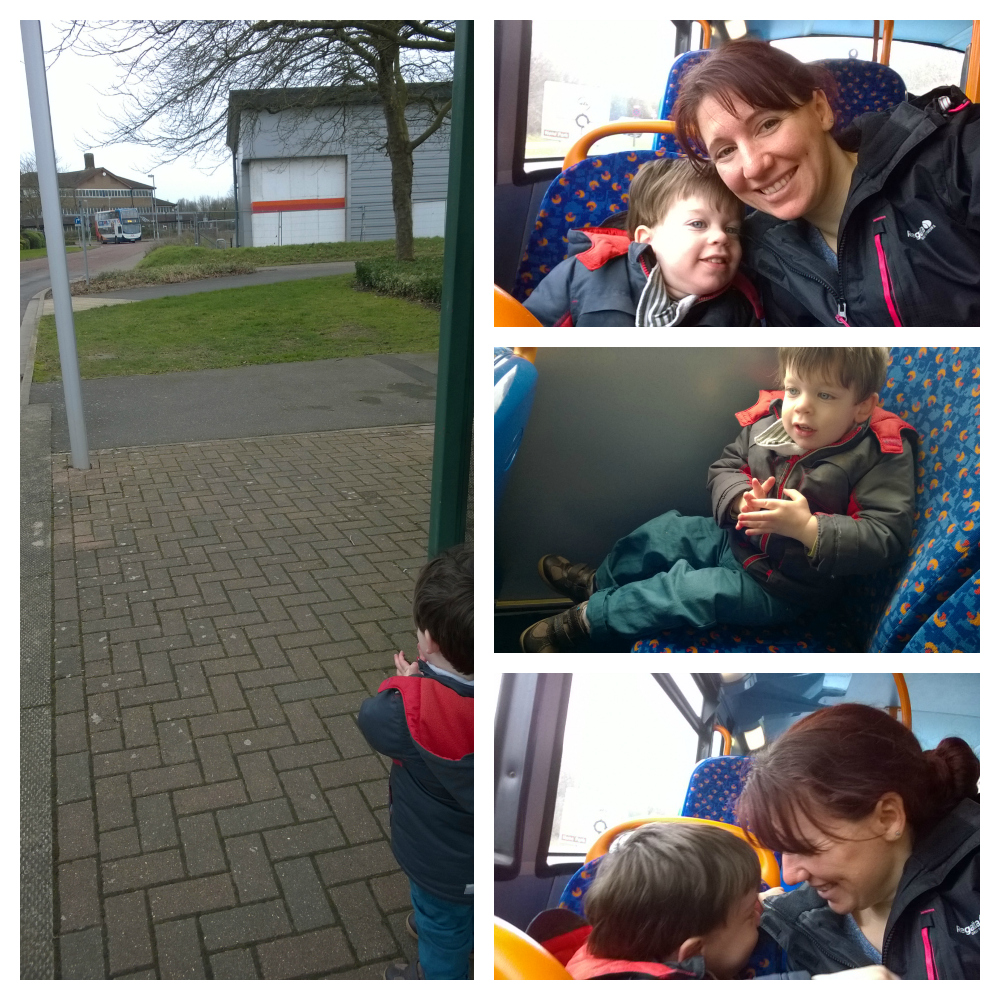 And that was the end of our big bus adventure, bye bye bus! 🙂