Monkey has now been in his big boy bed for over a week and he is doing so well in there. He has developed an interesting habit now too, which actually we find really adorable!
We put him in his little bed, he lies down and we shut the door. We go down the stairs and we can then hear him get out of bed and run around his room. He then gets back into bed and has a sleep.
When we go to get him after his nap, or first thing in the morning, we find him like this, surrounded by a few of his favourite things.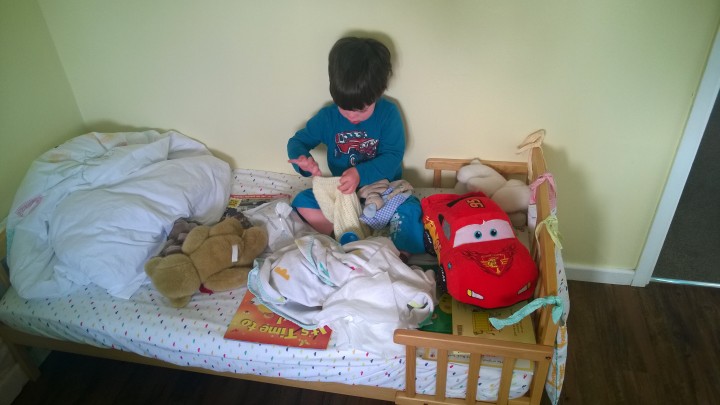 Some of his fave books, a teacup, a load of blankets, lots of cuddly toys, his lightning mcqueen pillow, and randomly this morning, a pack of wipes he had  started emptying!
We aren't entirely sure how he sleeps amongst all of this, or how comfy it can be, but he seems happy enough and we think it is dead cute!