I have found that one of the hardest and most unexpected aspects of motherhood is judgement.. from other mothers. When Monkey was a baby I struggled a lot with this as I had honestly never expected that I would be so judged by other women in the same position as me. Judged about how I am feeding, what our routine is, how we got our baby to sleep, what he wore… literally everything. As he has grown and I have become a bit more confident it doesn't affect me as much.. but every now and then I will read something that does affect me.
Because it is happening all the time. Mothers judging other Mothers over their parenting methods just because it is different to the way they have chosen. And it drives me mad.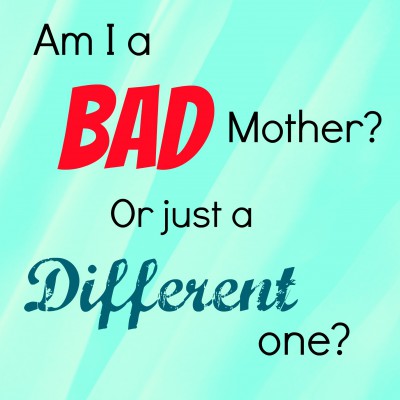 I am a huge believer that all babies are different and that different things work for different children. There is not one method that is right for all babies. The same goes for parents. We are all unique individuals with different strengths and weaknesses so how can we possibly all parent the same? The point is surely that we are doing our best to raise healthy and happy children. I am sure we will all make mistakes along the way because we are human beings and we are imperfect. But we make the decisions that we feel are right at the time.
That is what bugs me most about all the judgement. The holier than thou attitude. The conviction of "I am right and you are wrong." That somehow your choices make you a better parent than others. How can you possibly, possibly know this? You don't live their life. You haven't raised their child. You are living your life and raising your child. You are different so inevitably you make different choices. The right choices for you are not necessarily the right choices for others but that doesn't make them wrong and it certainly doesn't make them bad parents.
To illustrate my point I am going to highlight some of our choices, and the reasons we made them. These are choices we have made for us and our children and I am not saying that everyone should make the same choices, but I want to know if you think these choices make me a bad mother.
Natural birth vs Caesarean
I had two C-sections. I have a bicornuate uterus which meant that both Monkey and LM were breech and unable to turn head down. The medical advice was to have C-sections for the safety of both myself and my babies. I did a lot of research into natural breech births and learned that because most breech babies are delivered by c-section, that the skill of naturally delivering breech babies has fallen out of practice. Of course many midwives are skilled and capable of this but my research suggested that not all are and that it can be luck of the draw of who you get on the day. For me that wasn't good enough and I chose the c-sections.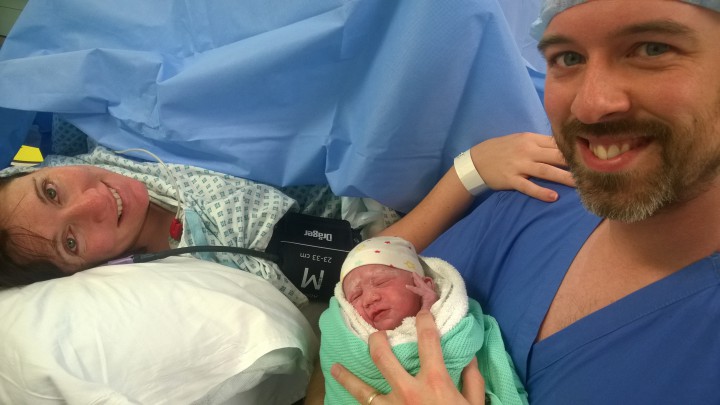 This wasn't what I wanted, I had hoped for a water birth with only gas and air. But sometimes what we want comes second to making sure my babies were safe. It turned out Monkey had the umbilical cord wrapped around his neck 5 times, so I can't regret the decision to have a c-section as I had my beautiful boy safely in my arms, whereas it could have been very different.
There have been some awful posters circulating the internet about women who have had c-sections being lesser Mothers, for taking the "easy" road. Some even go as far to say that we will go to hell because we have gone against God's plan. That we should have had a natural delivery and if God wanted us or our baby to die then we should have allowed it to happen. I don't even know where to begin arguing against this.
Do you think having C-sections made me a bad Mother?
Breastfeeding/Bottle feeding
Breastfeeding is seriously hard work. I persevered through some very difficult days when Monkey was a baby, mainly due to my own stubbornness and breastfed him until 6-7mths old. I stopped for many reasons. He had teeth from 4 mths and his lower teeth grazed on the underside of my breast giving me horrible sores. But mainly I stopped because I wanted my body back. I struggled with baby blues and needed to feel like myself. Selfish? Maybe. Human beings are selfish. I battled on for a while but eventually realised that my negative feelings about breastfeeding weren't good for Monkey and I didn't want to resent him.
With LM I breastfed for 6 weeks. With her reflux and (thankfully) temporary Lactose Intolerance, breastfeeding her was a nightmare and a lactose free formula was the right choice for us at that time. There are times when I look back and wish I could have breastfed her longer… but I couldn't. I was at the end of my tether. Other women may be stronger and may have been able to persevere. But I couldn't and she was miserable and in pain. So I chose the next best thing for my baby. A happier Mummy and formula. Does that make me a bad Mother?
Babywearing or not
I love the idea of baby-wearing and always have. With Monkey we tried various slings and carriers but let me tell you he was not happy in there for long so it was a bit of a non-starter. With LM she did like our Beco Gemini carrier and so we did baby-wear to a point.
But the truth is I have a bad back and so does hubs, so baby-wearing hurts. It's alright for a while but gradually it started wearing me down. I started suffering with my knee too from the jiggling and bouncing it usually took to get her to sleep in there. We found it exhausting and being exhausted does not make us better parents. We were more irritable and snappy with each other and our children so we realised it had to stop.
Does this make us bad parents?
Co-sleeping or not
Co-sleeping, quite simply, is not for me. I'm not the greatest sleeper at the best of times and have a bit of a weird claustrophobia type thing where I hate being cuddled or touched when I sleep. I find it suffocating and have to have my own space. I would rather sleep on my own on the floor than with a child on me. Obviously there have been nights where I have had a poorly child sleep on me in a chair so I can comfort them and they can sleep, but I don't sleep. Again perhaps it is selfish but I just can't do it. Does that make me a bad Mother?
Sleep Training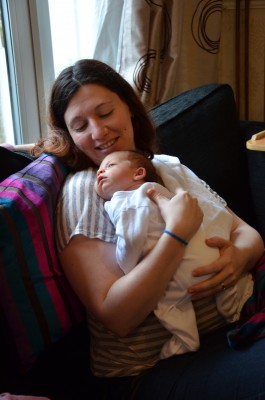 When Monkey was born I couldn't bear the idea of cry it out, controlled crying, progressive wait, whatever you want to call it. I couldn't bear the sound of his crying. So we did anything and everything else we could to get Monkey to sleep.
And we failed.
It got to the point where Monkey would spend around 4 hours every night crying in our arms.
We had a bedtime routine around 7pm and then we would spend the next few hours rocking him to sleep, shushing, patting, cuddling, singing letting him suck our fingers…. Taking it in turns to do whatever the hell we could to get him to sleep. Occasionally something would work but we could never make it work consistently and in general he would pass out from exhaustion around 11.
We would then be up regularly throughout the night with either hubs or I leaning over the cot with our little finger in his mouth to suck as that was the best way of keeping him asleep (yes we tried a dummy, many times, but he wasn't having any of it). This led to me getting mastitis 3 times as I spent so much time pressed up against the side of his cot, crushing my milk ducts so I could reach his mouth to let him suck my finger. (Anyone who has had Mastitis will know that the pain and delirium is not a pleasant experience).
He also woke up miserable in the morning and was grouchy much of the time. In desperation we read Ferber's book (it was one of many methods we had tried) and as I have said before, we liked the tone of the book and we gave it a go.
The first night it took 20 minutes. 20 minutes of him crying in his bed, with us going in every few minutes to comfort, reassure and soothe. 20 minutes of hell and soul searching and self-doubting and crying and chocolate eating as his cries hurt my soul….
But then he fell asleep.
It took 20 minutes rather than the 4 hours we were used to. He slept through the night and then woke up happy. For the first time since he was a newborn.
The next night it took a bit less time and so on for the next few days until he didn't cry at all. He has been an amazing sleeper ever since and now when he cries in the night we go to him because we know that something is wrong.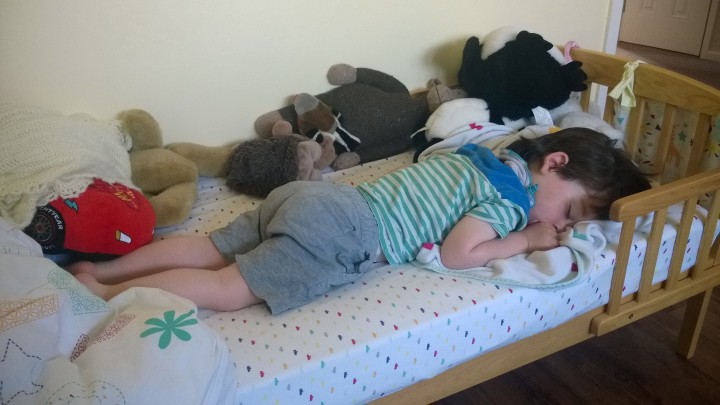 If Monkey had been content to fall asleep in our arms and then be transferred to his bed then I doubt we would ever have felt the need to try the technique. We have repeated the technique with LM as we have had similar struggles with sleep and it has worked for her. We didn't try every other technique that we tried with Monkey and maybe we should have. She is a different baby and maybe a different technique would have worked for her. But we made the decision we felt was right at the time and she now loves her bed and falls asleep very easily at naptimes and bedtimes.
Does this make me a bad Mother?
I could go on and on. There's weaning – purees or babyled? I know someone whose friend told her she was "disappointed in her" for not babyled weaning, even though she weaned her baby at 4 1/2 mths under Drs advice. Then if you do choose purees there's whether you make them at home or use jars. I'm not even going to begin going into the whole being a stay at home mum vs being a working mother. You can read about why I made that choice here but just because I am a SAHM I certainly don't think that everyone else should be.
Think what you will about my choices, but my children are happy, healthy and know they are loved. We are not perfect parents by a long shot and we are not raising perfect children, as that is impossible (though I do think they are pretty perfect I suspect I am slightly biased), but we are doing the absolute best we can.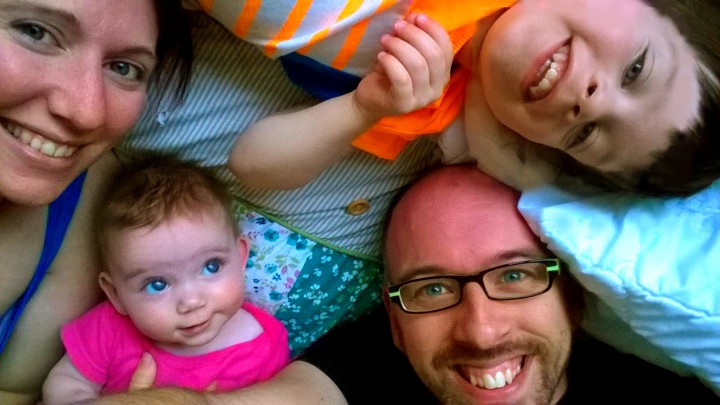 I just don't understand why some Mothers feel they can only justify their choice by disparaging the choices of others., because I don't see why you need to.
Of course we compare ourselves to each other and we questions our choices and their choices, because we all want to be the best we can be. But before you cast aspersions or treat someone who has made different choices to you like they are a bad mother, stop. Think about why  they may have made the choices that they made. Remember that they have made those choices in an effort to do what is best for them and their child. Remember that their child is not your child and different things work with different children
Also remember that they are not you and they have their own strengths and weaknesses. We don't become perfect when we become a Mother. We don't miracuously turn into selfless saints. We do love our children above all else and while many of us try and put everyone else's needs above our own many of us find that is not sustainable and that to be the best Mother we can be we actually need to put ourselves first sometimes too. So sometimes we make the choice that is best for us as well as our children.
Maybe you disagree with this, maybe you disagree with a lot of what I have said here, and that's fine. Because you are you and I am me and no doubt our life experiences are very different. If you are happy with the choices you have made and convinced that you are right, then good for you. I'm happy for you, honestly. But please don't make other women feel bad or less than you because something different works for them.