This is an activity I have wanted to do with Monkey for a long time but have wanted to make sure he was ready for it. I remember doing it as a kid and thinking it was brilliant, and we'll let's face it what kid doesn't like blowing bubbles in their drink when using a straw?
I wanted to make sure Monkey fully understood the difference between sucking and blowing though so that he didn't swallow a shed load of paint… As I'm sure that would not be good for him! After a bit of practice blowing into a cup of water it was clear he was ready and we set to it.
You don't need much in the cup, just a couple of squirts of paint, a squirt of washing up liquid and a splash of water and you're off. Bubble blowing time!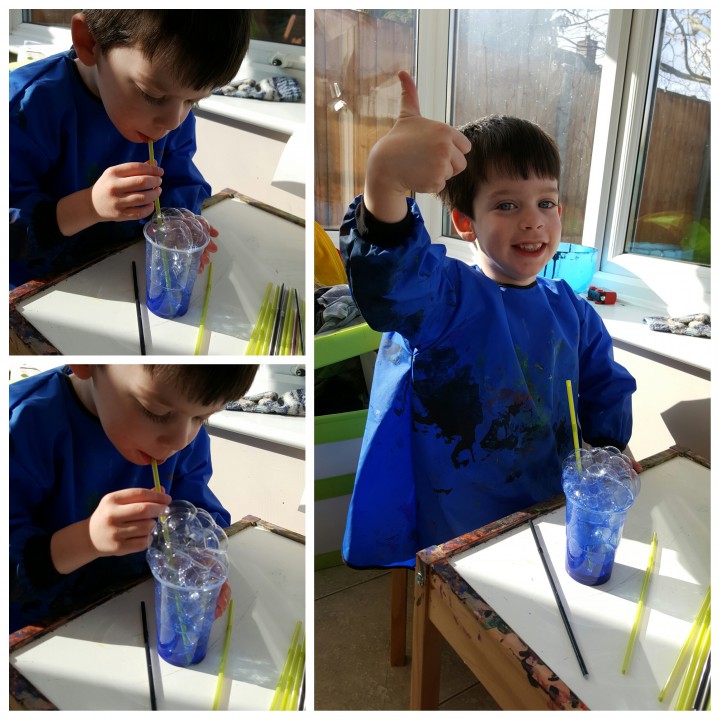 I had the feeling this activity was going to get a bit messy so we moved onto a waterproof mat. Normally this would be a tuff spot activity but ahem I may have been a lazy mummy and the tuff spot may be in the garden full of sand and um rain water. Ahem. So thank goodness for a waterproof mat. It is safe to say that Monkey absolutely loved this activity. He thought the bubble blowing was brilliant.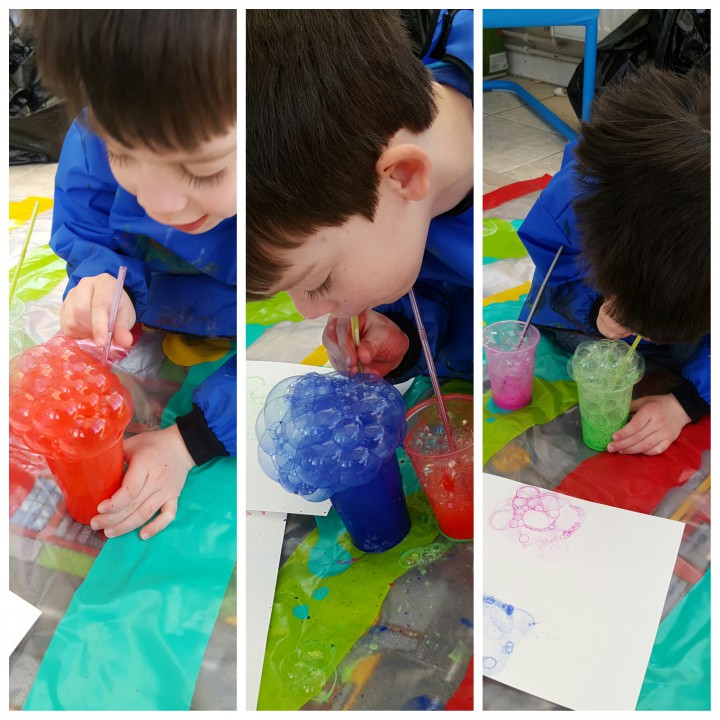 I love the effect you get when you print the bubbles onto the paper.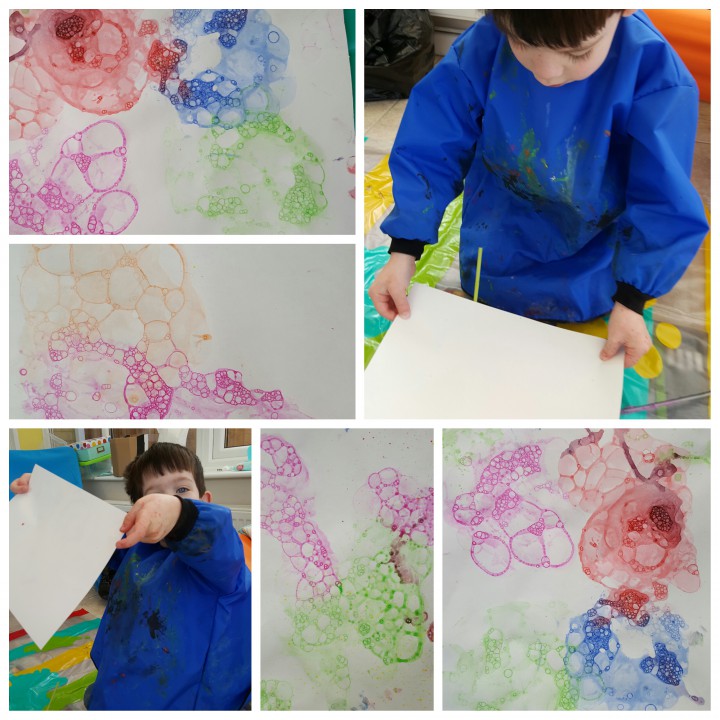 In truth though it was mainly me which liked actually making pictures with the bubbles… Monkey was content just blowing bubbles and then rubbing his hands in the bubbles haha. He looks so happy though don't you think?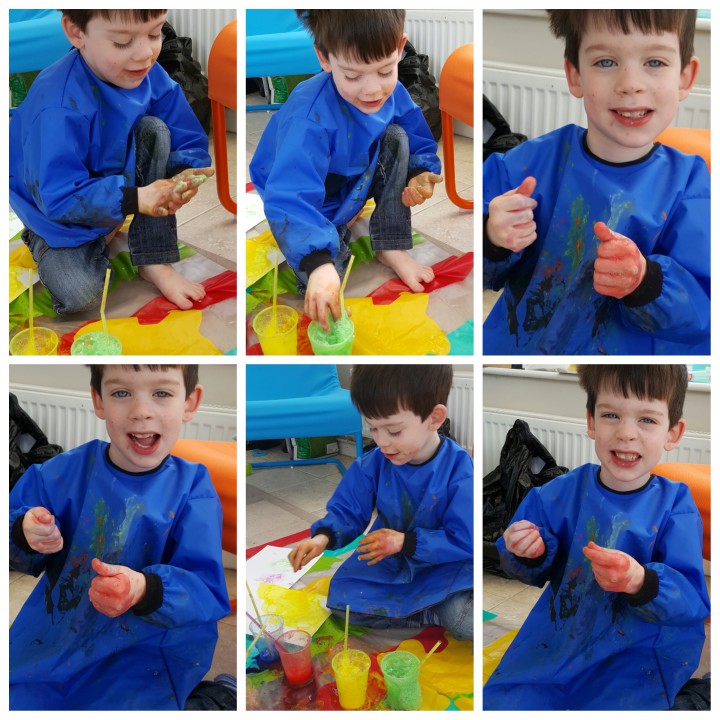 We did have one sucking incident which was my fault, I was trying to explain that he should take a deep breath and then do a big blow, but didn't quite understand and ended up with a bit of a yellow mouth! Bless him we got it out straight away but he said it didn't taste very nice!
Other than that though it was very successful and the most fun Monkey and I have had the two of us in ages. Lovely to see him so happy.