This is officially my first ever proper review and Giveaway!
I was contacted by the lovely people at Ruta Ett DVD AB  and offered to review the following Heroes of the City package (you have the chance of winning this package at the end of this post!).
Heroes of the City is an animated series aimed at pre-school children, which follows the rescue vehicles in a small town and shows how problems can be solved by helping each other.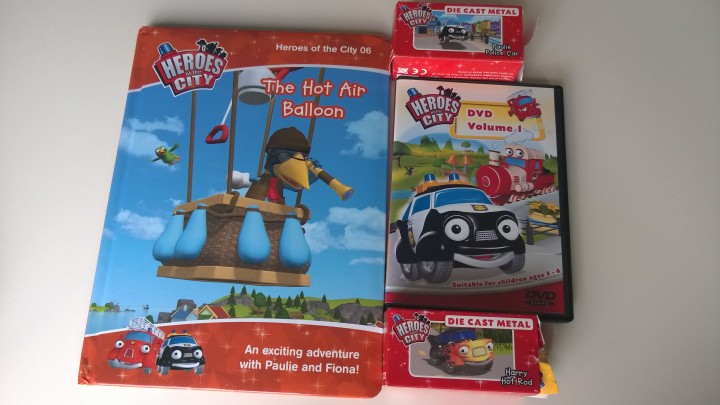 I literally just took a picture of the set when Monkey appeared out of nowhere, and grabbed the cars in a flash. He loves cars and I had thought these may be a bit small for him (they are recommended for age 3-6 while Monkey is not even 2 yet) but, nope, he LOVES them. He has spent ages whizzing them around the floor making his doo doo doo noise (I think he means brum brum) and had a good inspect of them. But they didn't leave his hands for ages.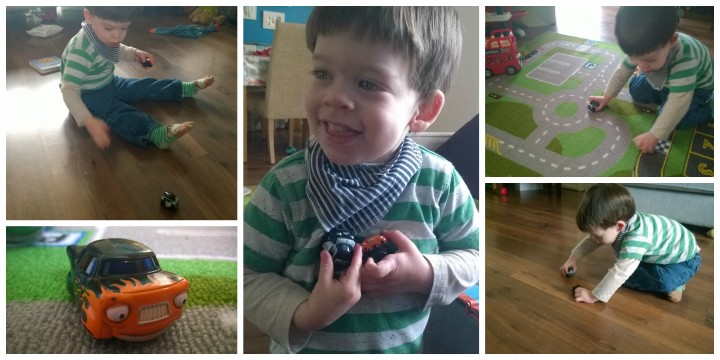 We then got the book out and he has been having a good look at it (he liked rolling the cars down it). It may be a slightly long book for his age, but he really loves books at the moment so we'll have a go at reading it to him, and I'm sure he'll love it more as he grows. I did notice one little type, but that's just an old proof-reader habit, I spot them everywhere (…except in my own writing!)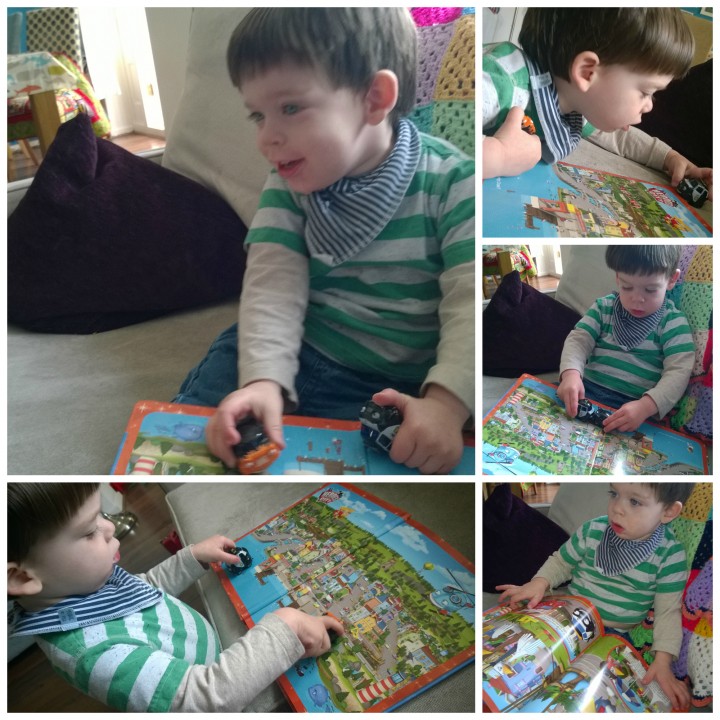 I popped in the DVD too and we had a watch, and I was pleasantly surprised by how lovely it was. Monkey can be a bit picky about what he watches on TV (he often ignores the TV if it doesn't grab him, so we don't have it on much) but he seemed to really enjoy the series and had a good chuckle at Calamity Crow which was very cute. Overall it has a really nice feel to it, positive messages and good lessons to learn through the programme, which is important to me, I'm quite picky about what Monkey watches too at this young age!
They have a couple of apps for the series too, unfortunately hubby and I are both Windows Phone lovers and there's no app for it yet  so we haven't been able to give it a try. The links for Apple or Android are here for you though:
AppStore: https://itunes.apple.com/app/heroes-of-the-city-movie-app/id602592310
GooglePlay: https://play.google.com/store/apps/details?id=com.rutaett.HeroesMovie&hl=en
Time for the Giveaway! Enter below to win this set, courtesy of Ruta Ett DVD AB.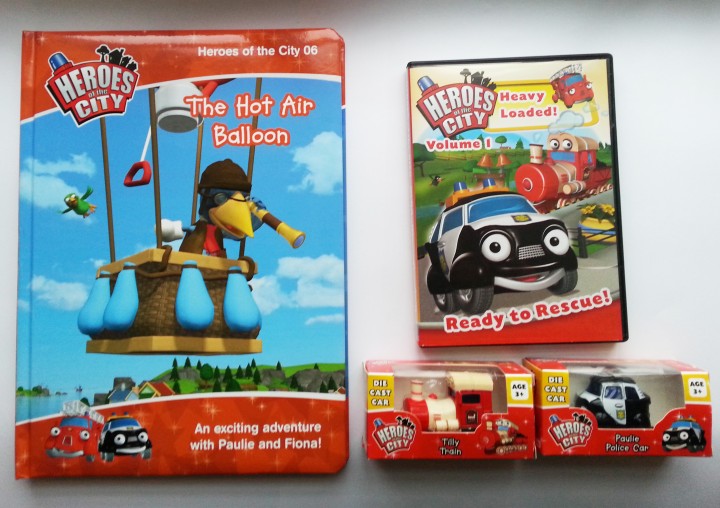 I received the above items free for the purpose of the review, however all opinions are entirely my own and 100% honest. 
Giveaway is open Internationally. Must be of legal age to enter. The winner will be contacted within 48 hours from the end of the giveaway. I am not responsible for prize fulfillment or mishaps that happen with shipping. Giveaway ends March 16th, Midnight GMT. Prize comes direct from Heroes of the City.