Not a very exciting or deep post this one but I can't share resisting these cute snaps of my little fireman. He actually started the morning as a pirate, but when we suggested going to the playpark he said he wanted to go as a fireman. He got the costume for his birthday and hadn't worn it yet, so I thought, why not?
We had great fun at the playpark. We pretended to take water from the round spinney thing up the climbing frame to put out the fire and rescue someone by coming down the slide.
His trusty squirrel helped him get to the fire quickly of course!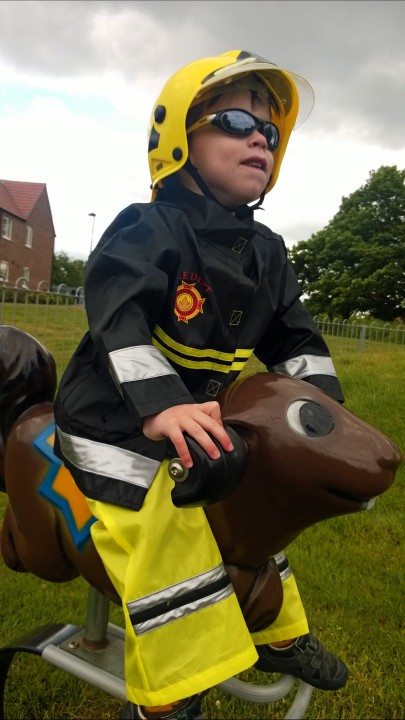 He is such a sweety in his little costume and I adore his imagination as he grows, he really is a darling.
Though I am not sure why but whether he is dressed as a pirate of a fireman, he always says "I need to do some digging!" Do firemen dig???