Isn't it funny how people are often so obsessed by which parent a child most takes after? People have always said that Monkey is a mini-me for his daddy. That he is the spitting image and it is very rare anyone says he looks like me if they know both hubs and I.
Then LM came along and everyone has said she looks like me, yay! Then thre are those who see resemblances to grandparents, aunts, uncles and the likes. I guess it is inevitable really and lovely. But in truth we both struggle to see who they look like, as to us they just look like themselves.
It doesn't remotely matter of course and this really is just a bit of fun as I thought I would share some pics of us as kiddies to see who you think they look like. Try not to laugh too much at the pics of hubs and I haha.
So does Monkey look like Mummy?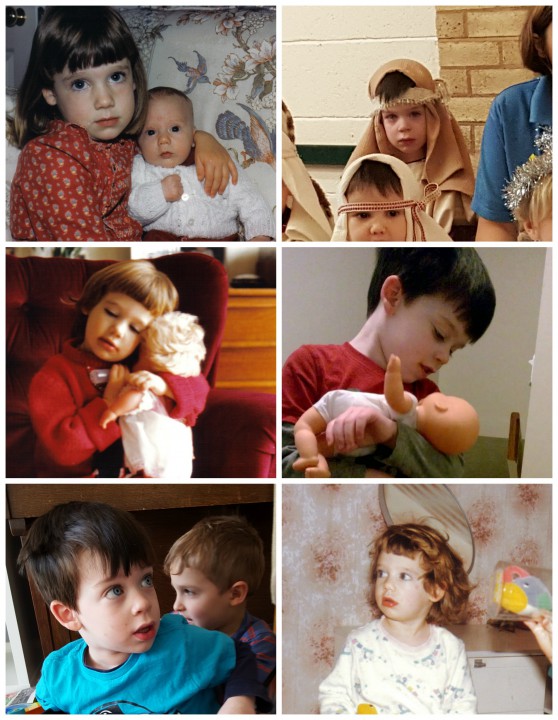 Or Daddy?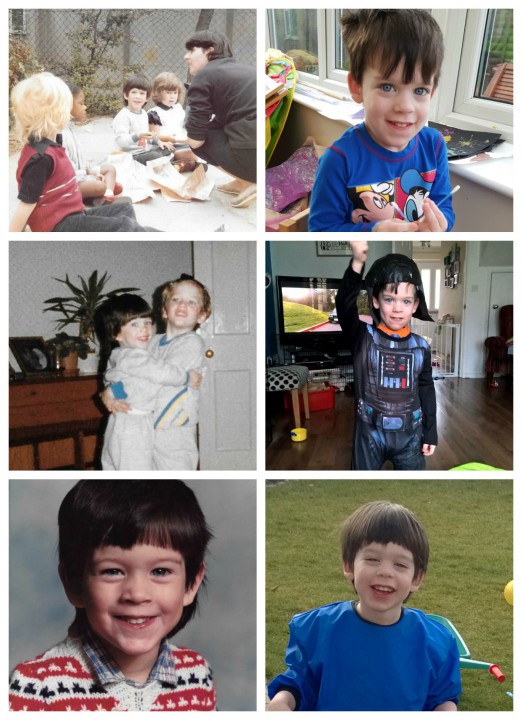 And does LM look like Mummy?
Or Daddy?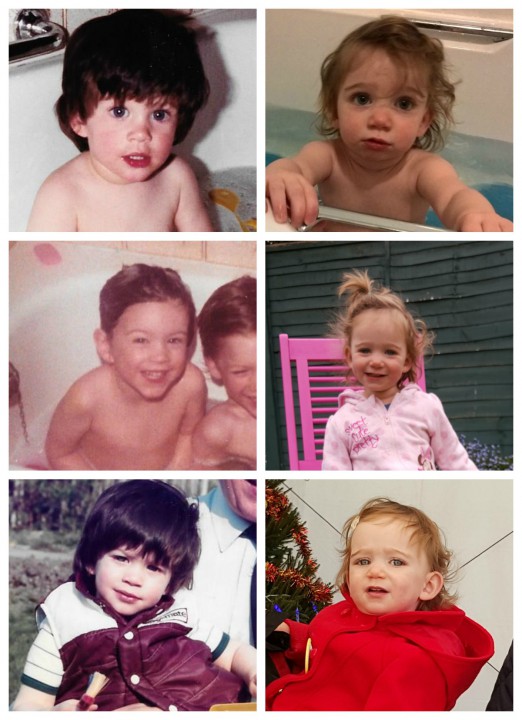 What do you think? To be honest I think this has proven a couple of things.
1) that I take waaaay too many photographs as it took me a seriously long time to find the pictures of the kiddies for this post (I have been planning this post for months!)
2) They both resemble both of us at different times. I think that's the best way though isn't it? Nice to see a bit of both of us in each of them :).
Who do your kids look like?