I have really been struggling to do any arts and crafts with Monkey lately. Now LM is on the move she wants to be involved with everything we are doing and I struggle to come up with activities that both a 1 yr old and a 3 1/2 yr old can enjoy (if you have any, please share them!). She only naps once a day now too and I am generally shattered by that point so not much crafting happens then. We do do things occasionally but I rarely blog about them now and I try not to feel too guilty as Monkey is doing plenty at preschool (he now does 1 full day plus 2 mornings a week) but have really been wanting to do something new and fun with him. Tuesday mornings my parents take LM to a rhyme time group and that has become Mummy & Monkey time so today we have been making a glittery firework picture.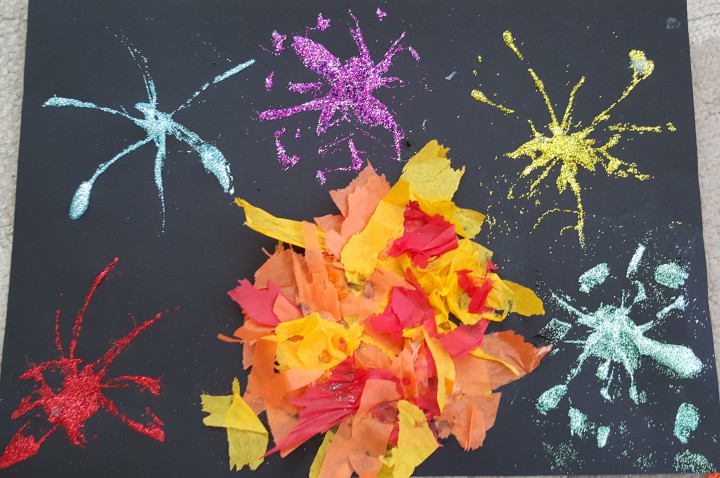 Monkey has never seen real fireworks, and has only seen them on cartoons so to start with we watched a youtube clip of a fireworks display and talked about how noisy they are. I also explained about bonfires briefly so we decided to make a picture of a big fire with fireworks around. Monkey helped me tear and cut some red, orange and yellow tissue paper which we then glued to the paper to make the bonfire.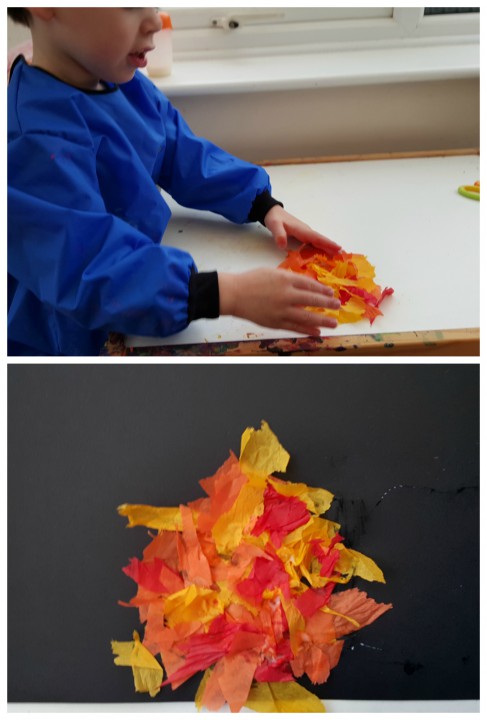 Then came the really messy bit. Glitter doesn't come out in our house too often because it gets everywhere… but you can't have fireworks without a bit of sparkle now can you? I showed monkey how to glue some lines and shapes on the paper and he chose the colour glitter to use. He loved pouring the glitter on and then tipping it off to reveal the picture underneath, gasping and proclaiming it was "magic!"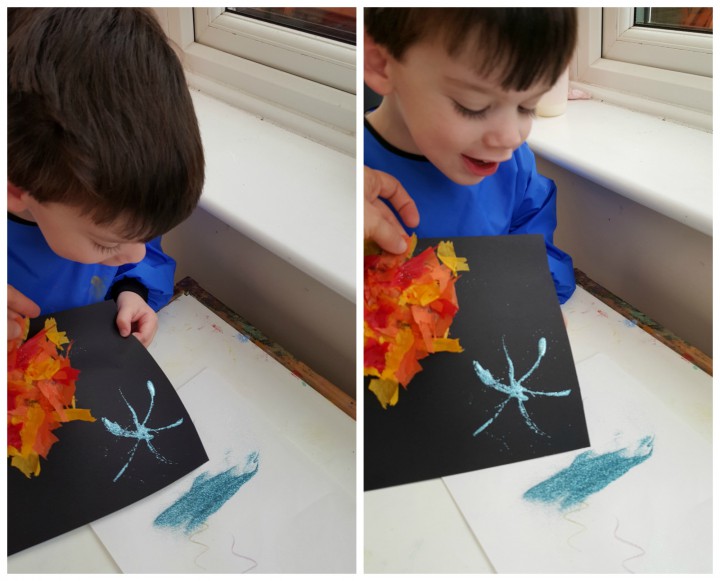 I tried to keep the mess to a minimum and tip the remaining glitter back into each container but there's only so much you can do with glitter really. For the most part Monkey wanted me to do the gluing for some reason, but I actually preferred his shapes as they were more random so I really encouraged him to do the gluing. Because he enjoyed it so much we made a couple of other pictures just with fireworks on and I really loved his firework shapes.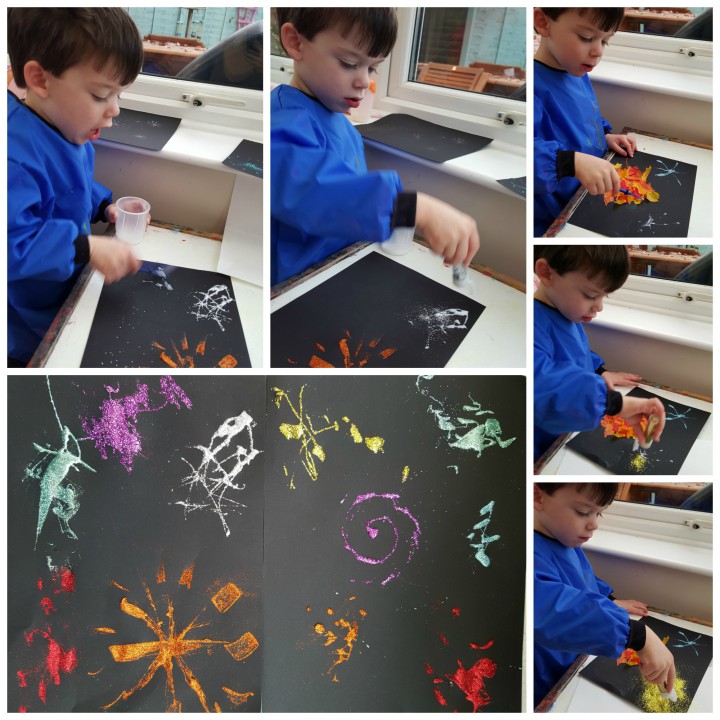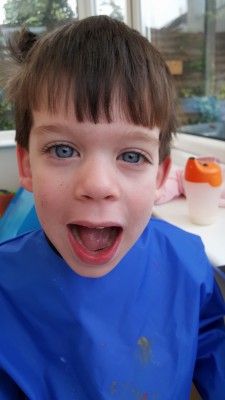 Monkey loved touching the glitter and wiped it all over his face, saying "look, I'm all lovely and sparkly now!" haha love him.
So there we have it, a very simple fireworks picture. I've always loved fireworks and adored making pictures like this when I was a kid so look forward to making many more with Monkey and LM as they grow.