We regularly see both sets of grandparents each week and they try to look after Monkey for an hour when they can so I can do some cleaning etc. without interruptions. Last week though unfortunately on the day we were due to see his paternal grandparents, my poor mother in law came down with a nasty migraine! So Monkey and I had to re-think our plans. I was a bit concerned as it was pouring with rain first thing, but thankfully the sun came out and it was actually quite a lovely morning.
The wellies and waterproofs came on and we went on a little walk to a play area at a nearby school.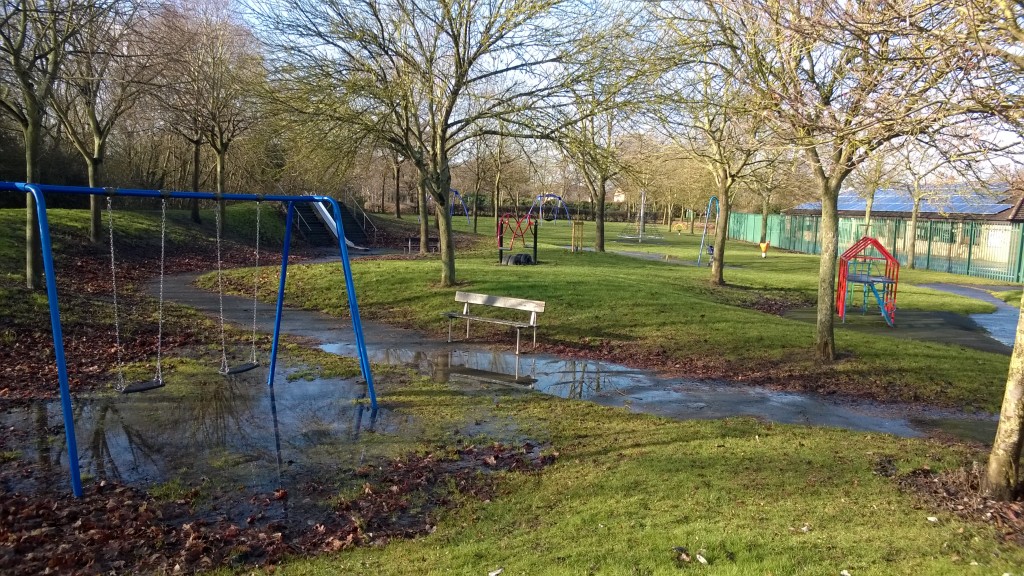 It was absolutely sodden, as I guess you would expect with the weather we've been having! Monkey had a bit of a climb on things but mainly wanted to splash around in the puddles – though he likes to make sure it's safe so he likes Mummy to splash in them first. It's quite funny as he won't go in until I've been through it first! haha He did enjoy a swing on the huge swing thing though too.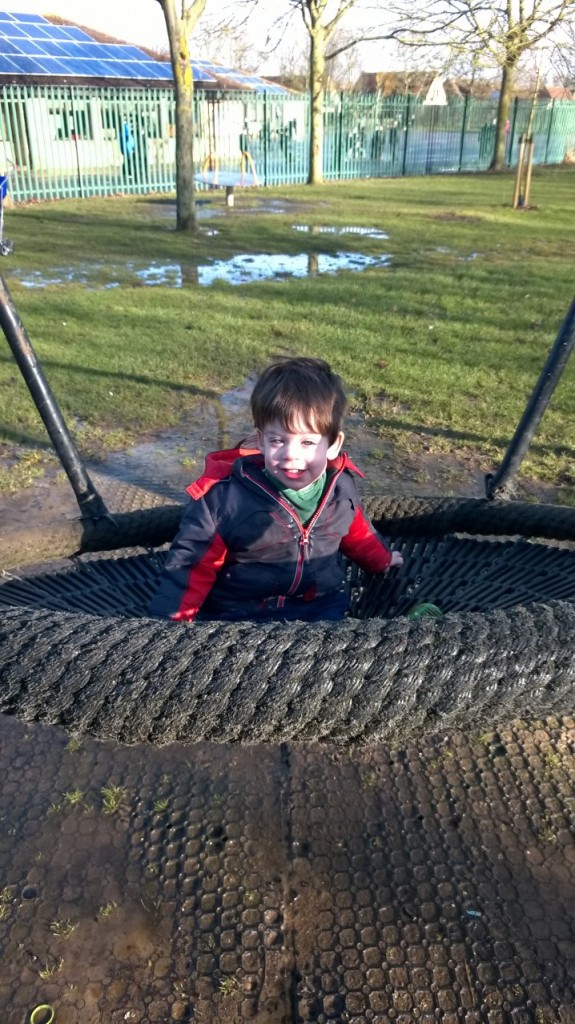 As he wasn't that interested in the actual park we started to wend our slow way home, chasing the ball, waving at buses, pushing the buggy…
Then a very friendly cat appeared! Monkey loves cats, almost as much as he loves buses.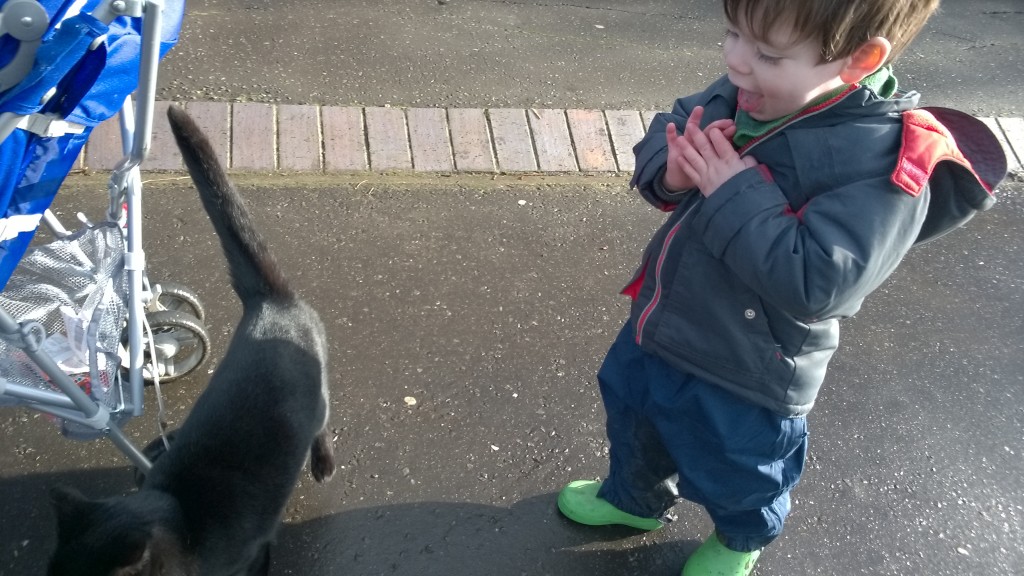 He's very good at gentle stroking bless him!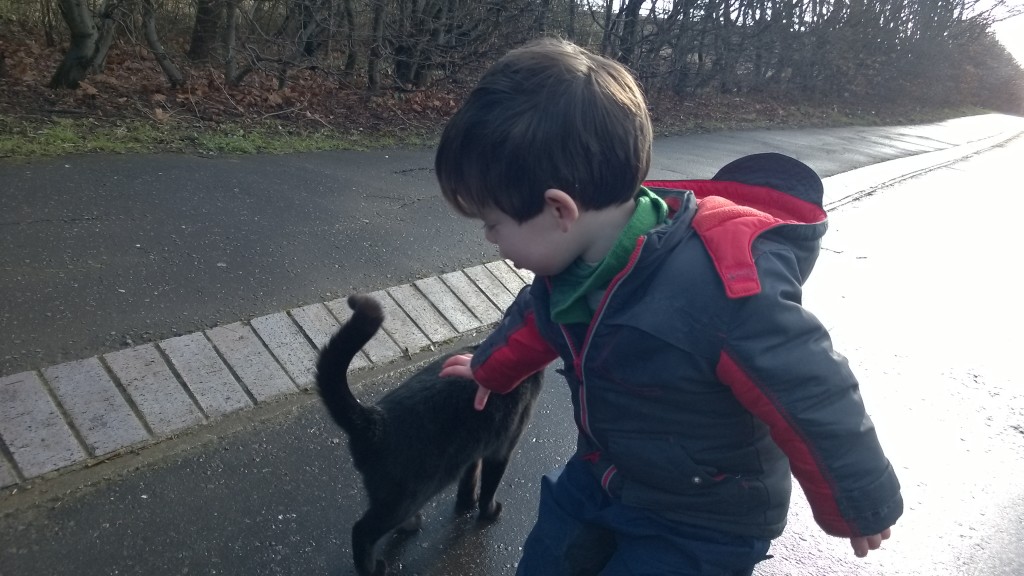 They very much enjoyed each other's company, until a dog came and the cat ran off!
More puddle splashing and then home.
Not a very exciting outing or anything but nice to record the simple pleasures of a little walk filled with lots of smiles