Last weekend we finally visited somewhere I have wanted to visit for ages, Fineshade Woods, to do the Stick Man trail. Fineshade is about 20 mins from where we live and yet we had never been, bonkers!  So with the sun shining we donned our wellies and headed off for a walk through the woods to rectify that.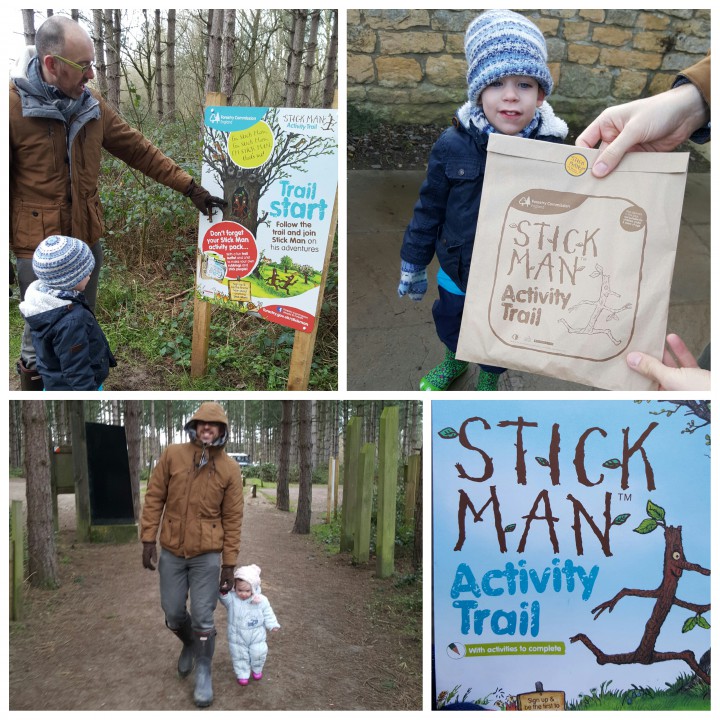 Stick Man is one of Monkey's favourite books so he was dead excited to follow the trail. He excitedly ran to each of the signs and was excited by every picture from the book. Hubs also used the opportunity to help with Monkey's reading by helping him read the signs, which Monkey found great fun.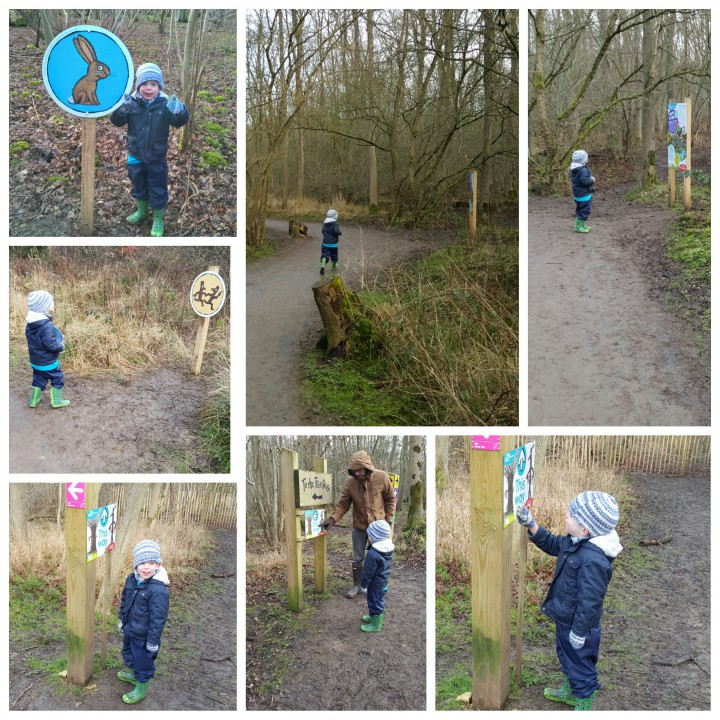 He also loved doing the activities at each point. I thought they were great too, building nests and towers and dens out of sticks! It was nice seeing those left over by others too and the kids had a fab time playing in a den left behind by previous explorers!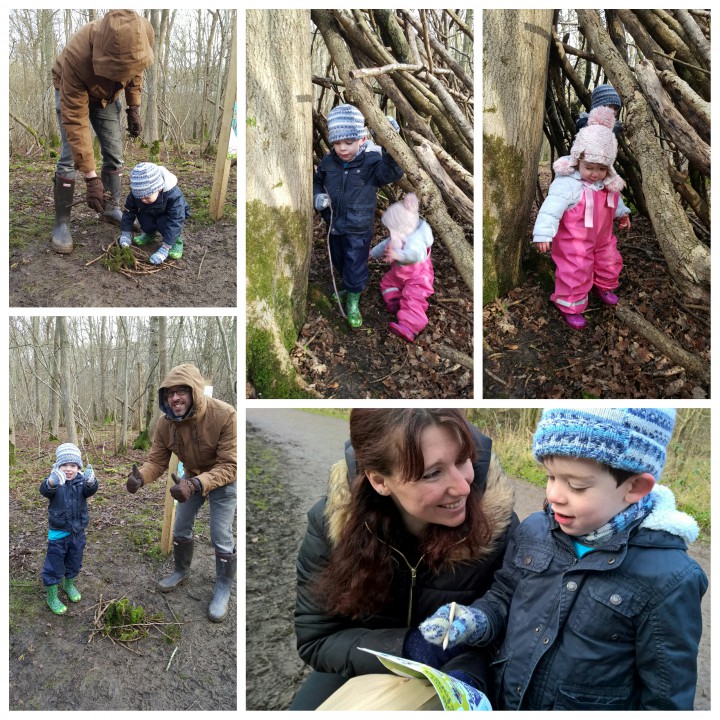 For her part LM adored exploring the woods and yep the mud. She was straight in to any muddy puddle she could find and was so happy! (She got covered though as you can imagine!)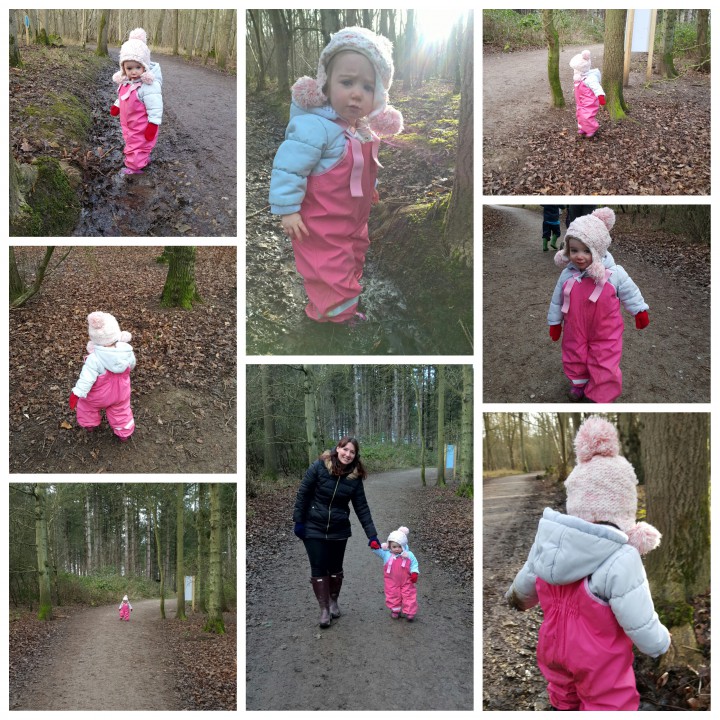 On the whole we had a lovely time and lots of fun as a family. Then when LM's welly got stuck in the mud and she stepped out of it covering her leg in mud we took as it a good time to end our visit and head to the lovely top lodge cafe for a hot drink and yummy food.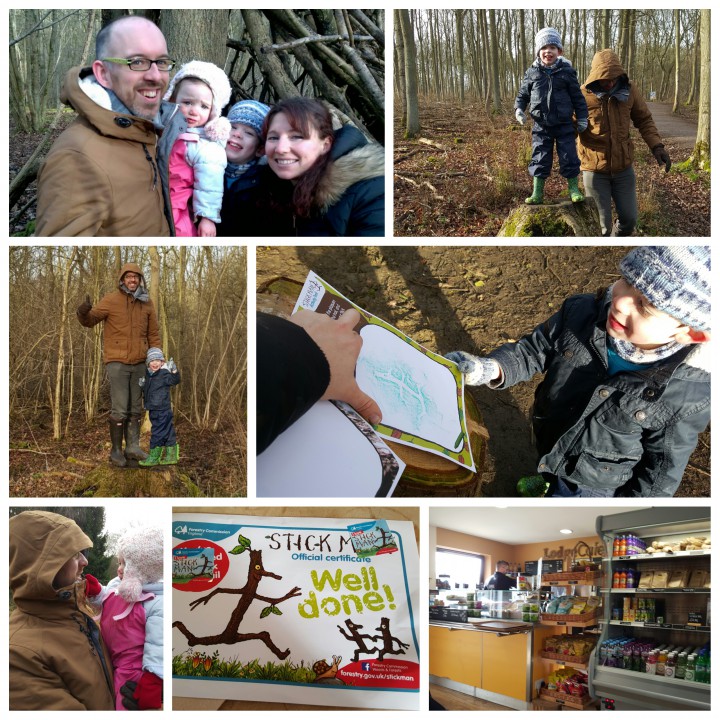 There are some fantastic play areas at Fineshade too and though we had to cut short our visit because of a very muddy LM we look back to returning soon!
What you should know about visiting Fineshade Woods. 
Fineshade is easily accessible and well signposted from the A47 between Peterborough and Uppingham.
Pay & Display parking is in operation, £1 for an hour or £3 for the day,  coins only at the moment so don't get caught out!
You don't need an activity pack to complete the Stick Man trail but it does add to the fun. The pack cost £3 and is available from the cafe where the staff are so friendly and helpful.