Anyone who reads my blog regularly will probably know that we love a good visit to a National Trust property and make the most of our membership. On our recent trip to the Lake District we visited a number of National Trust properties, and one in particular was unlike any I've been to. Wray Castle.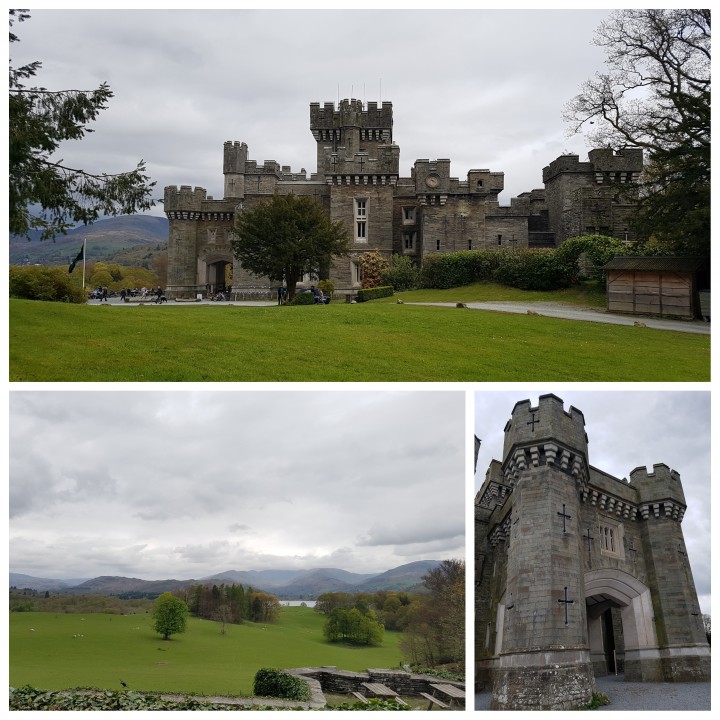 It's a really unusual place as unlike most National Trust properties, it was never anyone's home. The original owner inherited a ridiculous amount of money and built this incredible mock-Gothic castle purely as a showpiece. It was used as a sort of holiday home I guess, Beatrix Potter and her family even summered here when she was a teenager. So people brought their furniture with them, and then took it away again. It was eventually inherited by a teenage boy in Lincolnshire and being wealthy already he didn't want it (can you imagine that? Bonkers) and it was very much unloved. It has been used as offices (there are sockets all over the walls, what a fabulous place to work!) and all sorts.
So unlike most other National Trust properties it came to them empty, with no family furniture or family history, and I adore what the Trust have done with it. It is probably the most child friendly National Trust place we've visited, and that's saying something as most National Trust places are quite child friendly. There is some history downstairs but as soon as you go upstairs it is all about the kids. There is a colouring room for them to colour their own crowns and the walls are decorated with framed children's drawings. There is a story room with lovely children's books where the walls are decorated with lovely fairytale murals.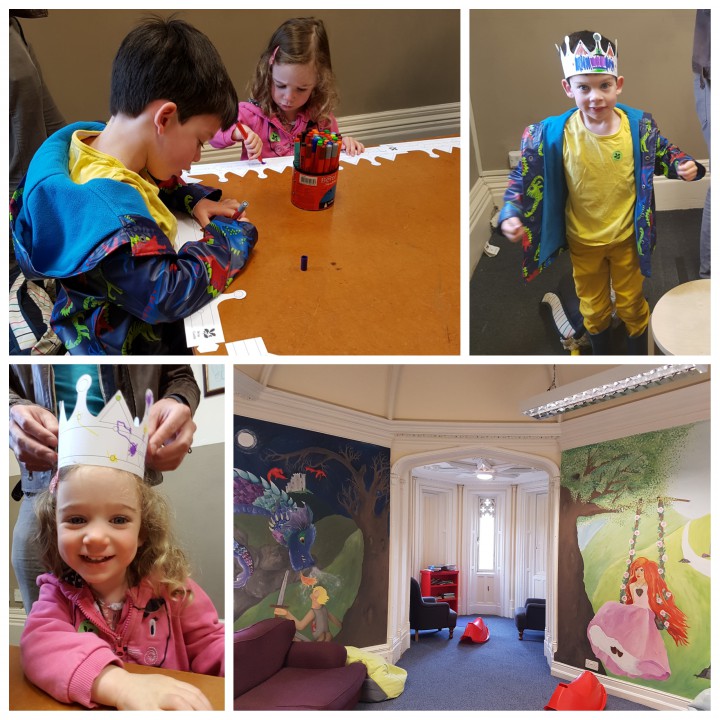 The next room is all about dressing up as Knights and Kings and Queens and Princesses. Most  costumes were far too big for LM but they were perfect for Monkey and we did find one dress that just about fit LM (and she does love a pretty dress), aren't they adorable? Good childhood fun!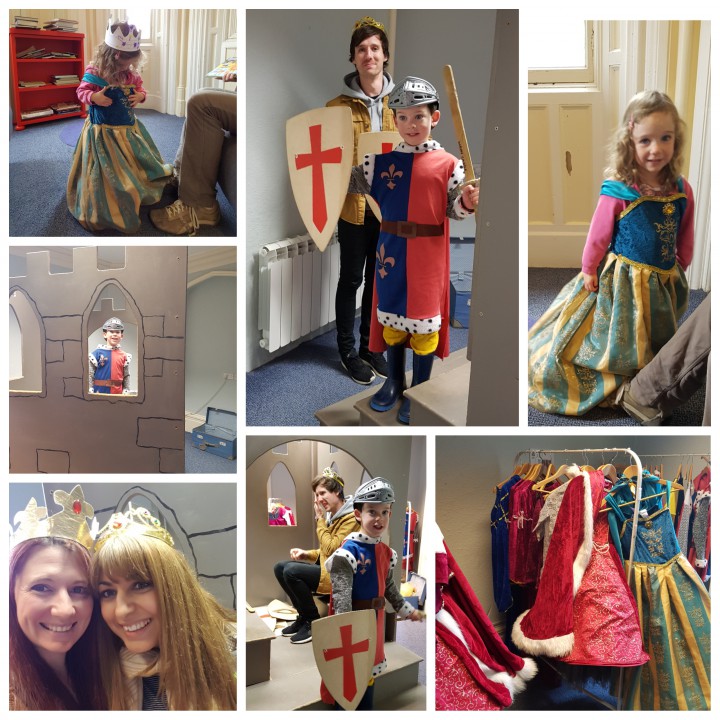 Continuing through the house you come to The Peter Rabbit Adventure. A whole wing of the castle dedicated to the stories of Beatrix Potter. The kids adored this area and we could have stayed there for hours. Playing cooking and tea making in Peter's burrow, planting and watering in Mr McGregor's garden. Then upstairs is squirrel Nutkin's Tree house, and Jemima Puddleduck's nest, with yet more dressing up, as Peter and his sisters.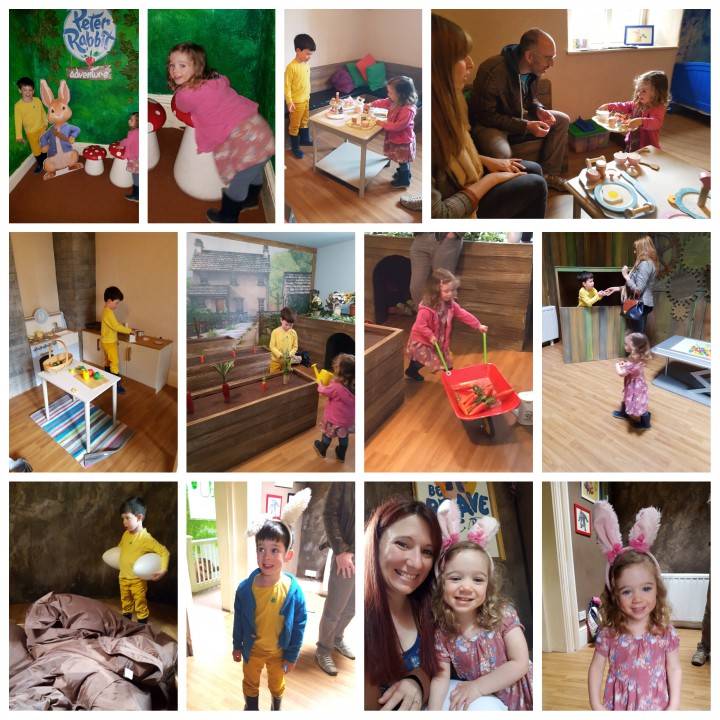 It didn't end there as there was a room filled with soft play bricks for you to build your own castle (which we all had great fun with), a room with a table tennis table, a room with a billiards table, a room dedicated to the local area with stones to build your own stone wall, and magnifying glasses for you to investigate the rings of a tree.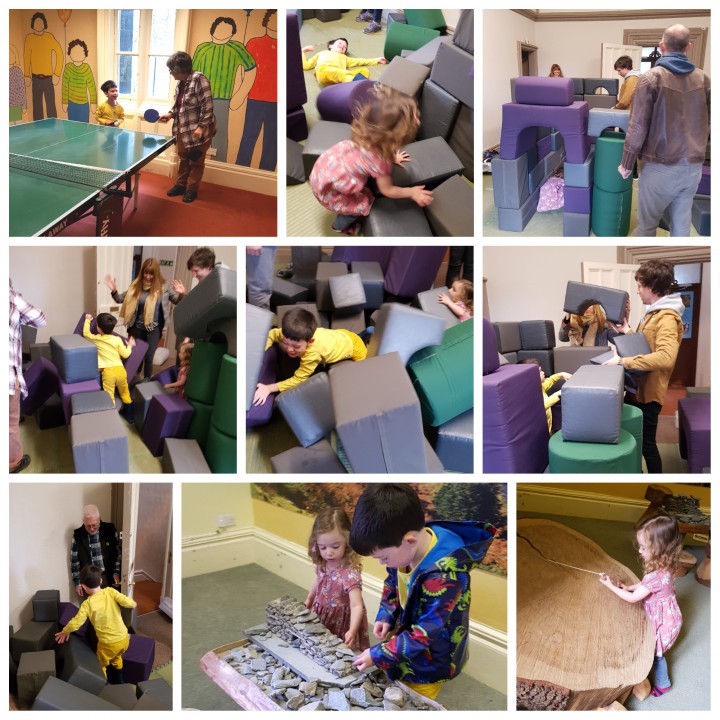 Honestly, there was so much to do! When it was time for lunch we were unsure about eating our picnic outside (as it was pretty chilly) but thankfully there was an indoor picnic room on the top floor. Set up as a tea party you could play and eat in there. So after eating our yummy lunch we had fun with yet more dressing up and all enjoyed trying on the various hats available.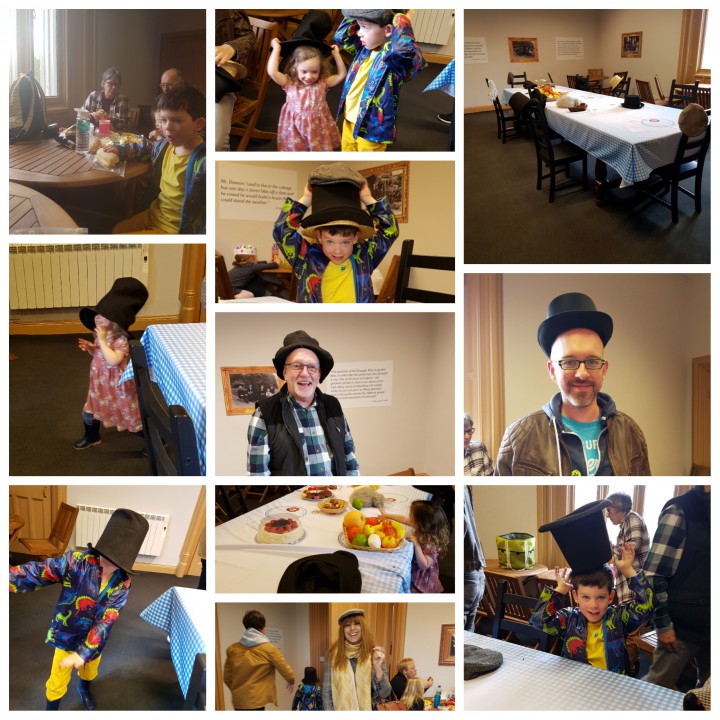 With our energy restored after lunch we headed outside. The castle has some lovely grounds and woodland to explore…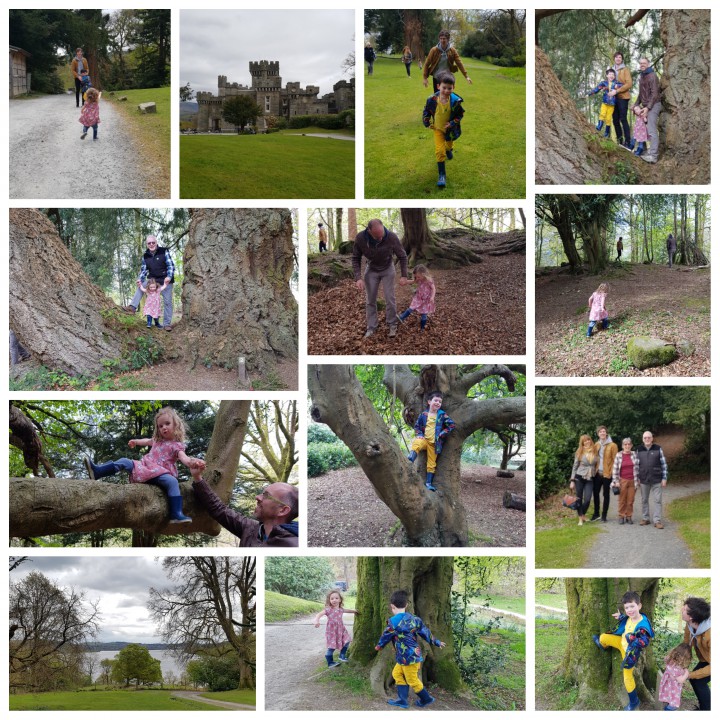 … But of course we were drawn to the fantastic adventure play area. The kids (big and small) all had a whale of a time outside.
I think you can probably see what I was saying in terms of it being all about the kids! It is a spectacular place to see from the outside and a fantastic fun-filled place to visit. I definitely recommend it to anyone visiting the Lake District with children.