Well it's that time. I've been putting it off for fear the Monkey's feet would grow the second I've bought some, but the time has come to buy some shoes for school as he starts in just a couple of weeks.
Monkey's feet didn't grow for over a year but looking at him in his sandals I had an inkling that they had grown so we popped to our local Brantano to get his feet measured and have a look at the range.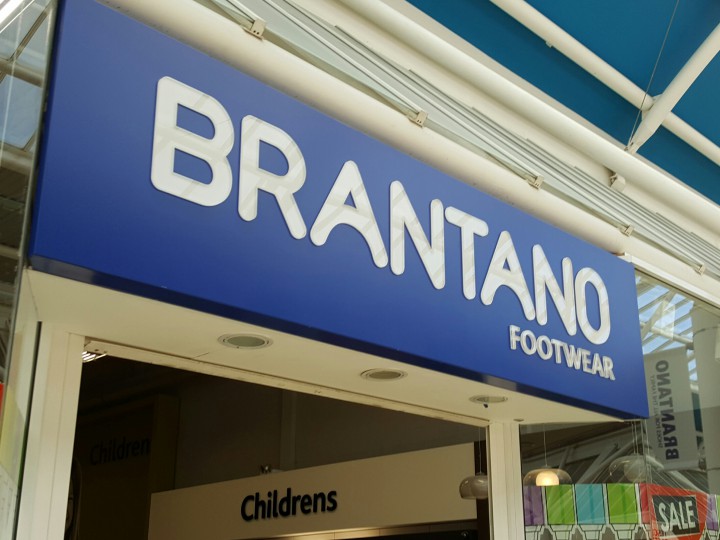 We've been to Clarks most often before and they are great but they are also so expensive. I have discussed with friends before how you feel you have to get shoes from Clarks in order to be a good mum. Sounds daft when I write it down but then anything to do with parenting guilt often sounds daft in reality yet nonetheless feels very real. I must get my child's shoes from Clarks so their feet can grow properly. Bonkers as of course other shoes are fine too but there we are. I was ready to try somewhere else though.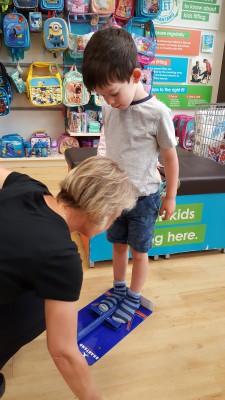 The ladies in Brantano were very helpful. Monkey did well with getting his feet measured, and yes, they have grown, he is now a size 11. Thankfully his width is standard now as that was another reason we used to go to Clarks as he had very wide feet when he was small and there were very few places that stocked shoes in his width. So much easier now they are more average width!
Measurement done we headed to the range of boy's school shoes to have a look and try some on. There was a variety of different price ranges and some with cool characters on. I knew I wanted leather shoes as Monkey's feet sweat in his non-leather trainers and he is going to be wearing these shoes a lot. The other thing I was conscious of was that the school had said that they must be black school shoes and not trainers. To he honest with the Velcro fastening and grippy soles they all look like trainers to me so I was scratching my head a bit!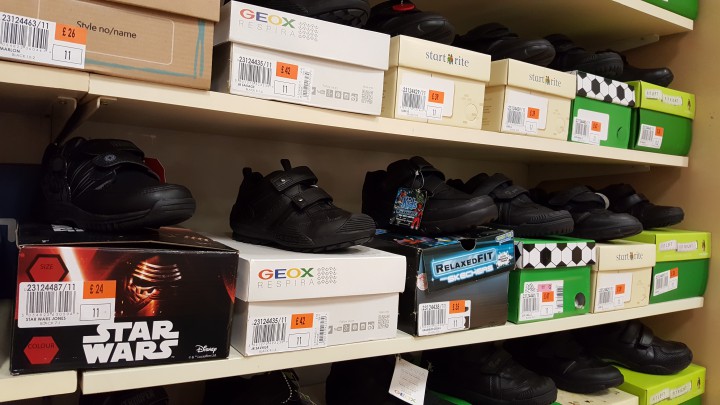 Still, we tried a couple of pairs on and eventually went for a mid-range pair with leather uppers for £26. Not too crazy expensive but enough that I am pleased with their quality (and can quieten that mum guilt). They fit nicely and Monkey was really pleased with them, job done, phew!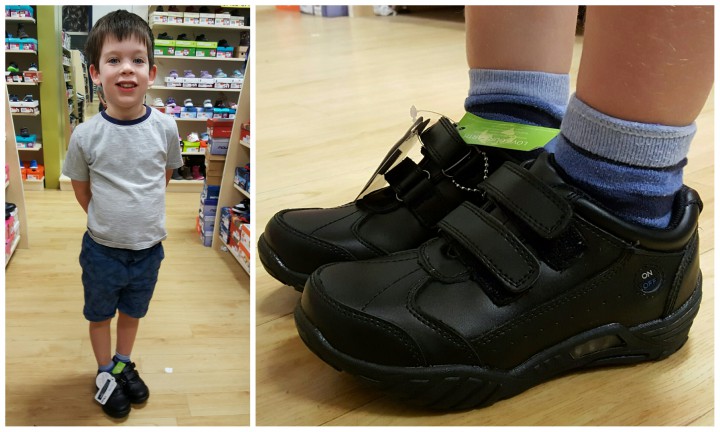 Disclosure: This is a sponsored post and I received payment for writing it. However all thoughts, opinions and photographs are entirely my own.