It's that time again to have a little look at my pair of siblings over the last month. The end of February saw half term for us, which meant Monkey and Little Miss got to spend some time together, and I have to admit I loved how well they got on for the most part.
They both love to get dressed up, and they spent quite a large proportion of the week dressed up as a Tiger and "a miaow"  (actually a zebra costume but LM is convinced it is a cat, and I can understand why!) which was lovely. We had fun snuggled up at home but also lots of fun little walks where they ran around chasing each other and just looking really cute haha. They have a lot of fun together they really do.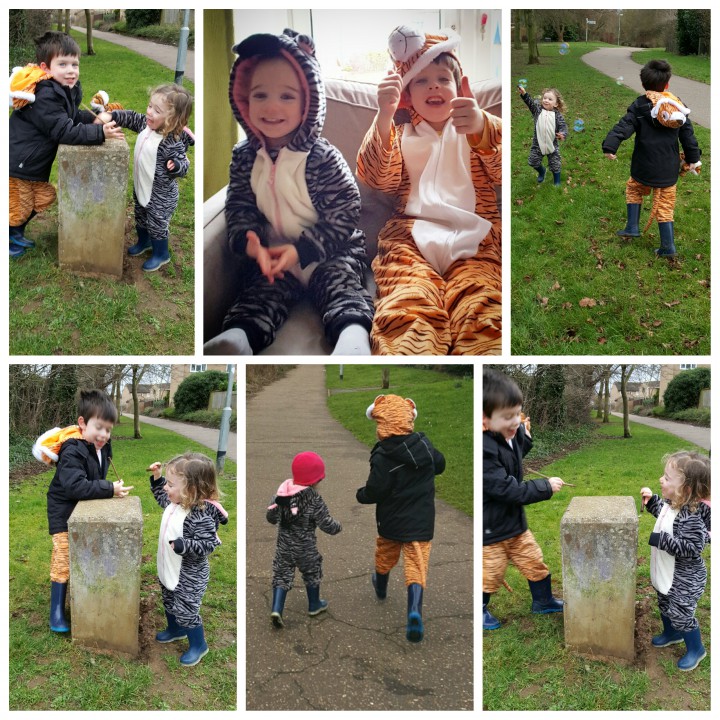 It was also lovely seeing them on days out together over the week. It was so cute at the zoo when Monkey would lean in to his little sister to tell her about the animals. He did it loads, talking just to her and I thought it was so sweet of our boy. They had a great time running around together there too.
There were so many other little moments that week, both at home and out and about where they were just having fun together. It was lovely for them to spend some time together.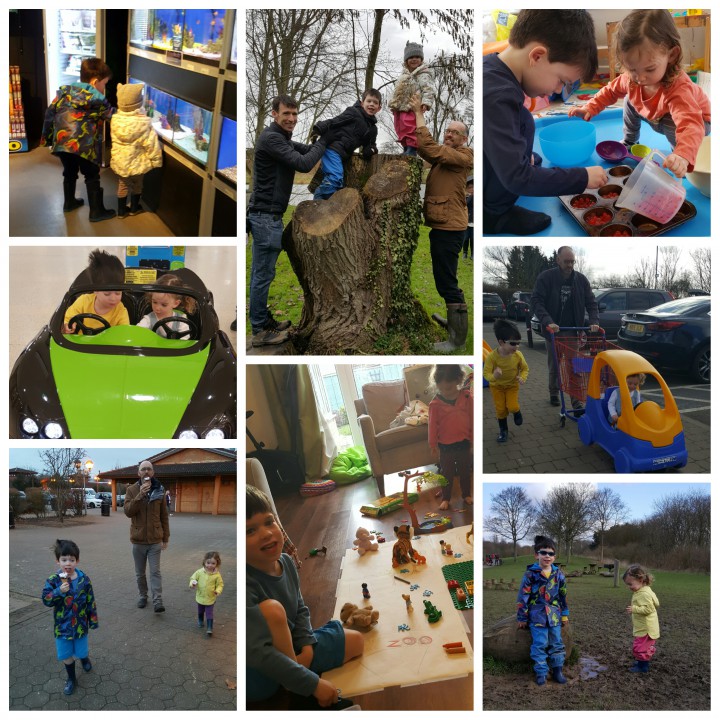 They obviously do squabble and bicker though like any siblings and drive each other mad. LM can be very bossy with her brother and of course he doesn't always want to do as she says. One thing this week that was so funny though was at mealtime. Monkey can take ages to eat his dinner, he procrastinates and daydreams and plays so we are constantly having to remind him to keep eating. LM has obviously picked up on this and Friday it was just the two of them at the table (hubs and I were planning a cheeky takeaway that evening) and she took on the role of parent "No, Cugger, ng, now!" in LM speech that tanslates to "No, brother, eat, now!" Monkey was not impressed by this and got very cross, shouting "you are not in charge!" back at her.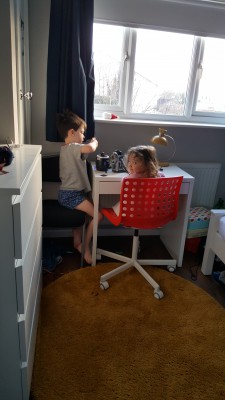 So they do have their moments, but I know on the whole we are lucky with how well they get on. One morning Monkey was supposed to be getting dressed ready for school, and I went in his room to find the pair of them sat quite happily playing lego together instead. Cute…. If we hadn't had to be out of the door in 15 mins time!
They still love to mess with each other, with lots of tickling and chasing each other round. LM loves to wind her brother up by taking his toys to make him chase her and of course sometimes he gets massively annoyed but other times he takes it in fairly good humour! There's also a lot of snuggling together under blankets,  which is adorable, and there's been quite a few kisses and cuddles recently too, which I adore!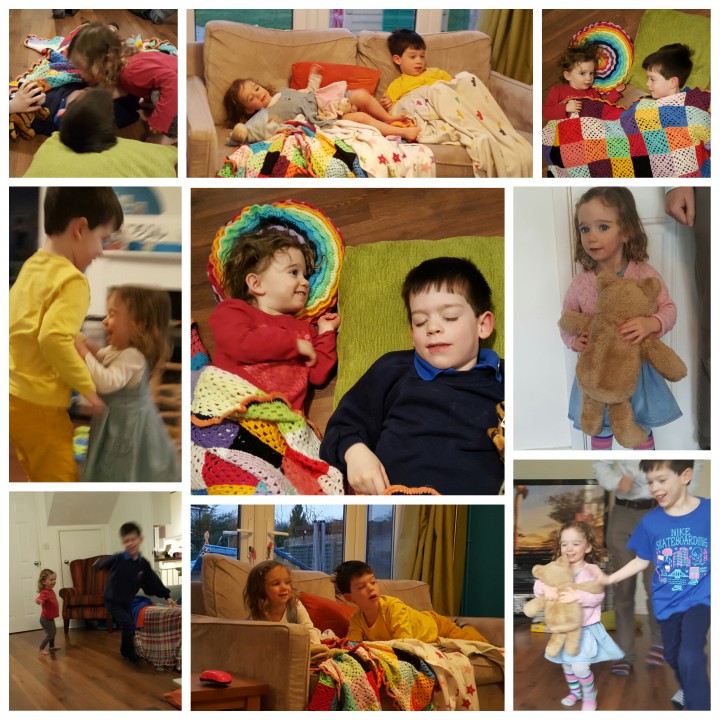 So there we have it, my little pair of siblings over the last month, with tonnes of pictures as usual! Ending with my favourite shot of the month, showing just how much they love each other.