I love watching my funny pair and seeing their relationship grow. They get on so well (for the most part) and have a lot of fun together. They obviously have their moments of irritating each other where LM screams at Monkey or he shouts at her and tells her off. But the fun times are more frequent.
On a rainy morning last week I set them up playing with lentils in the tuff spot. They started off playing happily side by side, then after a reminder from Mummy to Monkey that he needed to share the bowl of lentils, played together a bit.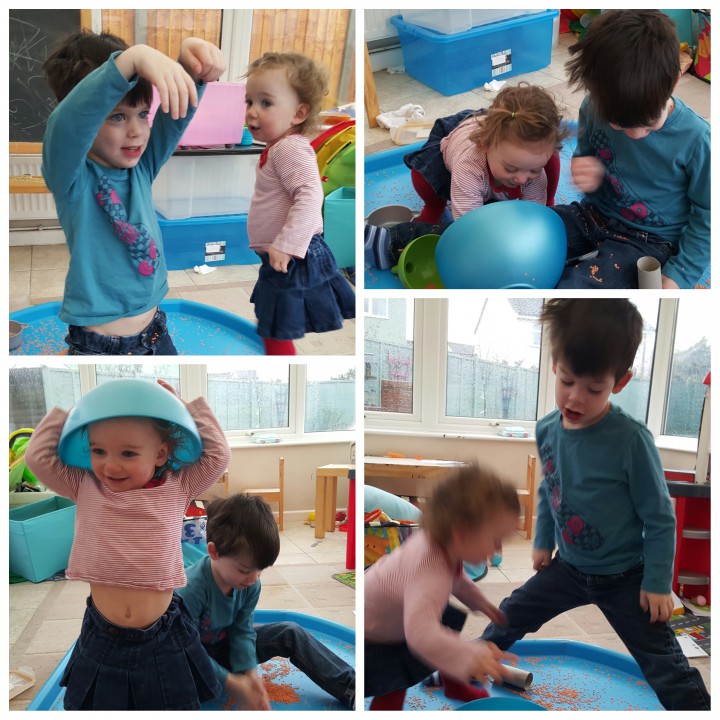 Then things got a bit chaotic, in the best way. I think LM started it but I wasn't watching at that moment so I am not sure. What I did see though was Monkey pouring lentils on LM's head. Then her tipping some on his head. Then this happened. Just lovely and thankfully they are both so tolerant of each other as they were having so much fun!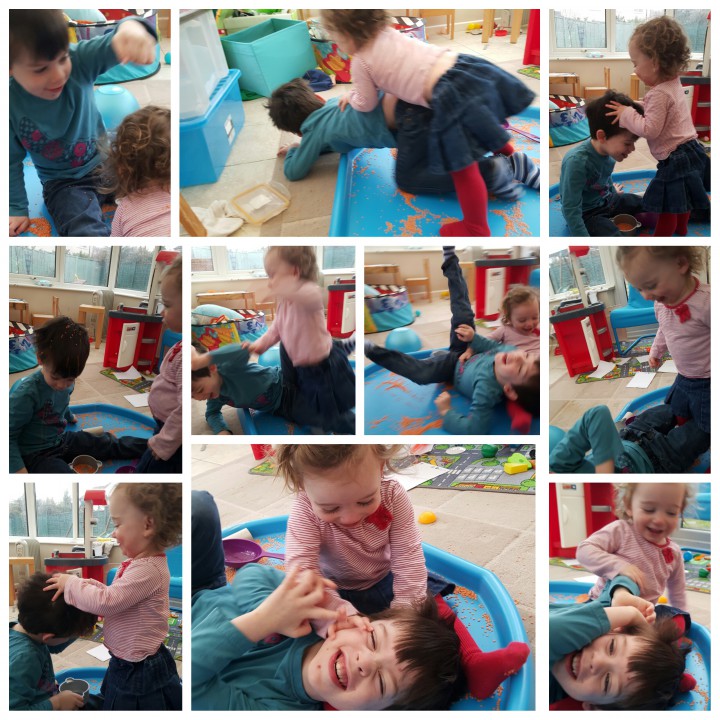 On another occasion, sat on the sofa watching TV, LM decided they weren't quite close enough so started clambering onto her brother. He retaliated by holding a funnel on her head. As you do. She got annoyed and wanted off… at which point he clung onto her saying he wanted to cuddle her (awww) but she was not happy about that. It was getting a bit silly (not in a good way) so I separated them a little. LM hadn't quite had enough though so carried on sticking her legs on him… at which point Monkey decided to go with it and started "fixing" her foot with the funnel. And she was completely tolerant of that. Random kiddies.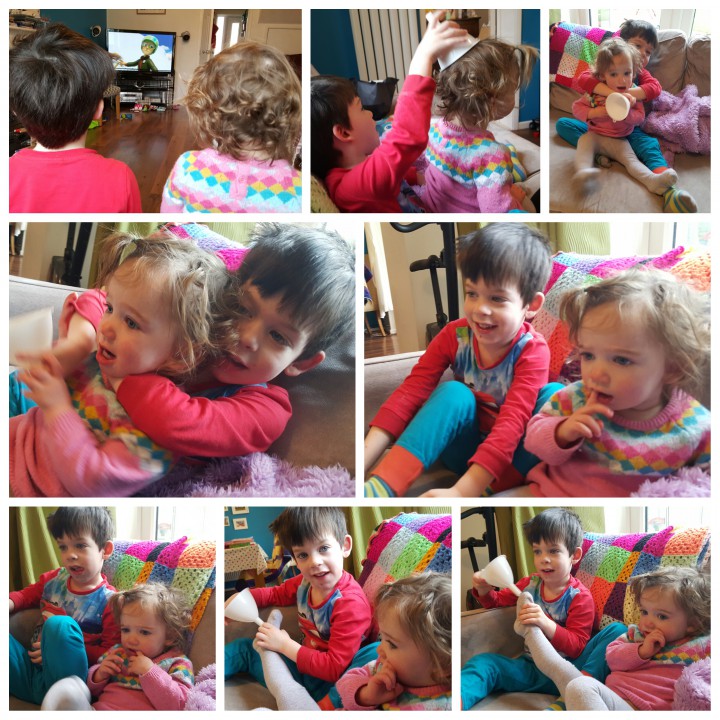 Monkey has a thing at the moment where he likes wrapping himself in a blanket on the floor and being a caterpillar. LM loves it when he does this as she loves climbing on him haha.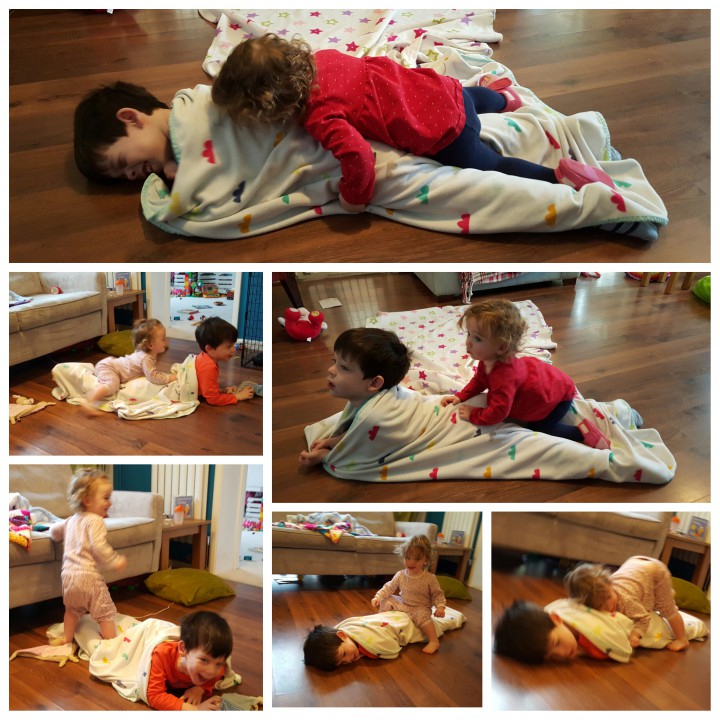 They really care about each other a lot too. LM has hated seeing Monkey unhappy and poorly with chicken pox last week and every time he cried she ran over with a very concerned expression to see if he was OK. And for his part, when I bring her down from her nap he greets her with "hello my darling, did you have a lovely sleep?"  What a cutie. 
There is so much I could say about this lovely pair's relationship, so instead, here are some more snapshots of them together over the past month.