While we were on our holidays in Yorkshire at the end of April (yes I know that it was a while ago) as well as visiting castles, seaside and abbeys I wanted to explore some of the natural loveliness of the North York Moors too, which were on our doorstep.
So on a slightly greyer morning we headed on up into the moors. Literally, up, as there was a huge incline on the road from where we were staying (near Thirsk) up into the moors, the scenery was amazing with forests and moors and cliffs. I had seen some information about Dalby Forest online and thought it looked like a great place to go and explore the scenery.
There are numerous trails suitable for all abilities, from accessible routes for buggies and wheelchairs, to more adventurous walks and mountain biking routes. The forest is huge too with so many different parts to it, and we really barely touched the surface on our visit.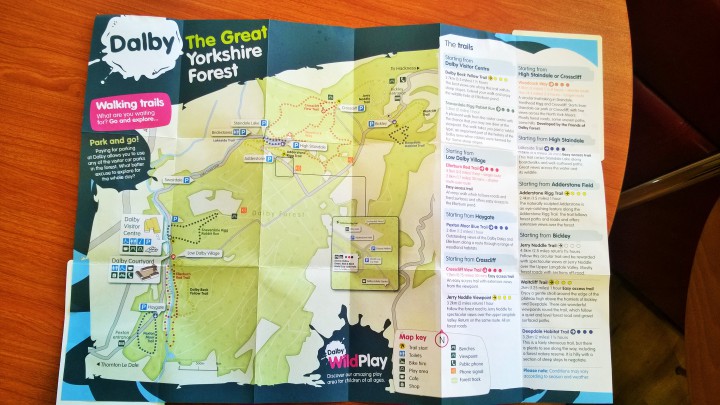 We started off at the visitor centre to buy a trail map and look at a couple of accessible routes. I really wanted to do a walk that made the most of the amazing scenery and views, but it was a very grey misty morning so as there was not really any chance of seeing the gorgeous views we started off on an accessible track near to the visitors centre (The Ellerburn red trail).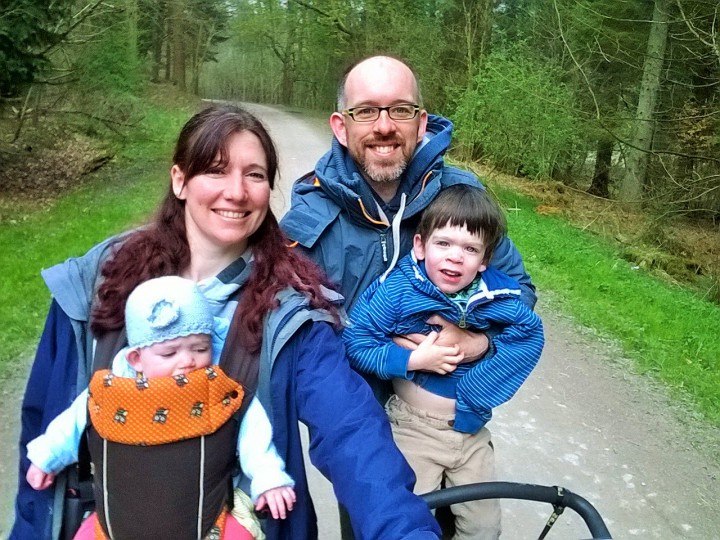 I'm afraid to say this was a mistake, as the first leg of this track was a bit dull. It was definitely accessible but there wasn't really anything there. I was hugely excited about exploring the forest and I didn't really feel this route allowed that. It all went a bit to pot as I got confused and took a turning that wasn't a turning and we ended up on a very inaccessible bit of track and had to carry the buggy back up a slope. I was in a foul mood and LM was getting grizzly so we headed back to the visitor centre. I think the second  bit of this track was much prettier and we probably should have carried on… but we didn't so hey ho!
Back at the visitor centre we enjoyed a lovely little picnic and Monkey had a whale of a time on their amazing play-area – which is huge and fantastic with different areas for all ages.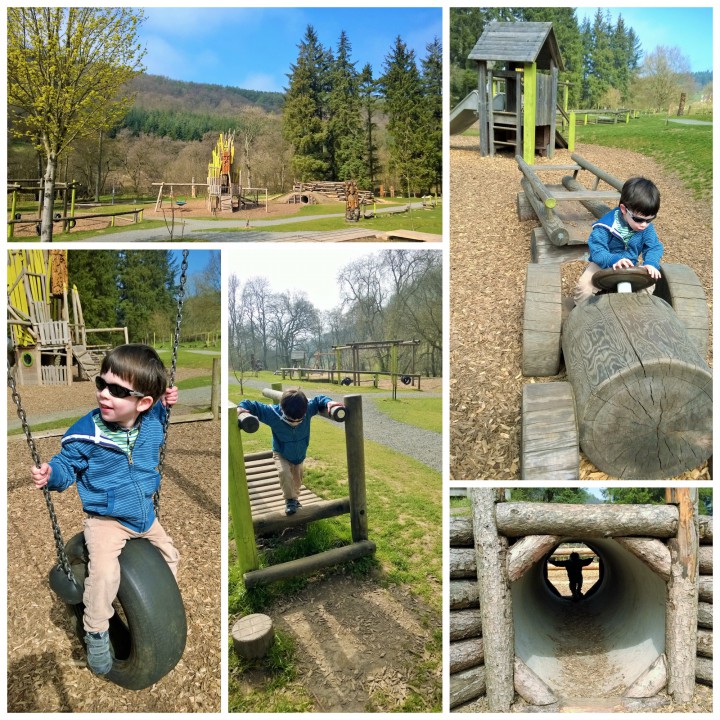 With LM asleep and the mist burnt off by the sun we headed to the trail I had originally wanted to go on (the Crosscliff view trial) in the hope of seeing some views. Straight away it had the feel I was hoping for surrounded by gorgeous woodland with the sunlight dappling through the leaves. While still accessible, it was a bumpier track, though LM still managed to sleep through it in the buggy.
We reached a viewpoint and were not disappointed with gorgeous views over the forest out towards the coast.

Unfortunately we had by this point realised we had left some of LM's milk at the cottage…. so had to head back to the car to find a shop where we could buy some ready made formula before she woke up!
So our visit to Dalby Forest was shorter than planned but it is beautiful.  It is £7 to park there for the day so all I would say is choose your trail with care as you want to make the most of the time you are there, and I wouldn't recommend the Ellerburn red trail particularly as there wasn't much to see on the initial leg of the trail. The playpark is brilliant and there are others in different areas of the forest too.