We were out and about on Saturday. We popped to a local garden centre where we are members so get offer on lunches etc. After lunch we started to walk home but our bossy little Monkey kept disagreeing with us about which way to go. As we weren't in a particular hurry we let him be in charge for a little while so we headed in the direction of our local country park, Ferry Meadows, which we go to a lot because it's close and there's lot to do.
Anyway we were walking along (thankfully the rain had passed for a bit) and we suddenly realised that Monkey was carrying a lot of sticks. Now he loves sticks, it's not rare for him to get quite attached to sticks. They are regular companions on walks, they are a great motivational tool if he doesn't want to walk any further (wow, come look at this stick!) and I constantly seem to find bits of stick at home, in our shoes, down the back of the sofa, etc.
What was unusual though was the quantity of sticks. So we watched for a bit and realised he was collecting them. Every time he passed a stick he picked it up! With the crazy weather of late (especially the mental winds on Friday night) I'm sure you can imagine there was a loooot of sticks about! It was so cute to see him problem solving with each new one, finding a way to keep hold of them all while picking another one up. Daddy and I thought it was brilliant 🙂
The funniest bit was when all of a sudden he sort of looked at the sticks as if to say to himself "What AM I doing?" and then dropped them on the floor and continued his walk. So funny.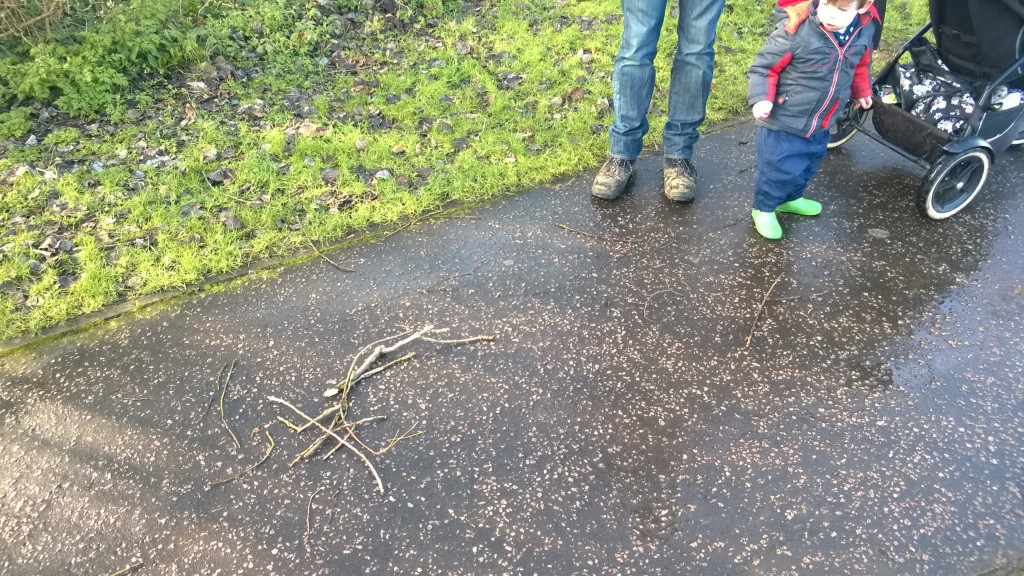 A little while later he started collecting again, and the same cycle continued. He then tried to pick up a huuuge stick, then found one that was about his size and was content to use just that one for a while.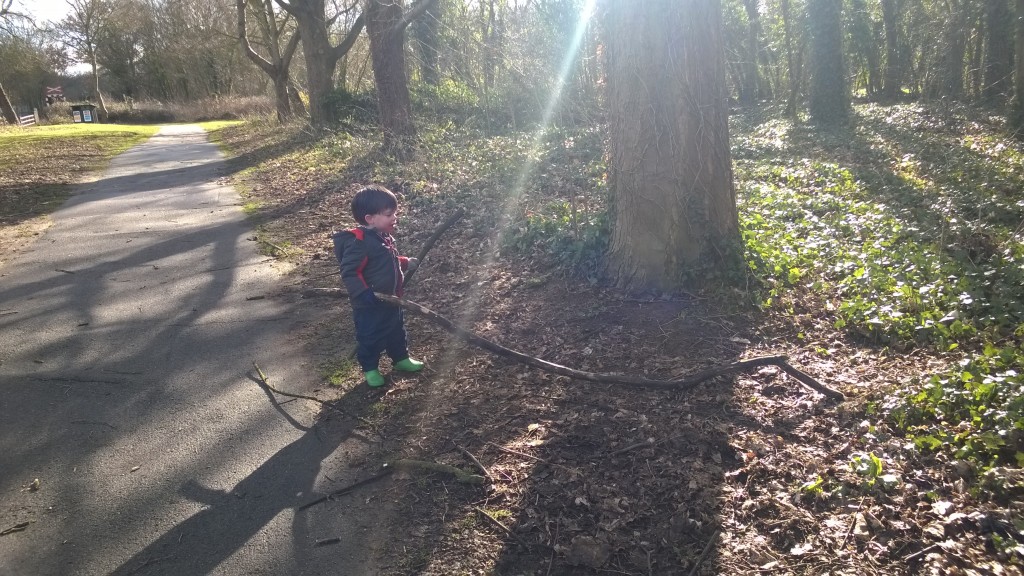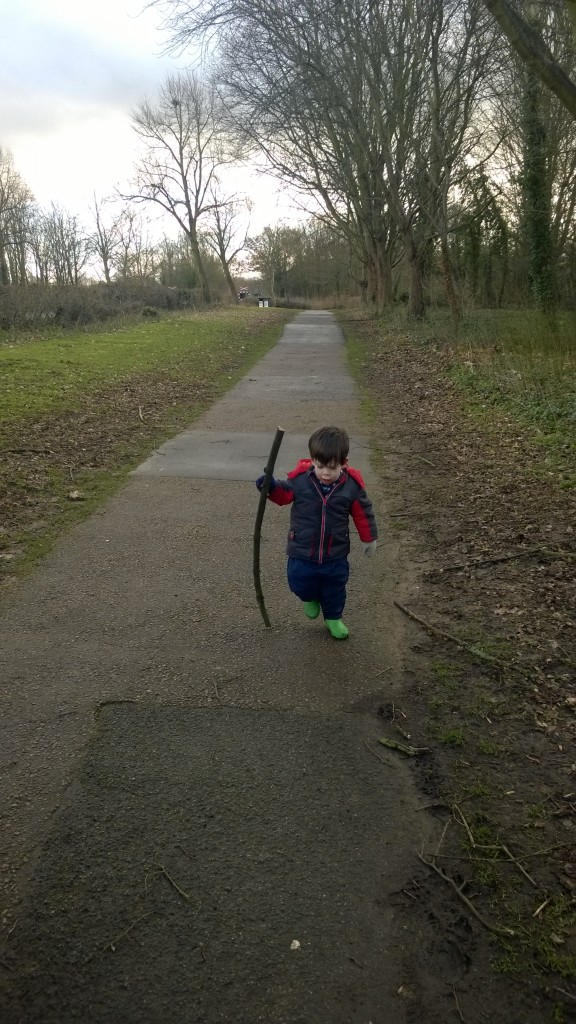 Daddy thinks he looks like Moses in this pic! he he
We went all the way to Ferry Meadows but then the winds were getting up, the clouds were starting to look a bit foreboding, it was nearly naptime and Monkey had done a poo. Despite all of this Monkey still didn't want to go home so we had to strap in the buggy (with a lot of protesting) and thankfully a couple of little sticks kept him entertained most of the way home 🙂 Just in time as the heavens opened within a few minutes of getting home! Monkey was obviously very tired after all that problem solving and stick collecting as he slept for 3 hours and we had to wake him up! 🙂