Monkey has always had a thing for sticks, I think a lot of kids do don't they? When he was I think 20mths old I wrote a post about his little obsession after one particular walk where he was collecting hundreds of the things. It was just so funny watching him that we named him the stick collector. Why am I telling you this? Well it seems a love of sticks runs in the family, as on a recent little walk LM reminded me so so much of her big brother as she started collecting sticks too.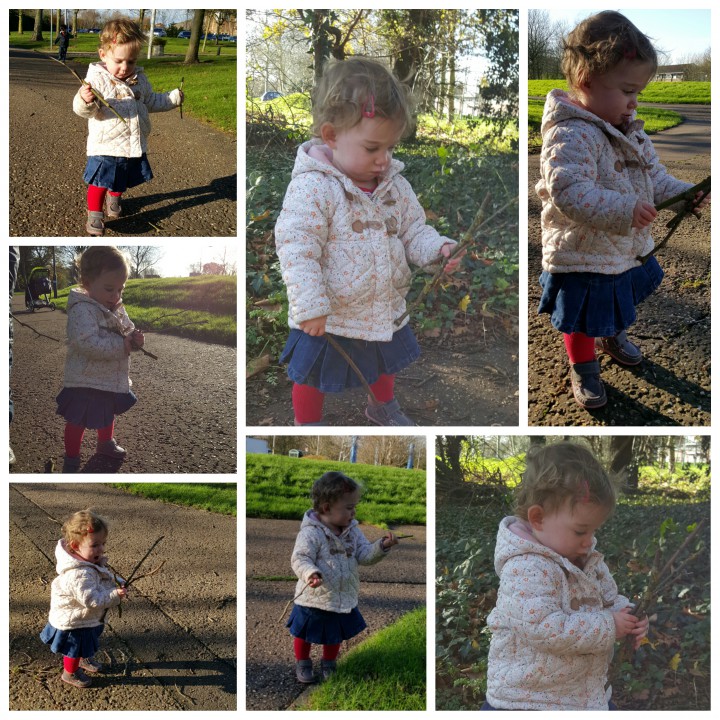 I actually really loved watching her pick and choose which ones she wanted and it is also wonderful to see her learning and working out how to hold them all, how to open her fingers to take one more without dropping all of the others. The concentration on her face is adorable.
Monkey was not to be outdone though and showed his little sister that he is still the master stick collector, insisting I take pictures of him collecting them too.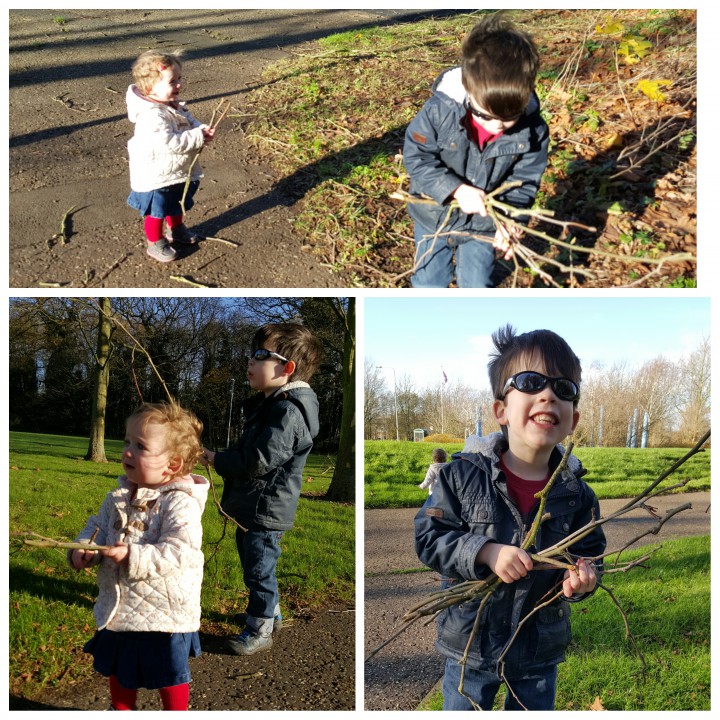 She found their stick collections hilarious.
Monkey then decided they should have a little sort of sword fight with their sticks, and man did she find that funny! I was obviously constantly warning him to be gentle, and keeping a close watch in case he got close to poking her eye out but with them both enjoying themselves so much I couldn't bear to spoil their fun.
Love this pair and love her chuckling 🙂