After the recent success of the Tuff Spot play with water, I was keen to see what other easy activity I could come up with for Monkey that didn't involve much prep but would keep him entertained. Ages ago a post from Loving Life with Little Ones reminded me how much fun could be had with lentils and I had wanted to get some out for Monkey to play with for a while.
Some time ago I had dropped a bag of lentils on the floor which split and the lentils went everywhere. Because the floor wasn't that clean at the time, I had scooped them up and put them to be played with rather than cooking them with any dust that was scooped up along with them!
So, last week, out came the Tuff Spot and the tub of lentils for a bit more free play for Monkey. He had a great time tipping and pouring and using all the different containers.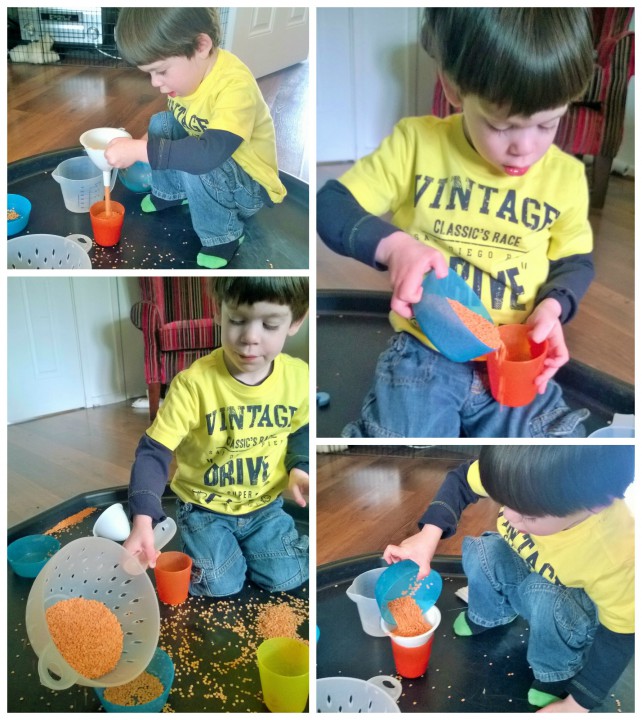 He also decided that the funnel was a megaphone or something and loved shouting "ready, steady, go!" through it which was adorable!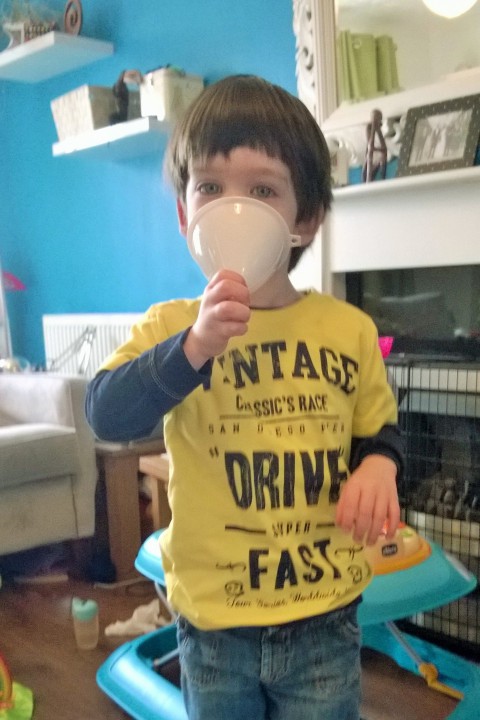 Then he found a truck and had great fun creating roads by driving the truck through the lentils.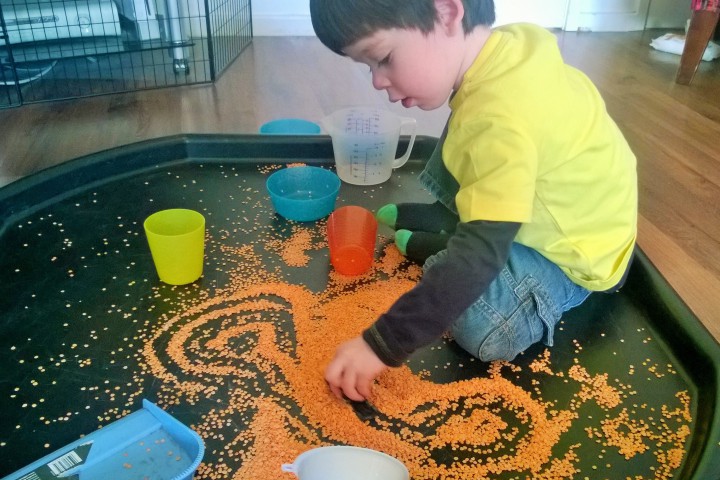 I'm not sure why I decided to set it up in the living room this time but I wish I hadn't as despite my best efforts the lentils spread outside of the tuff spot. So when he was done, I packed it up and put it in the conservatory (our usual messy play zone) to play with again the following day. He again loved it and with the addition of some spoons he had great fun mixing and scooping and "making ice cream."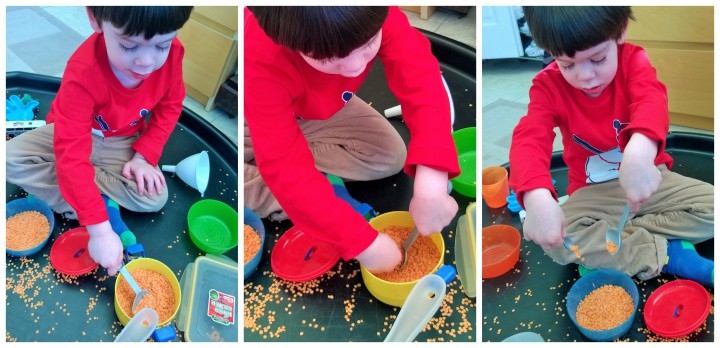 It's such a great, easy activity and needs very little input from me, although it is fun to join in too sometimes!
The lentils still escaped he Tuff Spot but that's nothing than a little sweep or hoover can't solve, and he had so much fun that we will definitely be doing it again soon!