This week I am linking an old post about a failed messy play attempt from about a year ago.
A few weeks ago I saw some other posts about playtime with water beads – but up until then I had never heard of them before! Designed for keeping plants watered they come in little pouches and are tiny until you soak them in water, when they gradually expand. The ones I bought said 4 hours so I did them overnight.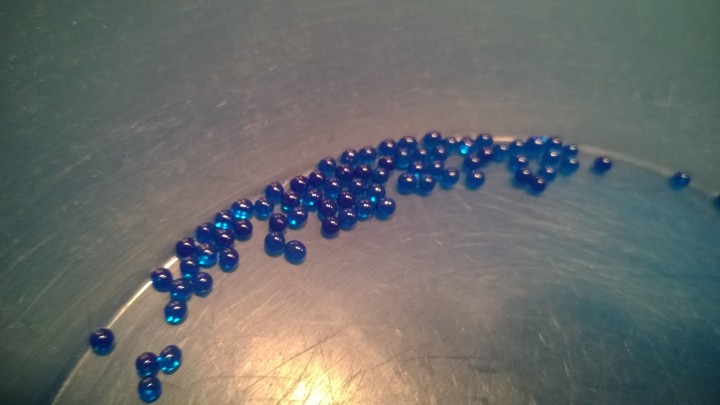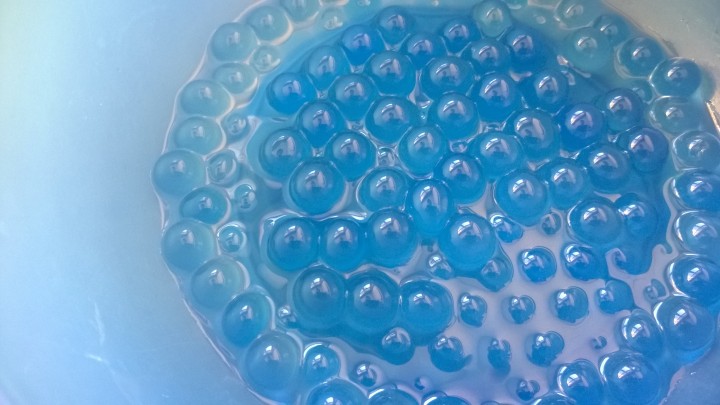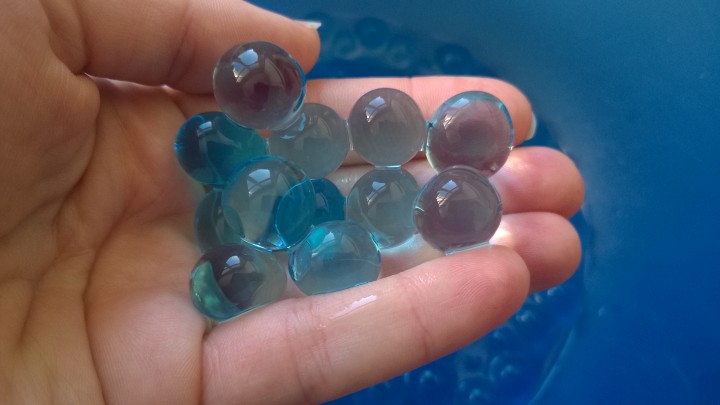 It is funny stuff, looks a bit like frogspawn, though is a bit bigger!
I chose the blue as I had visions of Monkey playing with it along with cloud dough, so it would be a bit like sea and sand. I got the Tuff Spot out and we had a go. As I expected Monkey was a little wary and unsure of how they felt at first.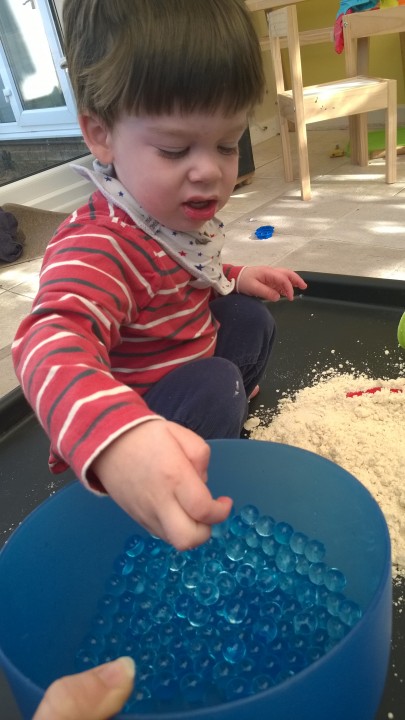 He seemed to be having fun, but I was quite surprised at how easily they got smushed or broken up by his little feet and fingers, I hadn't read about that on anyone else's post! It's part of the fun though I guess, Monkey like smushing them up more than anything, though he wasn't that keen on them getting stuck to his feet!
He had a bit of a play, but unfortunately he got bored really fast.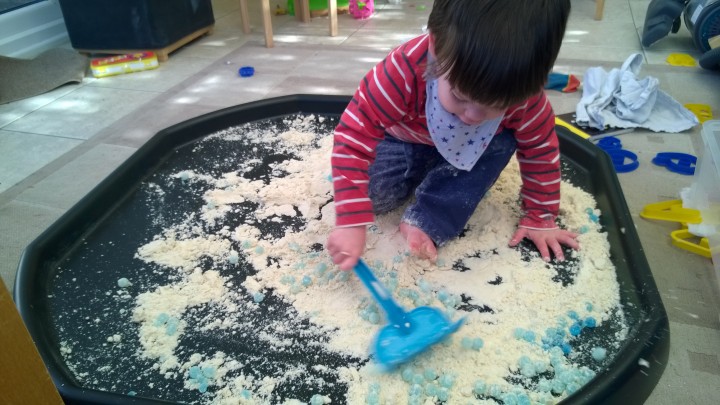 And after about 10 minutes he was desperately trying to get out of the tuff spot, so I had to strip him off, clean his hands and feet and let him go. I was gutted, all the effort and all that mess for about 10 minutes, took me longer to clean up afterwards 🙁
I will try again with it as I have read lots of posts about kids enjoying it, and it's not like he hated it… but it's always a bit disheartening when you plan a new playtime or messy play activity and it just doesn't go the way you hoped it would!
Have you had many play ideas like this, which haven't worked out the way you've hoped?