The last couple of days the weather has been more what I expect at this time of year, after such a wet and miserable Christmas. We are lucky, I know, that we don't live somewhere that has been remotely affected by the extreme rainfall and flooding and I am so very grateful for that. Nevertheless the weather has been weird this year, warm and wet! So I have enjoyed the colder turn the last couple of days.
The air has been crisp and fresh and though very cold at times it has been the perfect weather to get out and have some fun with kiddies on a couple of wintry walks.
The first was just us as a family. It didn't get off to the best start as Hubs asked me to pick up his flask of tea and, not realising it was open, I managed to spill it all very me. Cue one very painful scalded hand. Ouch. But after some cold water and aloe vera we carried on and walked to a nearby shopping centre and then stopped at a park on the way home.
The kids loved being out and about running round like loonies and especially enjoyed the play area.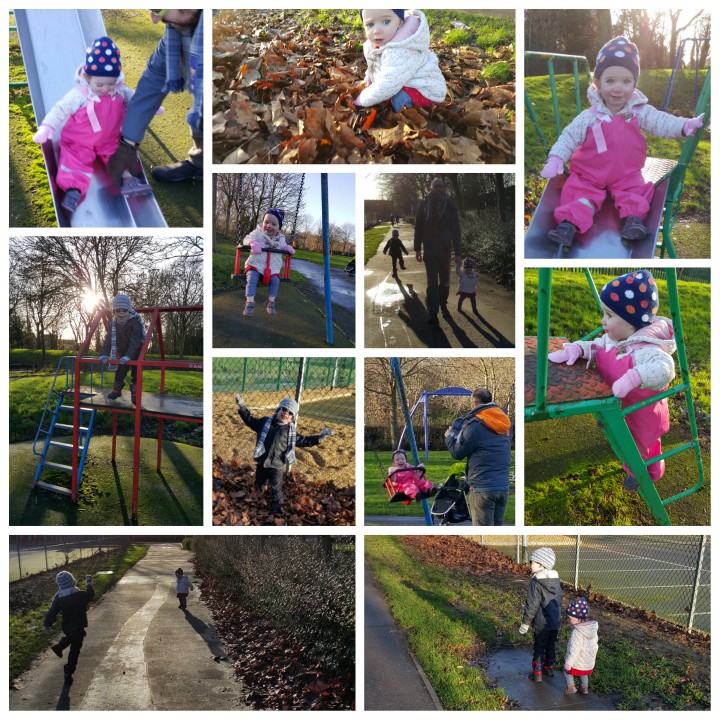 On New Years day we were out again. My parents popped over and we went for a lovely walk to a park at the local school. There was lots of fun and smiles and larking around before heading home to warm up with some yummy hot soup.
<ahref="https://becomingastayathomemum.com/wp-content/uploads/PhotoGrid_1451721257861.jpg">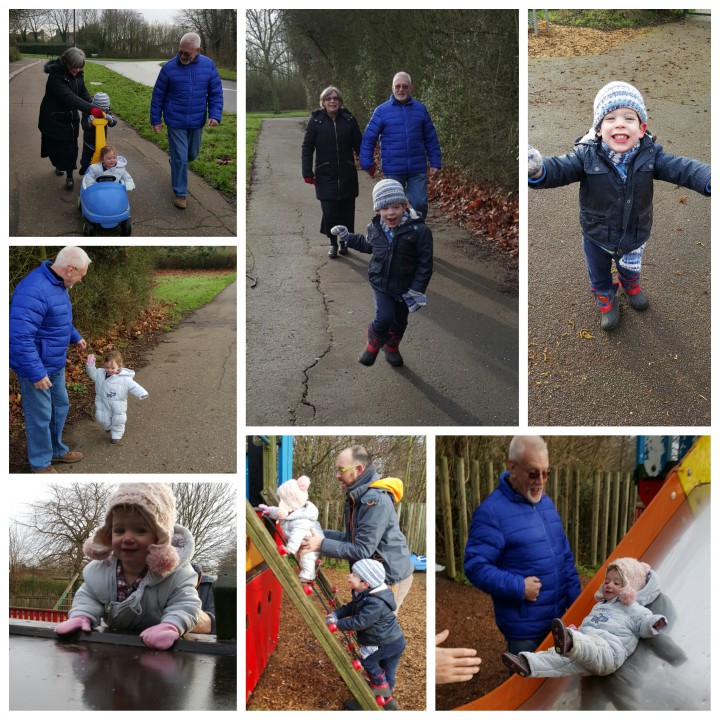 Nice to get out and about and burn off some energy in the fresh wintery air.