I am joining in with The Theme Game, run by The Reading Residence and Redpeffer. I never got round to entering last week but better late then never I am entering this week.
The theme this week is water and seeing as my life revolves around my little boy these days it has got me thinking about all of the watery fun we have had with monkey so far. So here it is, 7 ways to have a lot of fun with water:
1. – Swimming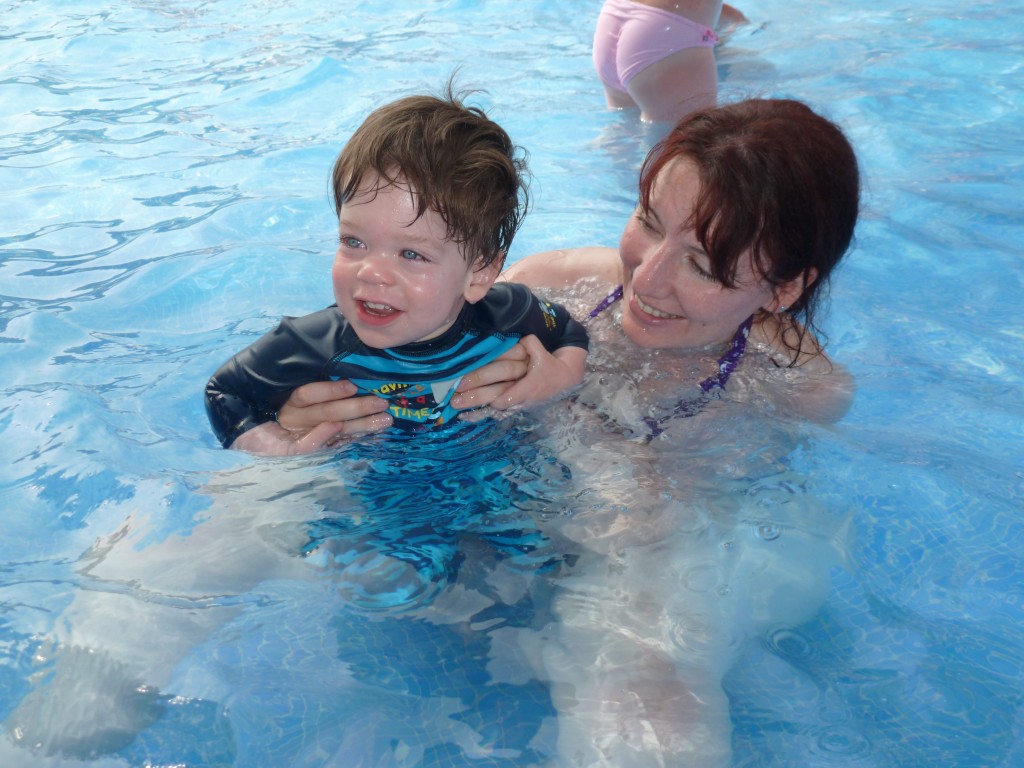 Took him a while to enjoy swimming, and he hated it the first time, but he soon loved it, even if not for very long at a time. We have been bad parents since the summer and haven't taken him swimming in ages, but hopefully he will still very much enjoy it when we get round to going again!
2. – Paddling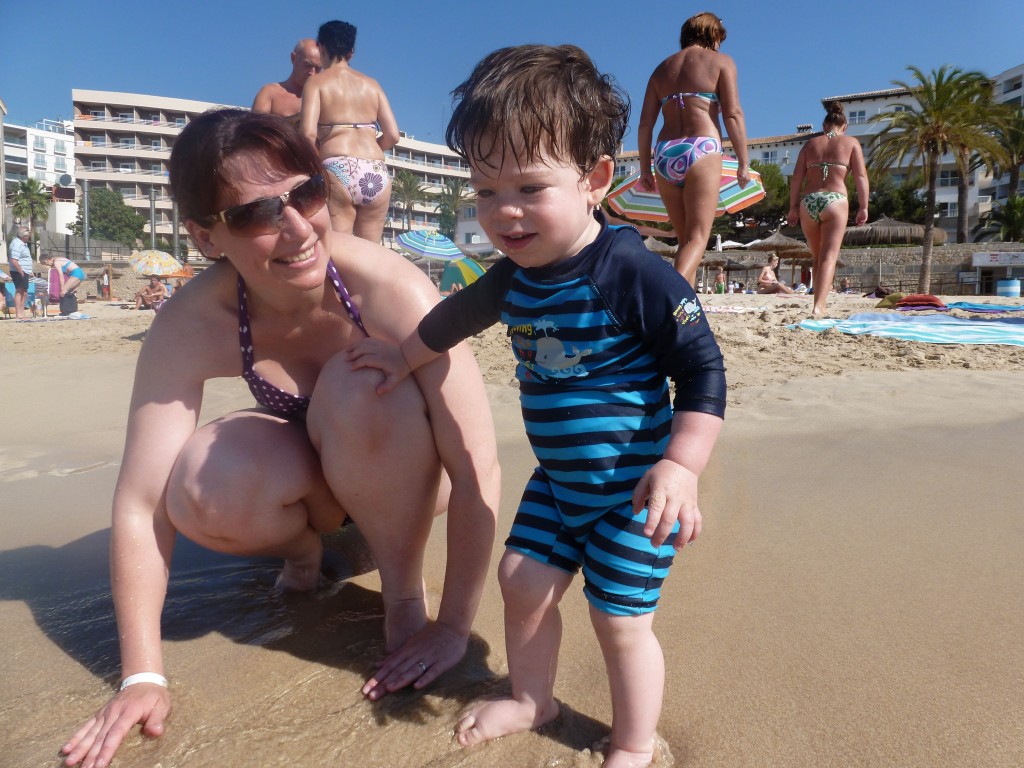 Similar to swimming of course but lots of fun be it in a paddling pool or in the sea!
3. Bathy Time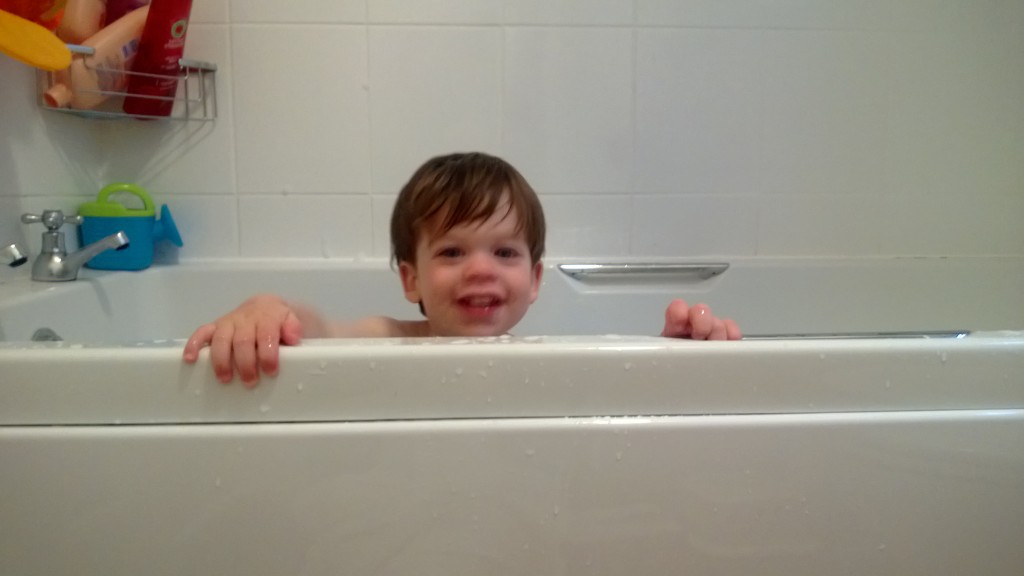 So much you can do in the bath – play with bubbles, stir the water, pour water, and just generally splash about!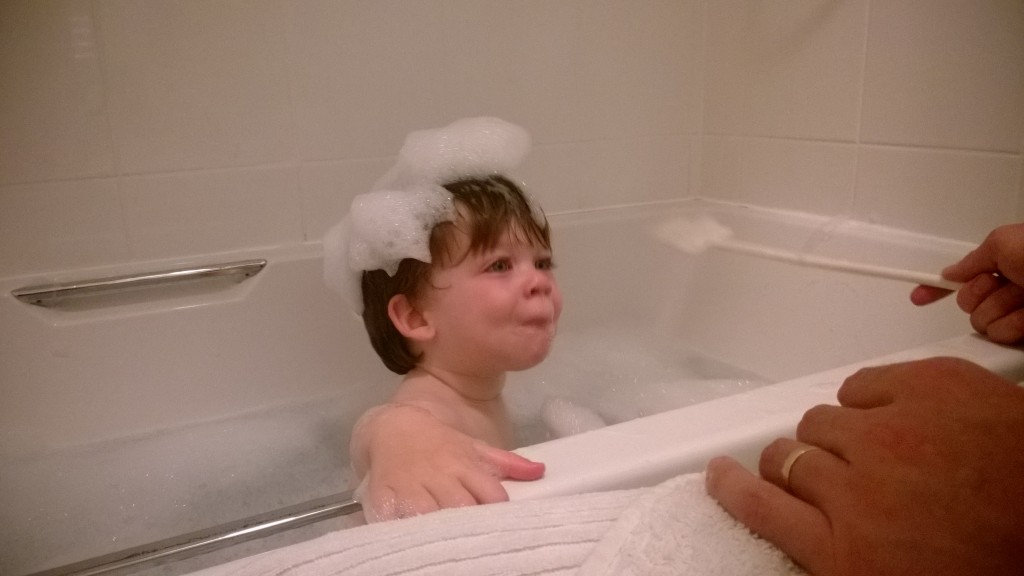 4. Washing up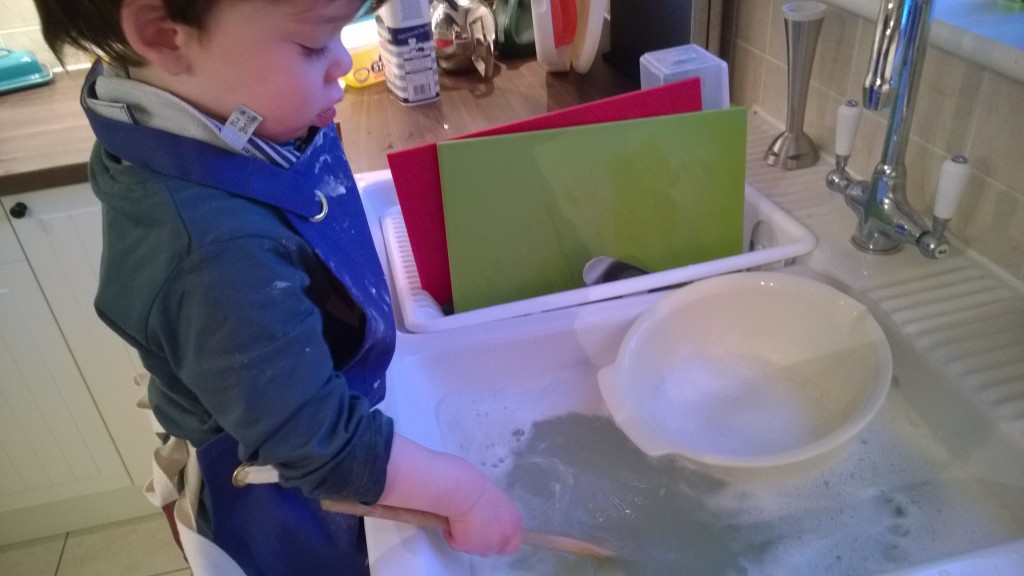 Who cares if things get clean, just have fun with the bubbles and water!
5. General Splashing about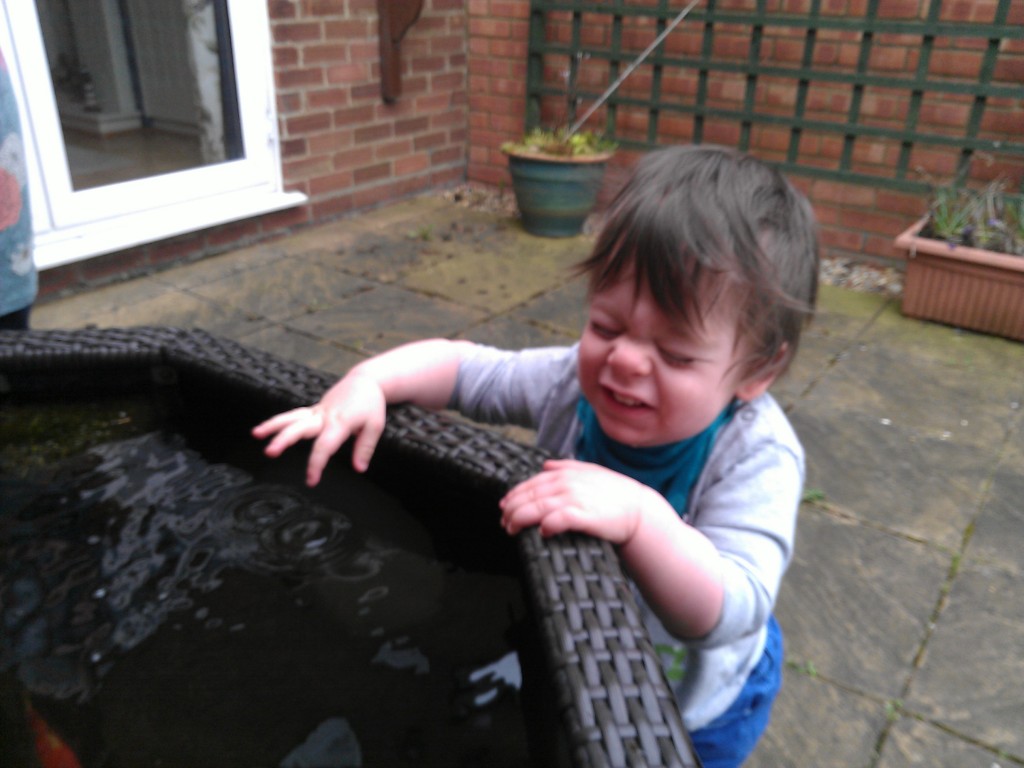 I know there is splashing with all of these watery activities, but splashing for splashing's sake is just so much fun!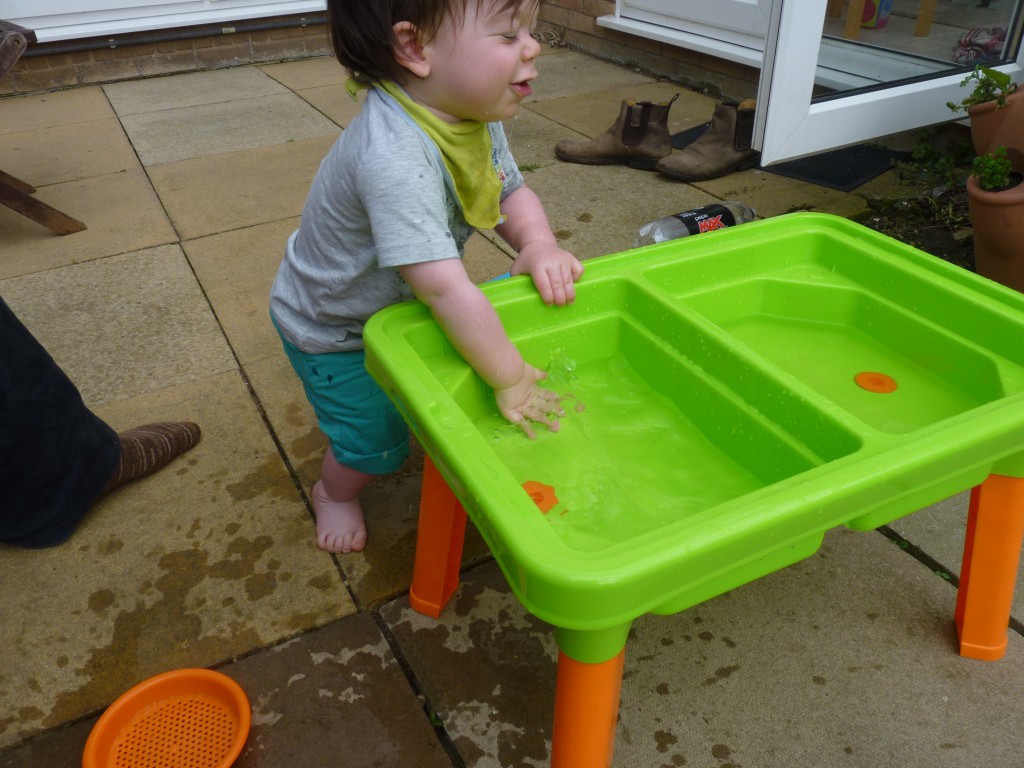 6. Blowing bubbles with a straw
I don't have any pictures of this one but very fun to do, even if Monkey doesn't quite get blowing yet and just wants to bite the straw, me blowing the bubbles made him giggle
7. Puddle Splashing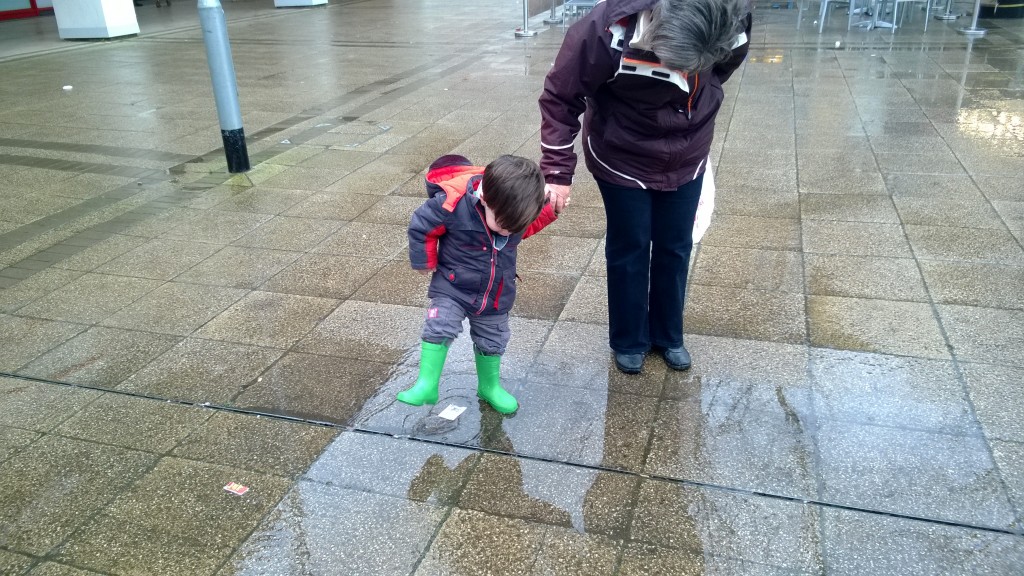 Just because the weather isn't as warm doesn't mean you can't still enjoy the water, you just need to add some water proof clothing… in case this happens!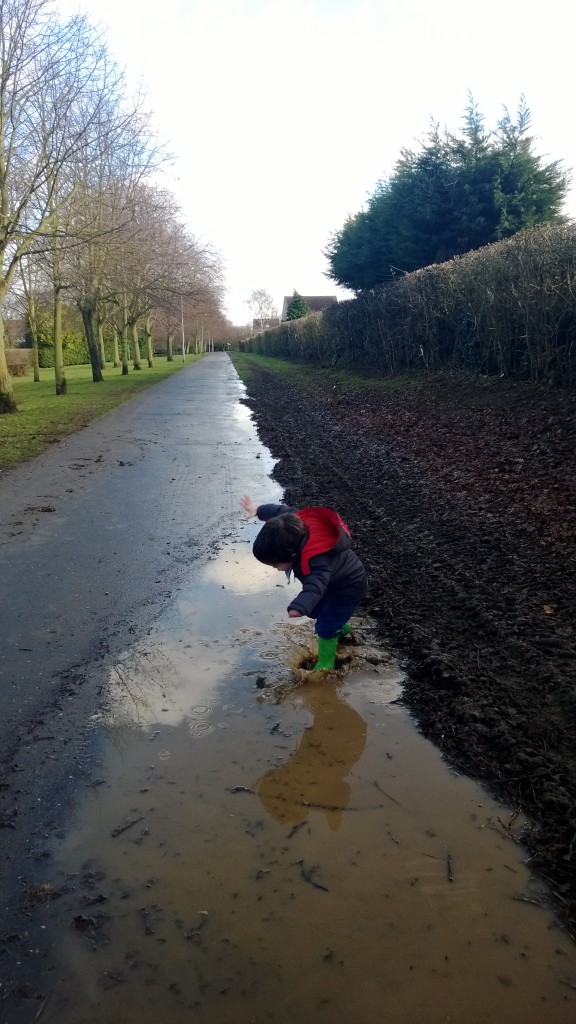 This was meant to be a picture of him happily splashing in a puddle, but then he tripped and it turned into a photo of him falling face first into a very muddy puddle! haha, bless him 🙂 It hasn't put him off splashing in every puddle he sees!
There are many ways to play with water, and I'm sure we will have more fun as monkey gets older, with the hose, water pistols, etc. What fun do you have with water?