Phew, so, here we are, the day after boxing day and the big day already over for another year. Rather than write a really long post I thought I would write something short and sweet, mainly as a way for me to remember the highs (and a few lows) of Christmas 2016.
Monkey's excitement about putting things out on Christmas Eve
Reading "Twas the night before Christmas" to both kids on Christmas eve, even if LM wasn't that interested this year.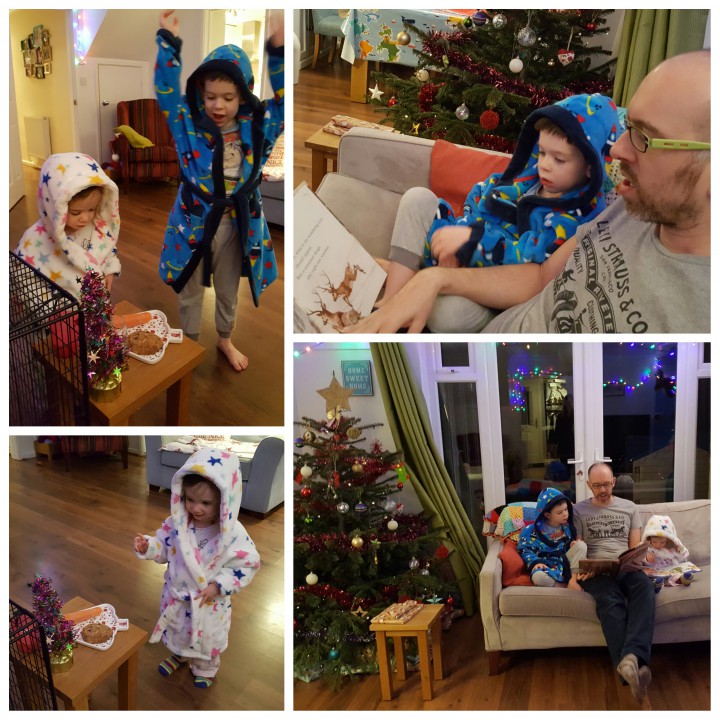 Hearing LM shout 'wow' and 'ho ho ho' when she saw her stocking on Christmas morning.
Monkey's excitement at finally getting a new magnet in his stocking (he got one last year but broke it and all he has wanted this year from the big man, was a replacement magnet. Bless him!
Excitement that 'he's been!'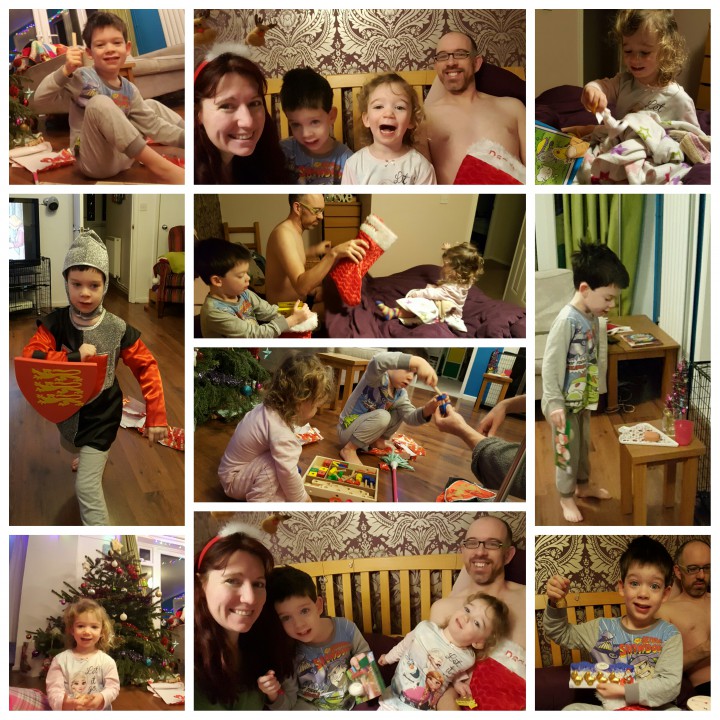 Seeing hubs' family on Christmas day and watching the kids open all their pressies
Seeing how happy hubs was with his pressies
Opening my pressies 🙂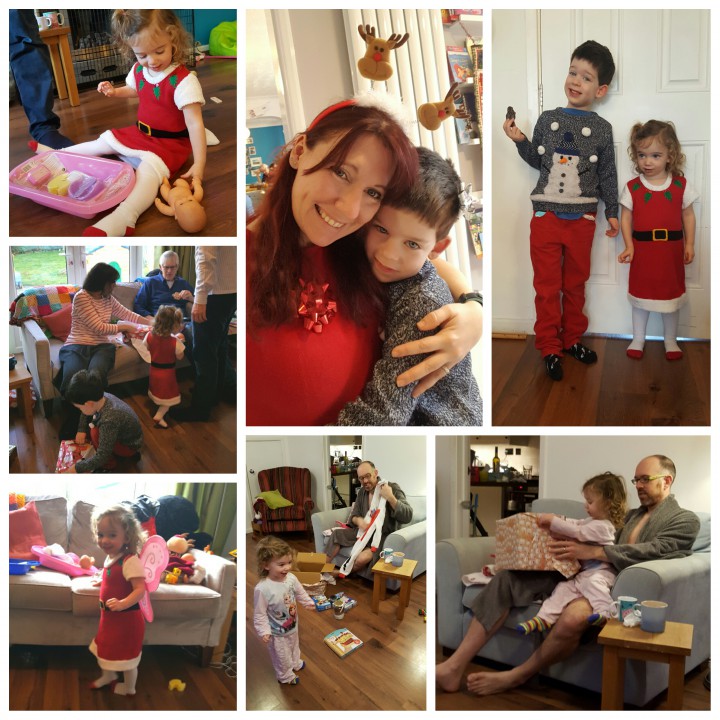 The team effort between hubs and I cooking the dinner meaning all went smoothly and was delicious.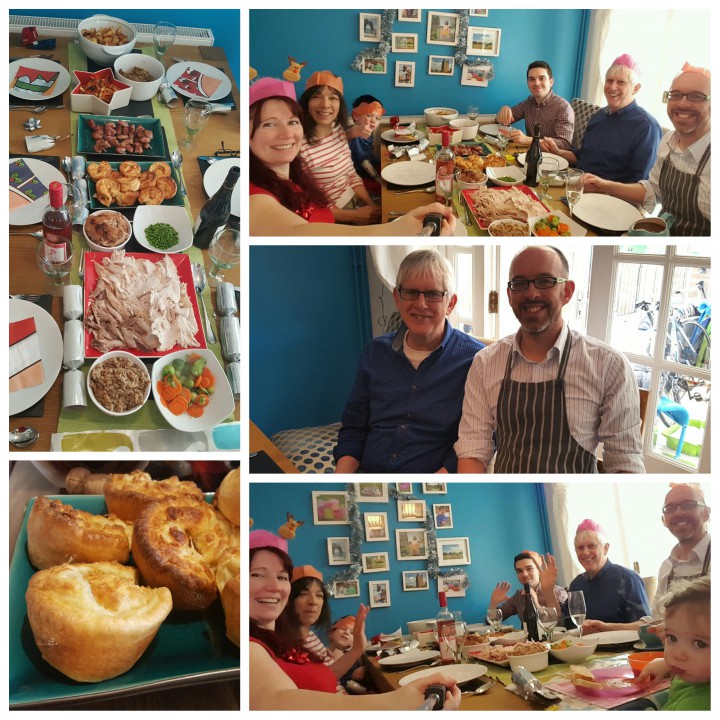 LM trying out her new balance bike
Being able to sit and relax and read a little of my book 'Harry Potter and the cursed child', that I got for Christmas, while lego building was happening and LM was napping.
Hubs and Monkey playing the daft laser gun game I got for them.
My parents and Aunt joining us for Christmas Evening and Monkey handcuffing everyone with the police toys we bought him, saying they were his favourite presents :).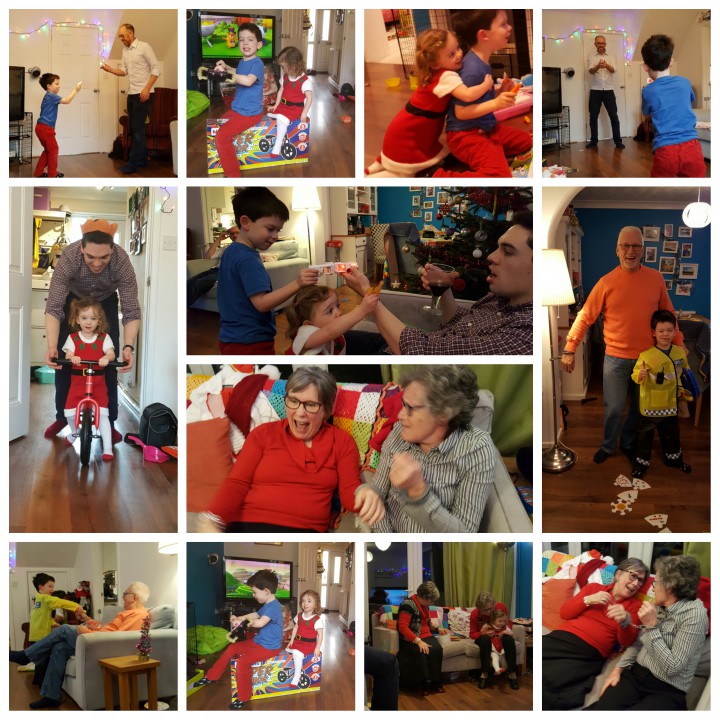 Playing silly games once the kids had gone to bed (and I actually won for once!)
A relaxed boxing day morning before heading to my brother's house.
Seeing how lovely my brother's house is and how much they've done since they moved in 2 weeks ago!
The lovely spread they put on.
Watching LM be very gentle with 'tiny cat'
LM's excitement at the party balloon that whizzed around the room.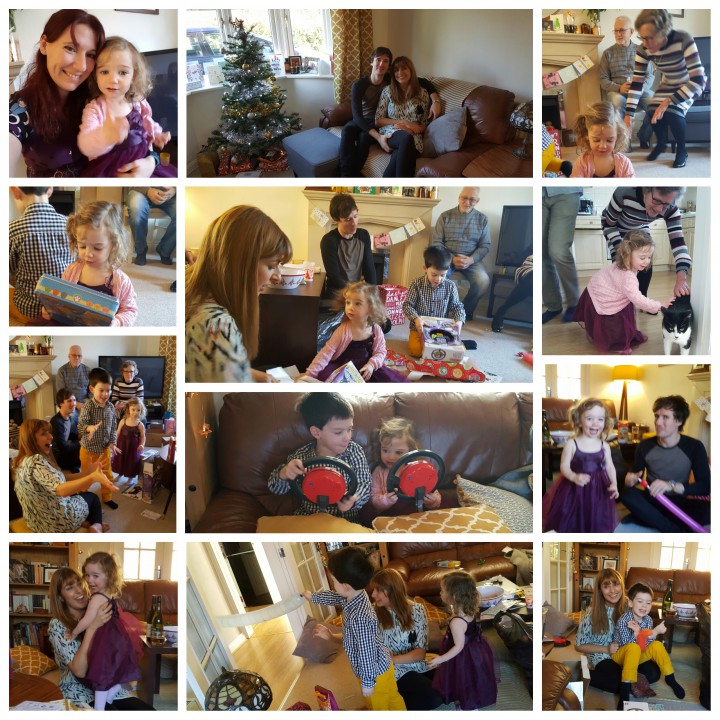 Playing balloon animals… The fun of this lasted hours! Making ever more complicated animals (when the balloons didn't pop half way through) and chasing LM with them.
Hearing LM's giggles as she played with her great Auntie.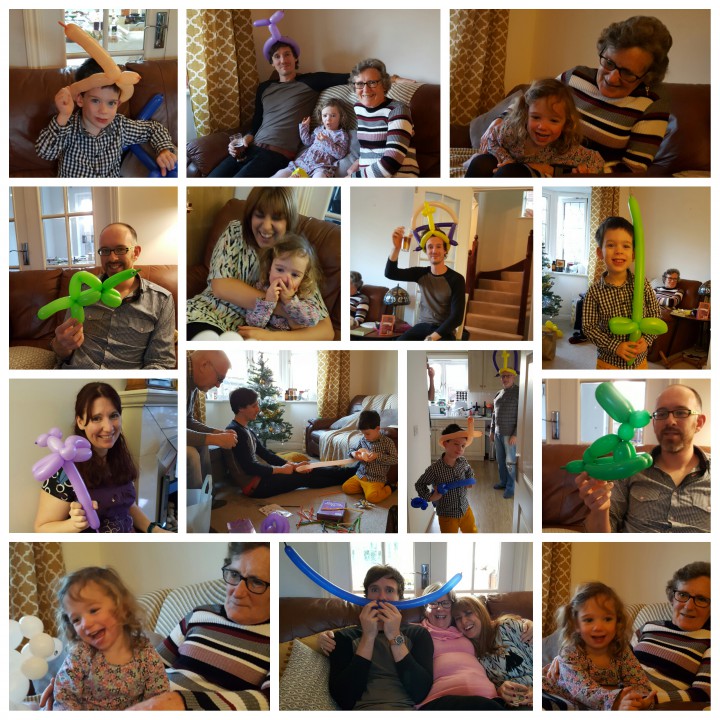 All snuggling up watching the Gruffalo on boxing day afternoon.
Going to bed at 8pm on boxing day to catch up on sleep!
A few lows
(Because obviously no day is perfect with 2 little ones, even Christmas day!)
Being woken up in the night on Christmas eve by a terrified Monkey, who thought he heard someone outside his room (the trouble with telling them someone comes into the house in the middle of the night?) then being unable to get back to sleep myself, even hours after he had.
Getting up at 6am with the kiddies
Feeling hugely stuffed after the Christmas dinner
LM having a major meltdown when we tried to take her out to play on her new balance bike.
LM having a huge meltdown on boxing day too leaving us feeling stressed and like we should take her home, though thankfully it was averted by a bag of skips.
And we're done for another year? Well sort of. Now it's time to see a few friends and enjoy some family time while hubs has some time off work.
How was your Christmas? Hope you had a lovely one?