It's been a funny couple of days here that have ended happily with a bonus afternoon with Daddy.
Monkey has been a little poorly this though not too bad and I thought it was just a cold. Then he had one spot in his mouth that concerned me a little so I kept him off preschool that morning and spoke to a Dr who thought it was just an ulcer. As he seemed fine in himself he was back to preschool that afternoon.
Then I noticed a couple of spots on his back. And one on his front. I mentioned them to hubs and he felt they were unrelated as he had had chicken pox before. I wasn't convinced and then over the course of the afternoon more and more appeared and they started to itch. Chicken pox it is! Fun! Though honestly he is still fine in himself so is handling it really well.
Hubs had to stay away that night. They were taking a customer to court for not paying their bills and to avoid rush hour traffic in Birmingham decided to stay overnight. Though bless him the m6 was closed so I ended up on the phone directing him round to avoid the closure bless him.
The next morning LM gave me a delightful 5.20am start. Yawn. And with yet more spots I knew it was going to be an indoor day for us. It wasn't too bad and the brilliant news was that hubs' company won the court case and he was able to come early. Bonus!
After chatting to some lovely people online I was already planning on a little afternoon walk with the kiddies (to help dry out Monkey's spots and give us all some much needed fresh air!) and when daddy arrived early and wanted to stretch his legs after a long drive we all headed out together.
The little ones adored having daddy for a bonus walk and LM even walked in the right direction and held his hand. Doesn't happen for me haha.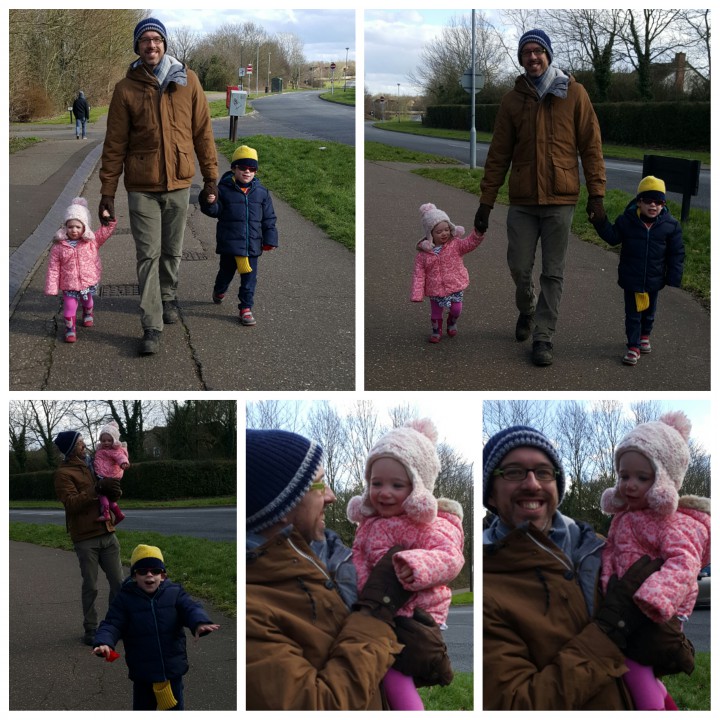 Both kids had a lovely run around.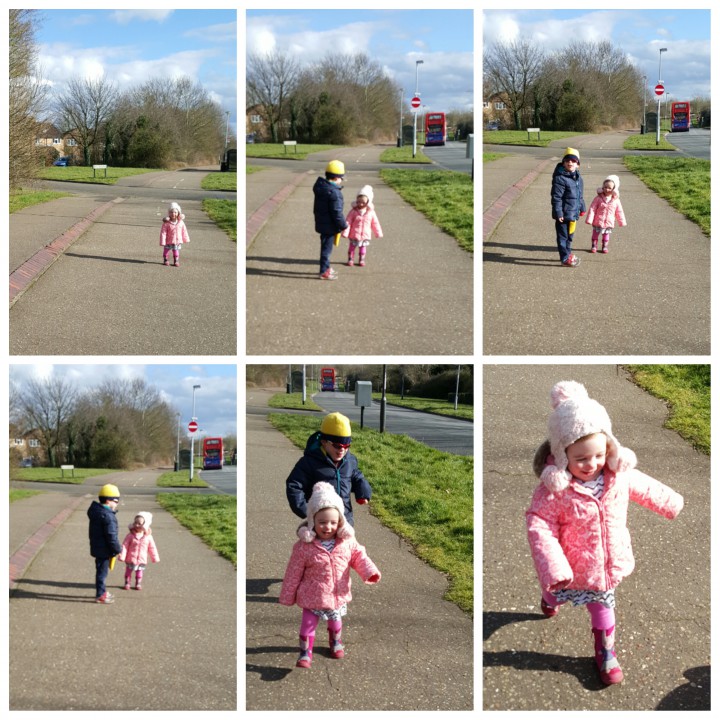 And we all enjoyed the fresh air and exercise. Daddy had to step in a couple of times to prevent a very determined LM from running into puddles! Love the shot of her swinging through the air after grabbing her.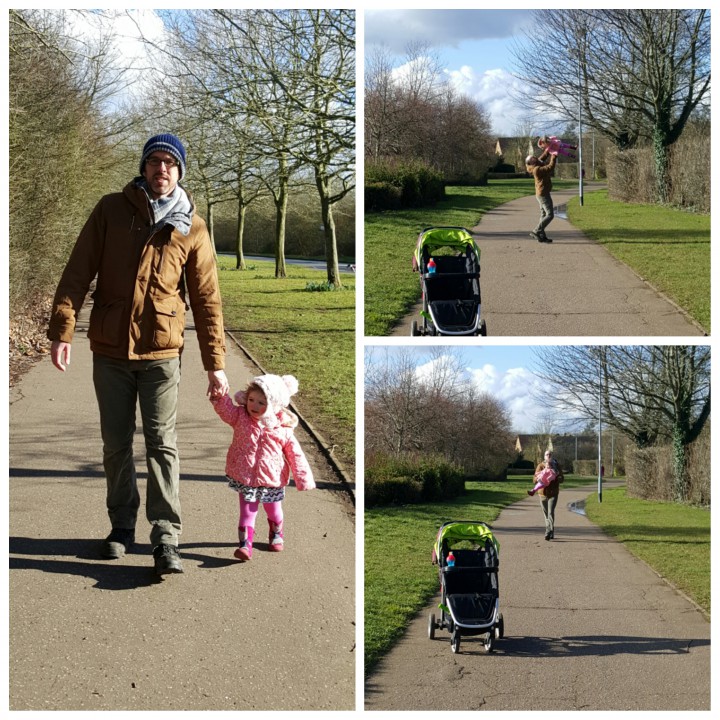 So not very exciting and just a local walk but it was lovely and did us all good. There was also bubble blowing, hide and seek and lot of other running about but for once I kept my phone in my pocket for the majority of the walk and just enjoyed the moment.
Just a little note regarding the chicken pox, there is a chance that it was misdiagnosed when we thought Monkey  had it before because he only had a few spots but the Dr thought that was what it was. Or it could be that he just had a very mild case and therefore didn't create the antibodies for it.. He only had a few spots that time, whereas this time he is covered so no doubt in my mind he has it this time!