Monkey has been in his little toddler bed since before he was 2, and he has loved his little bed… But it really was starting to get too small for him so we decided it was time to get him a proper single bed. We also decided that it was time to give his bedroom a new look. We moved into this house 3 weeks before he was born and his was the first room to be decorated and we didn't put much thought into it really. We slapped some yellow paint on and some hungry caterpillar wall stickers and that was that. It was one of my least favourite rooms in the house so I was keen to do it properly this time.
It didn't take too long to come up with a theme. This boy loves star wars and space so we knew that was what we were aiming for. We did look into paying a decorator as it is a time consuming job to decorate when you have 2 little ones around, but it was just going to be so expensive that I took it upon myself to get it done during LM's naps and when Hubs was around to look after the kids.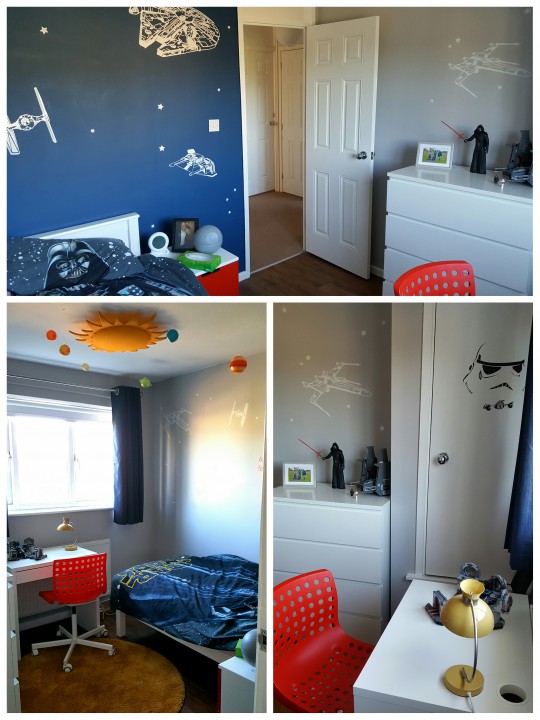 We wanted to keep it fairly classy and simple so that the room can grow with him, so went for predominantly grey walls and one dark blue wall and used walls stickers to add the star wars touch. The great thing about wall stickers is that if he does grow out of wanting star wars we can take the stickers off and hopefully won't have to repaint the entire room.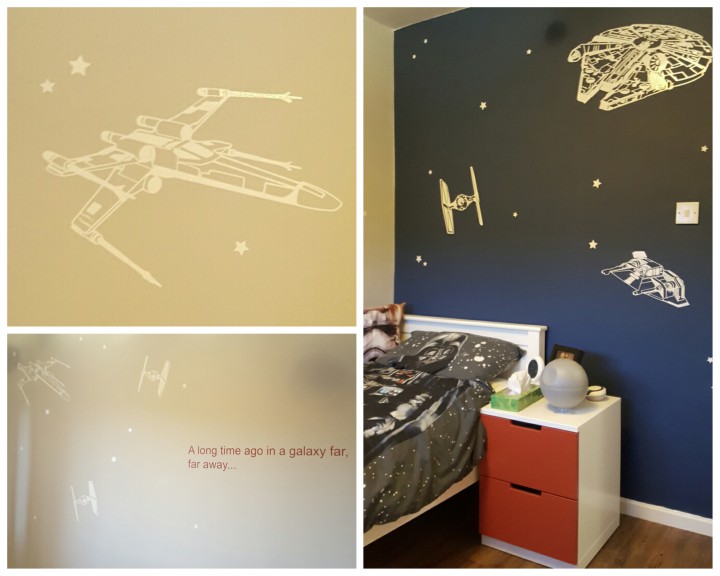 Monkey got a really cool set of planets for his birthday that could be hung from his ceiling so we knew we wanted to incorporate those. We found a fab sun light from ikea which looks brilliant and hung the planets around it, in a slightly random orbit but in approximately the right order in terms of distance from the sun.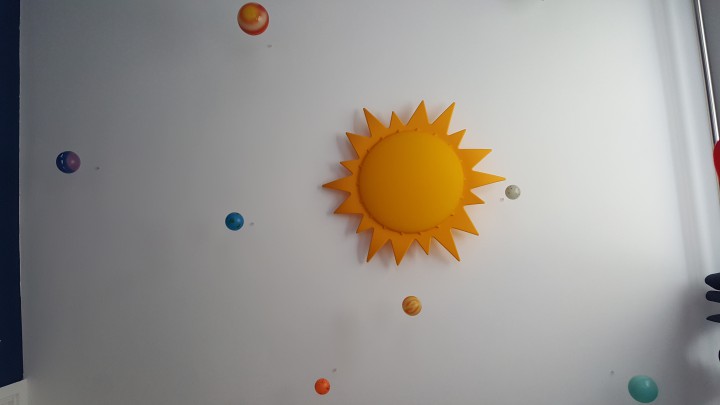 With the room being mainly grey we had to get some colour in there somewhere while sticking to the theme, and I love his bright red chair, and the red drawers on his bedside cabinet. We also added one bright red wall sticker with the very star wars line of "a long time ago in a galaxy far far away…" and a gorgeous mustard yellow rug on the floor to make sure the room wasn't too dull.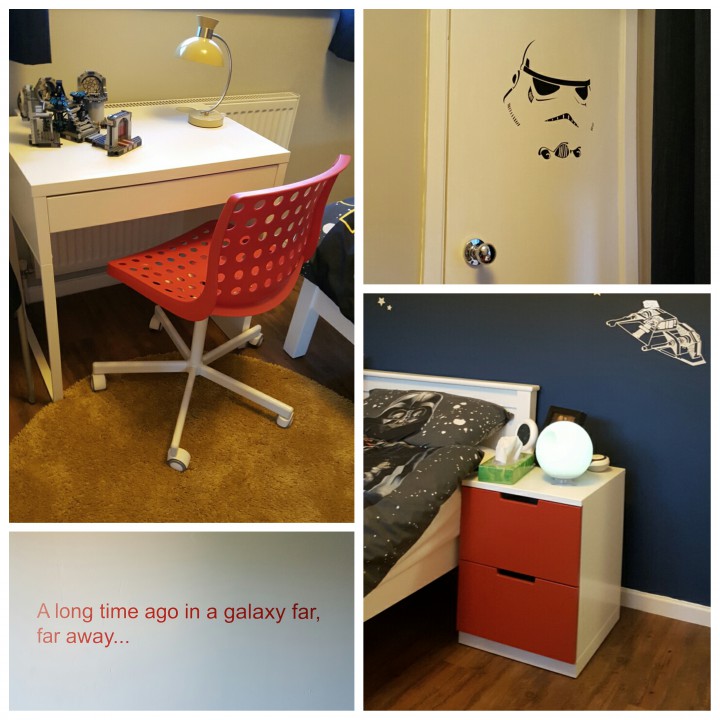 A star was lover Monkey has some star wars toys and star wars lego and they help to finish off the room… And are very much played with in there! We also found this awesome death star night light which is brilliant and gives just the right amount of nightlight glow without being too bright.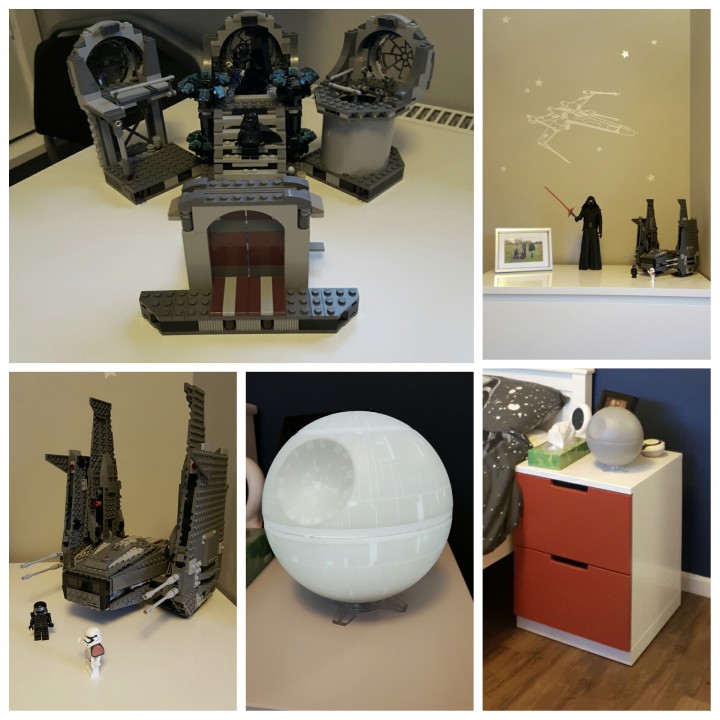 A couple of sets of star wars bedding for his lovely new bed finishes it off nicely. He sleeps so well in his big boy bed and loves it in there which is the most important thing!