With Little Miss getting older and more fun by the day her relationship with her big brother is really growing. She is now so stable when sitting up which has made a huge amount of difference – especially at bathtime! Sharing bathtime is just one of those childhood experiences isn't it? Who doesn't have photos of them with brothers and sisters sharing a bath? It is definitely something we were keen to start with our little siblings now that LM is reaching an age where they can have some fun together.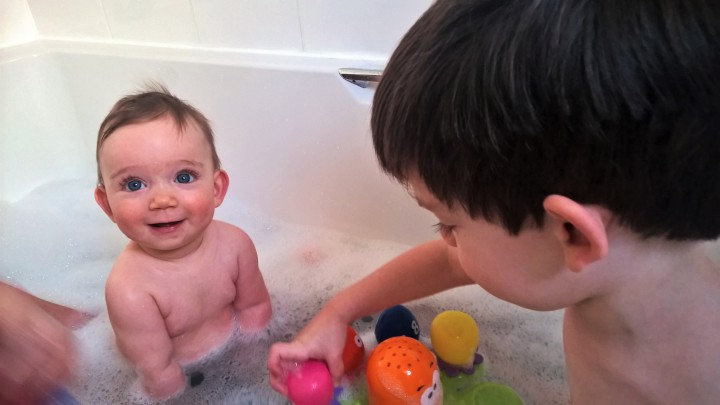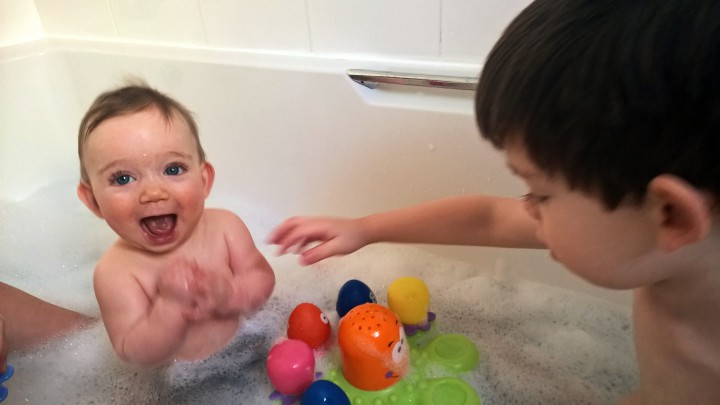 Sometimes they play seperately but LM just gazes at her brother in adoration the whole time.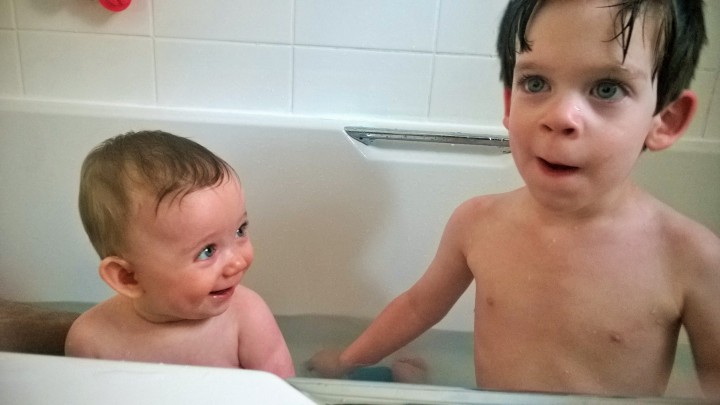 She also loves splashing like mad (which gets both them and us soaking wet) and then looking to her brother for approval, which is just so cute!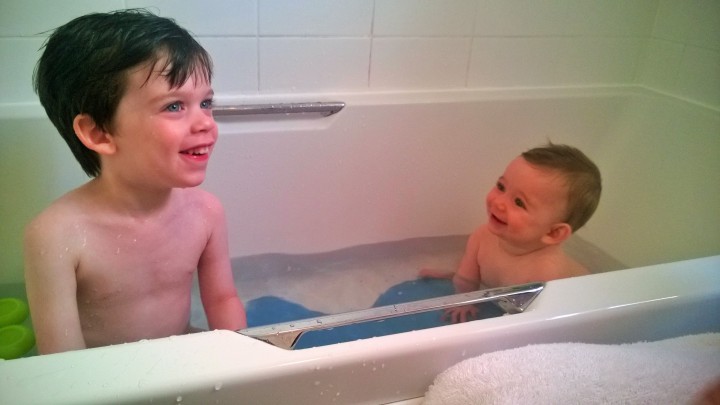 I am looking forward to lots more bathtime fun with the two of them over the next few years!
There's lots of other fun times now that LM is more and more engaging and is desperate to interact with her brother. Sometimes they play nicely and he will share his toys "Here you go" but other times he is less happy to share – which I think is pretty inevitable!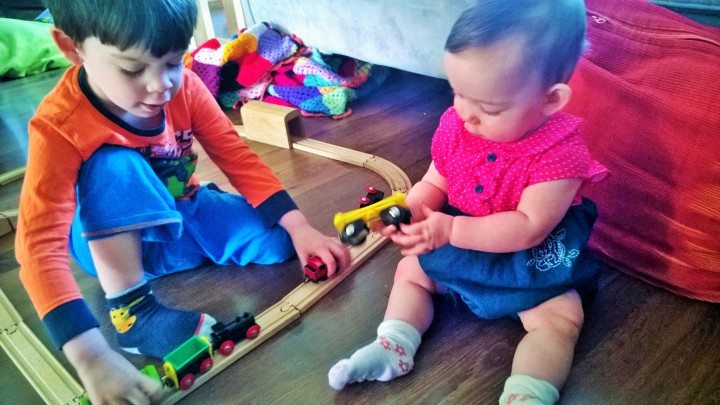 And just for silliness, I love this little sequence of photos. Sat together on the sofa, Monkey is trying to drink his milk but LM decides she wants it… as of course she wants whatever her big brother has. On this occasion he took it in good humour, but I am sure this will cause arguments in the future lol!
How have your siblings been getting on this month?