So we are at the end of the 10 weeks of #GetGoodSummer! What started off seeming like a long time has actually flown by, especially lately. I can;t believe we are at the end already. So, what have we achieved?
Goal 1 – Clearing out the baby room √
We did well with this one early on and managed to get it cleared out ready for decorating, which was goal no.2
Goal 2 – Decorating the baby room
I haven't ticked this one off sadly. We have done a lot of the decorating but it sadly isn't finished yet, as I had hoped it would have been by now. The blind we bought and started to fit, turned out to be bent in the middle so we are currently waiting for a replacement to be sent out. We have got the furtniture out of the loft but haven't yet managed to build it. We don't want to put the wall stickers on the wall until we have got the furniture in place as we aren't 100% sure where we want them to go until then. But we have made great progress and I am sure it will be ready in a couple of weeks time (hopefully!).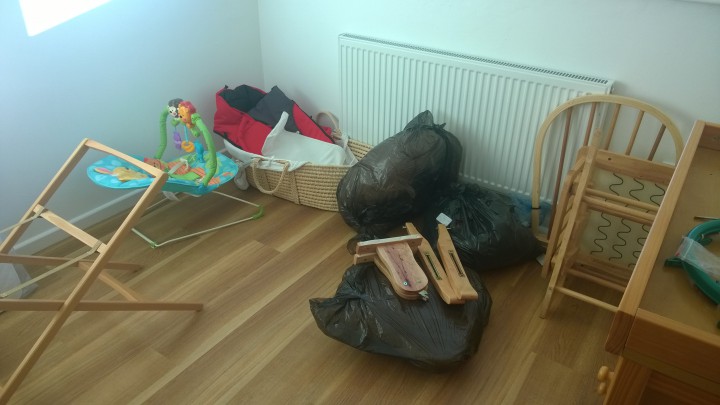 Goal 3 – Sorting out the lease on my flat.
This is the big failure really as we are yet to sort it out and it is really irritating me as I know we need to do it and need to have got somewhere by the time baby comes, otherwise it just won't happen and could end up costing us even more money 🙁
Goal 4 – Catching up with family and friends √
A very fun goal this one and one that was really easy to fulfill. I didn't manage to catch up with everyone I had hoped to over the summer, as pregnancy and SPD put a stop to a couple of planned outings, but we still managed to do really well and had some lovely fun with friends :).
Goal 5 – Getting Organised √
There is still more I would like to do with this one but we have done a lot and really does getting organised ever end? As soon as the furniture has been built for the baby room I can start organising the baby clothes and then I will be happy. We got them out of the loft at the weekend and its incredible looking at all of the teeny newborn clothes. Hard to believe Monkey ever fit into any of these gorgeous miniscule little clothes!
Overall I am pleased with what we have achieved and I think #GetGoodSummer has really helped motivate us to get things done. If it has taken us this long even with the help of #GetGoodSummer I dread to think how little we may have achieved without that added motivation! A big Thank You to Claire at Clarina's Contemplations for hosting this fab linky over the summer!
How have you got on with all of your goals?