Wow hasn't it been a hot one this week? My social media feeds have been full of sunny scenes; blue skies, paddling pools, ice creams and lots of smiles. There has also been plenty of moaning about the heat which amuses me given that a week ago many of us were moaning about our lack of summer. But hey, we're British and moaning about the weather is just what we do. Plus it has been seriously hot!
So what else to do than to try and find ways of keeping cool. Fans in bedrooms, ice on temples, ice lollies, oh and of course playing with water in the garden. I love our garden, we've put in a tonne of effort to get to this point and now it just such a lovely place to be. I also really love our gazebo as it provides us with some much needed shade on these hot hot days. Because pictures speak louder than words,  instead of rambling on, I will show you how much fun we've been having outside this week.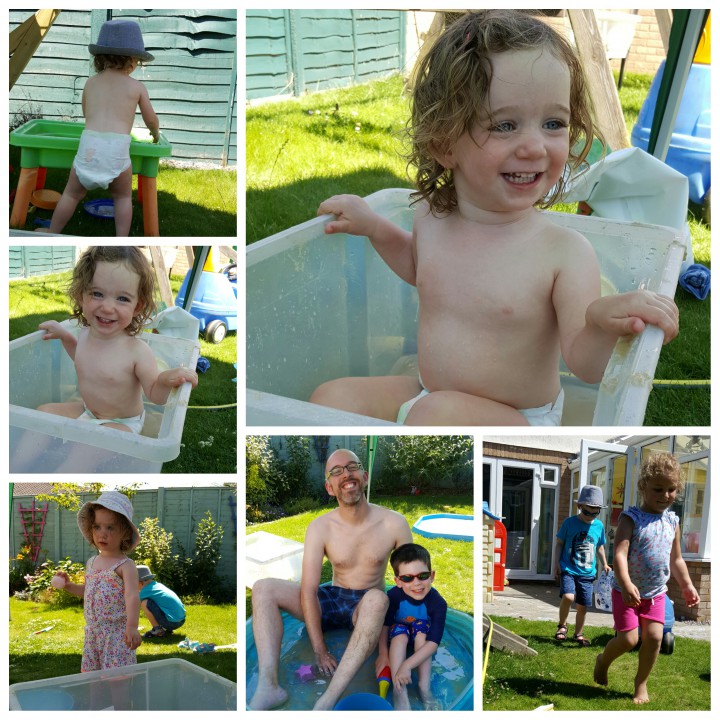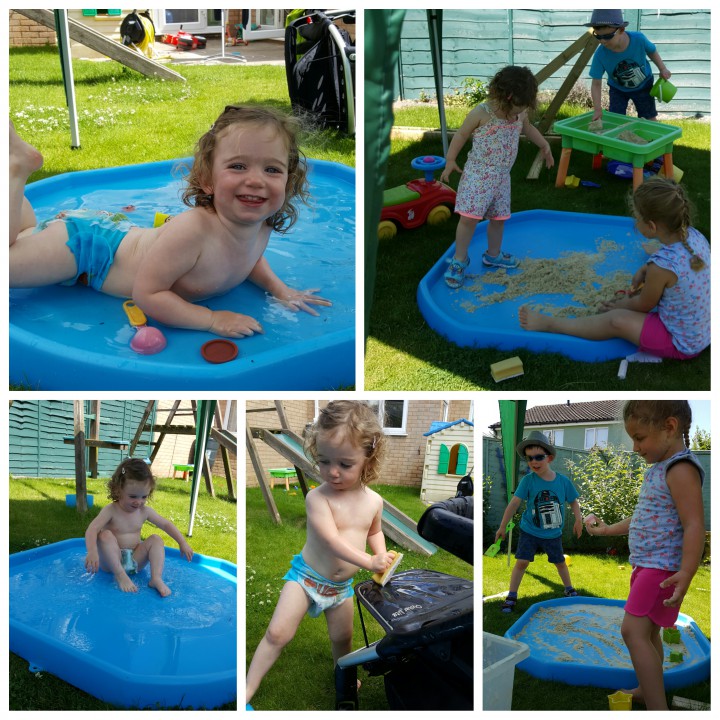 So at the end of a summers day this is what my garden should like. Covered in abandoned toys, with sand and water everywhere. Miscellaneous items of clothing and towels strewn across chairs to dry and just general detritus left about. Evidence of a lot of fun had outside, and evidence that I have enjoyed it as much as my kids have rather than constantly cleaning up after them.
Are you enjoying our little heatwave?