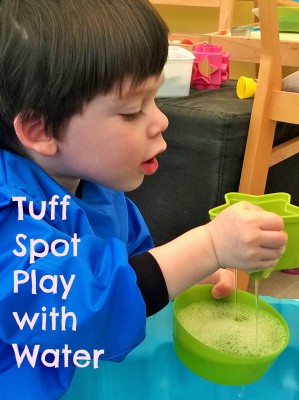 Much as I love doing more structured activities with Monkey, to make cards, or pictures or baking, some of my favourite activities are a lot more free play based. Activities I can set up pretty simply and then leave him to it. Watching where his imagination takes me always cracks me up and it's also great to literally watch him learning as he plays.
Since LM was born and with all of the illness we have struggled with this year, I have gotten a bit lazy with regards to setting up activities, mainly out of fear. Fear of the mess I have to clean up. Fear of how stressed I am going to get dealing with him and the baby at the same time. I have pulled myself together a little though and one day decided to get a job done that has needed to be done for ages, and involve Monkey in a bit of free play at the same time.
The Job? Throwing away the cloud dough from the last time we played with it and washing all the toys that have been sat in it all winter! So I filled a huge tub with soapy water, donned Monkey in his all over waterproof garb (he really doesn't like being in wet clothes) and asked him to help me clean the toys.To start with he wasn't hugely enthused and really wanted to play with the cloud dough – but I quickly got rid as I didn't like to think of the germs that have been ruminating in there over the months since we last played with it! he didn't want to wash up (in typical contrary toddler style) until I was doing it and then it was "I can do it, I can do it!" at which point I stepped back and left him to it.
Well he had a great time. He did a bit of cleaning of the actual toys, but for the most part he was playing and learning. He especially enjoyed rediscovering some of the toys that had been hidden away in there all these months!
He spent some time scooping water out using his spade..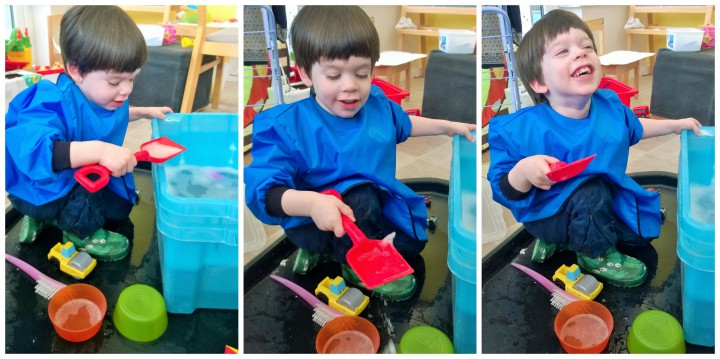 Learning about the water pouring through the holes in the bottom of his stars…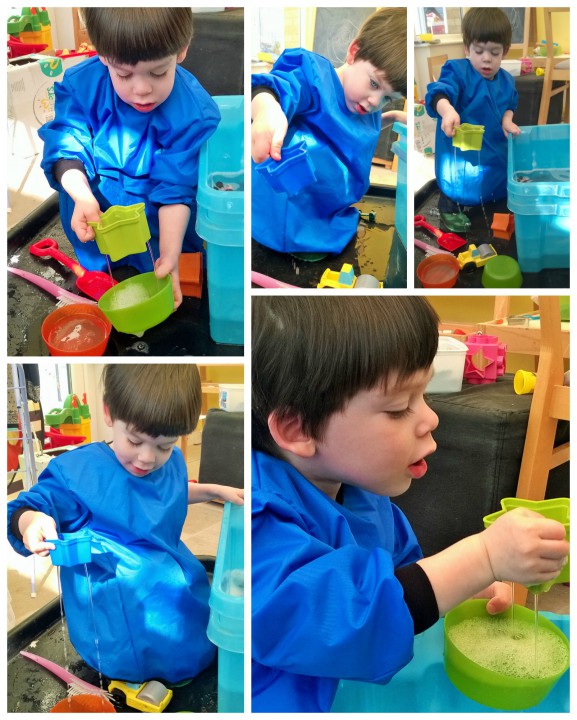 Then because the tuff spot soon filled with water he did some splashing and then his Ajay too (from Postman Pat) was made to clean up the splashes.

I didn't want to spoil his fun but I also didn't particularly want a completely soaked conservatory, so as the sun had come out outside we moved out there where he could splash away to his heart's content.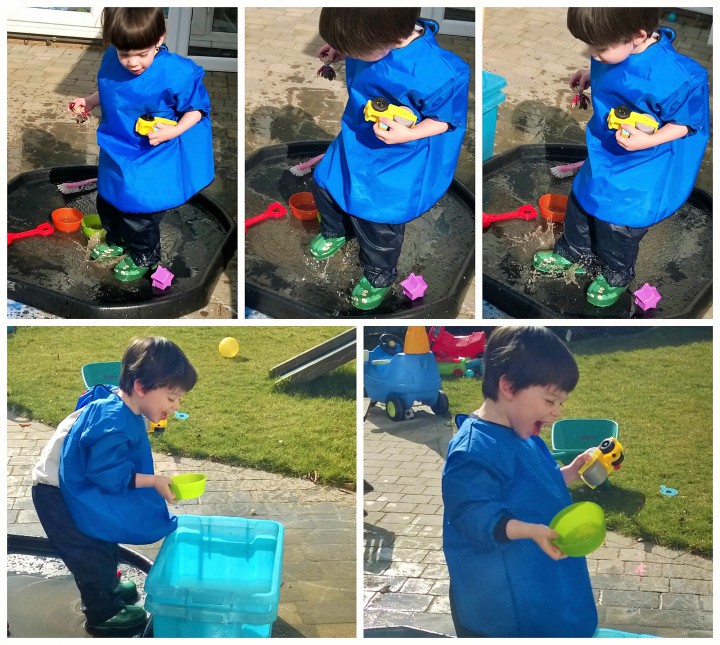 I decided he didn't really need the Tuff Spot anymore as there was water everywhere (and because I was worried what all that jumping would do to the Tuff Spot) but he had even more fun outside, pouring water everywhere, and even down the slide.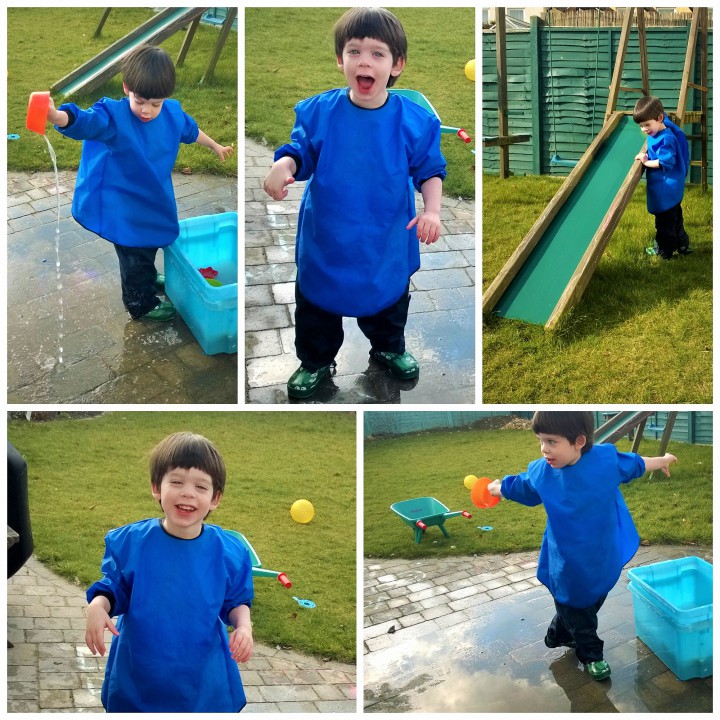 I took so many photos of him as he was having so much fun, and to be honest LM was so content watching him the whole time that it was a really stress free playtime and such a happy few hours all round with minimal clean up afterwards too. Great fun play. Doing this kind of thing is one of the things I love most about being a SAHM and I need to be less afraid of what could go wrong and thing about how fun it could be instead.