Whenever we go on a long car journey we generally try and find somewhere to stop off along the way for a run around and have a bit of lunch. On our journey down south for our Dorset holiday we looked at a few places around halfway and settled on Basildon Park near Reading – partly because it was a filming location for Downton Abbey (we very much enjoy the show), also because we have National Trust membership and it looked like it had some lovely grounds for Monkey to have a run around.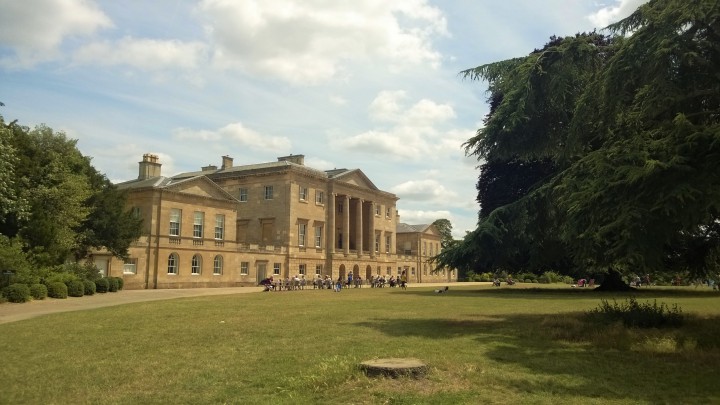 The house didn't disappoint, though smaller than some (which, obviously, doesn't make it small) it was still very grand and had some gorgeous rooms. We rarely go round inside but couldn't resist seeing the rooms Downton was filmed in and were allowed to take some piccies.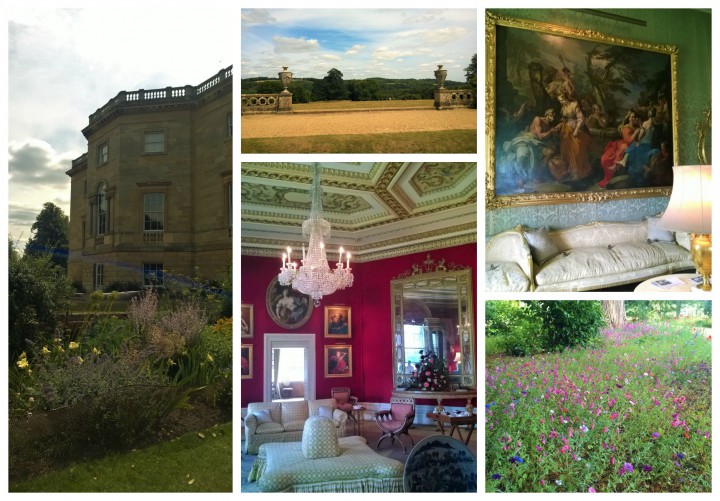 The grounds were very lovely too and what made it really perfect was the fact that they have fantastic ball runs dotted around the grounds. Upon entry you pay a couple of pounds for a tennis ball and put your name on it. Then as you go exploring you come across various different ball runs throughout the park, which really are great fun.
The first was in the woods on the way up to the house. It is worth noting that there is a fairly steep walk up to the house from the car park which included a few steps that we carried the pushchair up.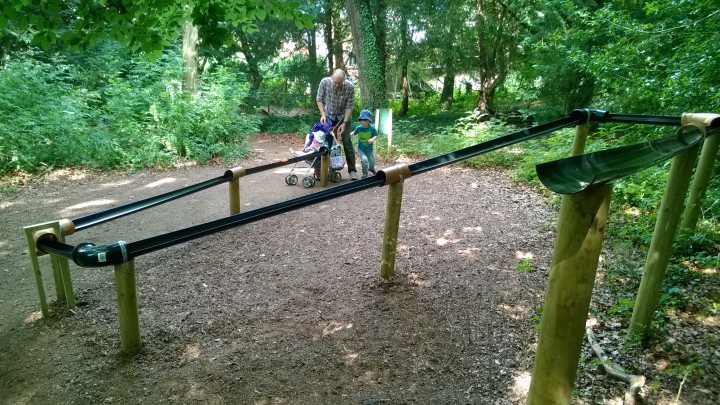 Then there are various in the grounds, I loved these ones made out of big old logs and tree trunks – as did Monkey! He had great fun running backwards and forwards and putting the balls down holes and working out where they would come out.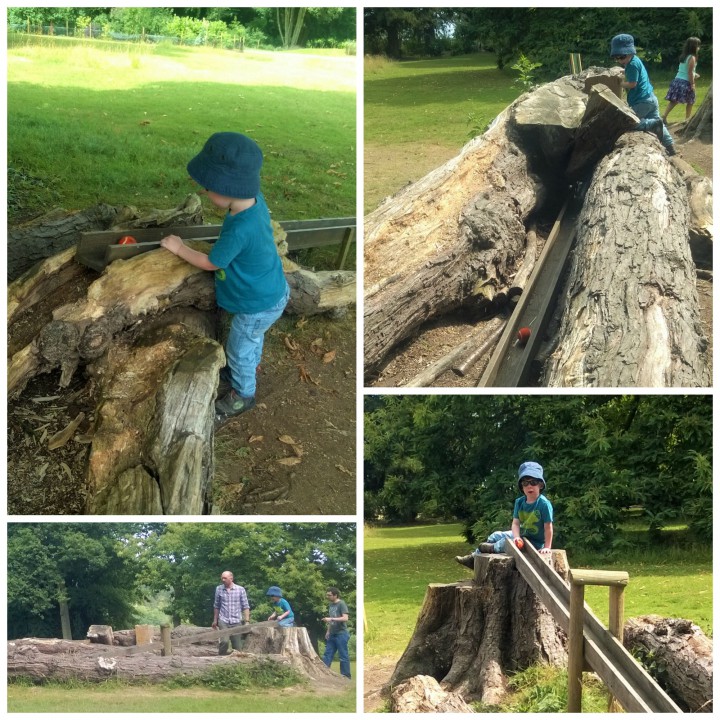 This big long one was brilliant too and Monkey had so much fun chasing his ball down and trying to catch it at the end. He managed a spectacular fall at one point though, literally going down head first (:() thankfully he was fine though and carried on running after a brief cuddle from Daddy!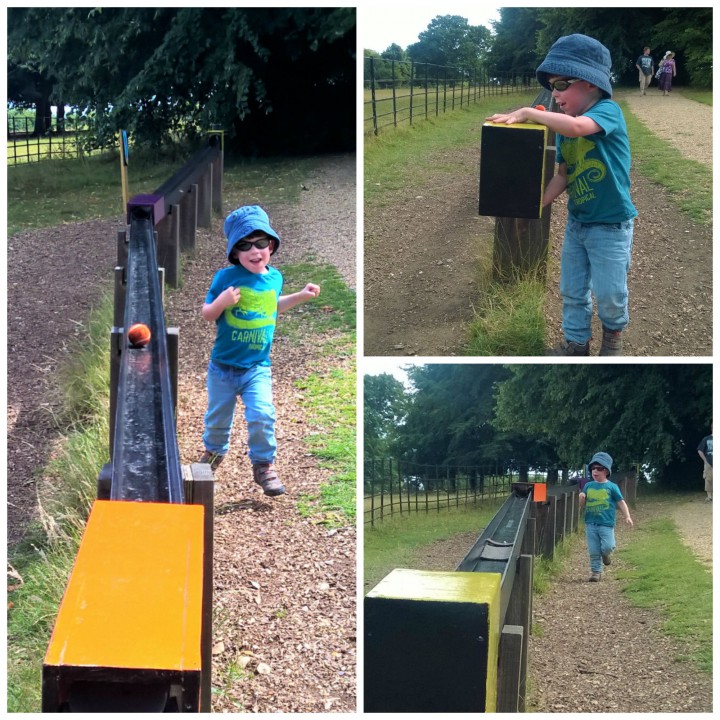 There was also a great ball run which was perfect for older kids which had various bits and bobs so they could assemble it themselves. A bunch of kids were having great fun with it and had made a fantastic ball run which Monkey loved testing out – and once again, chasing his ball down to see which way it would go!

For her part LM enjoyed having a wander and watching her brother running about like a loony 🙂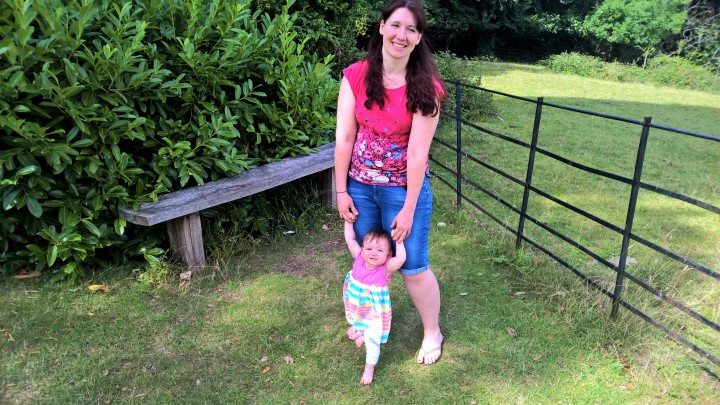 It was the perfect little stop off on our journey and Monkey had so much fun that I actually wsh we lived nearer so we could revisit the ball run which will be there all summer. It is definitely worth a visit if you live nearby!