I've always loved watching the relationship between my siblings grow and develop and it's lovely to look at how much their relationship changes month by month. 
They play together a lot more now, which brings with it a lot more bickering. I was away a couple of days this week visiting my very poorly aunt (I may share more about that one day if I have the strength) and when I called hubs at one point, the first thing I heard was Monkey yelling "LM no! Don't do that!" haha. A good reminder that life goes on. Anyway, LM loves to try and boss her brother around and he's very sweet so sometimes he concedes, but actually it is making him stand up for himself by saying no, which is good for him. It's funny how they learn so much from each other, it's not a one way street and I really love that.
There's a lot going on at the moment so I'm keeping this short and sweet, and here are a few photos of my little pair, just going about their lives, together.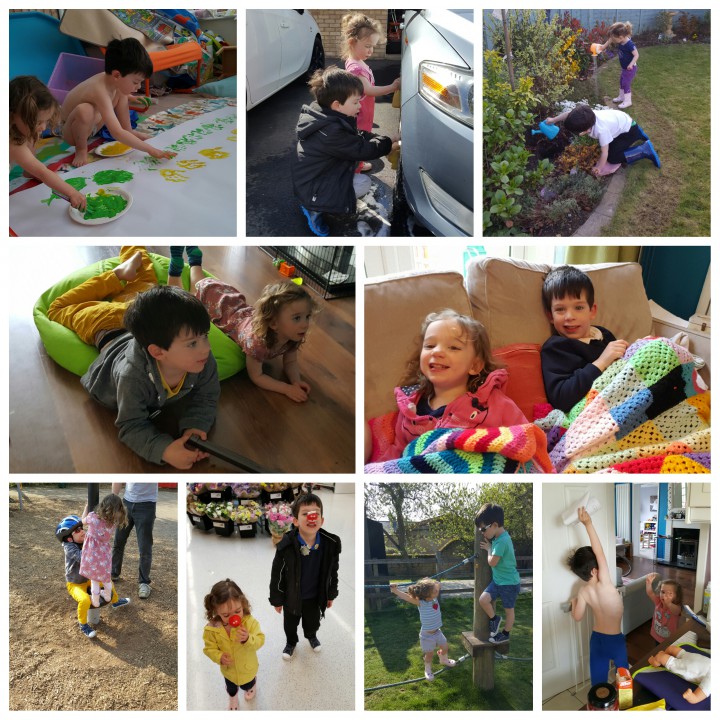 Plus I love this one that Hubs took while I was away..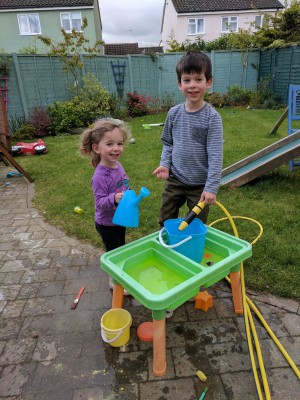 And this one really sums up their relationship I think. A very put upon little Monkey being squished by a cheeky sister who loves nothing more than trying to wind him up! (Excuse the mess of our house lol!)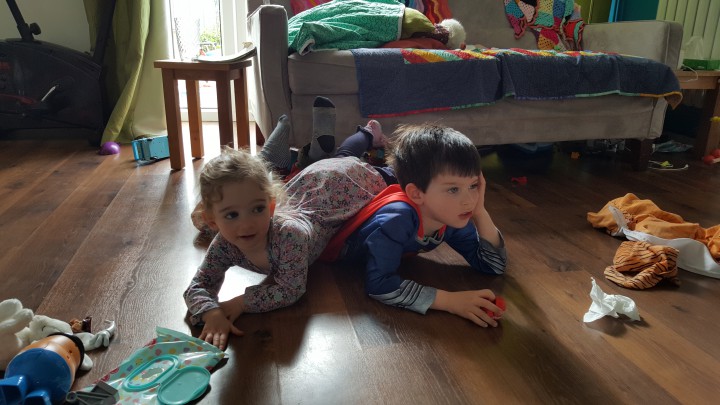 So there we have it, our little siblings in the last month. They do love each other though and love a good snuggle too.