I love the relationship between my little two. It's everything a sibling relationship should be, in my mind. They have so much fun playing together, they mess with each other, wind each other up, drive each other crazy and love each other fiercely.
The big change this month though is how protective our Monkey has gotten over his little sister. Such a good big brother but I do wish he would worry less sometimes, as that's our job. She's at an age where she falls over a lot and seems to have constantly grazed knees, this doesn't bother her for more than a few seconds each time, but he hates seeing her get hurt and constantly tries to prevent it. "don't run! Mummy stop her running. Mummy you have to carry her so she doesn't fall over!" He's also her little defender "Mummy, you took that away from LM and that's not fair!" Never mind the fact that she just whacked me with it or threw it!
LM is talking a bit more now (I will write a separate post about this) and Monkey loves it. He can't wait for her talk and gets so excited and proud of her when she says something. He has also started initiating little conversations with her.
Monkey: "Ooh look LM I've got longer legs than you"
Me: "Yes you do have longer legs than LM"
Monkey: "Excuse me, I was talking to LM"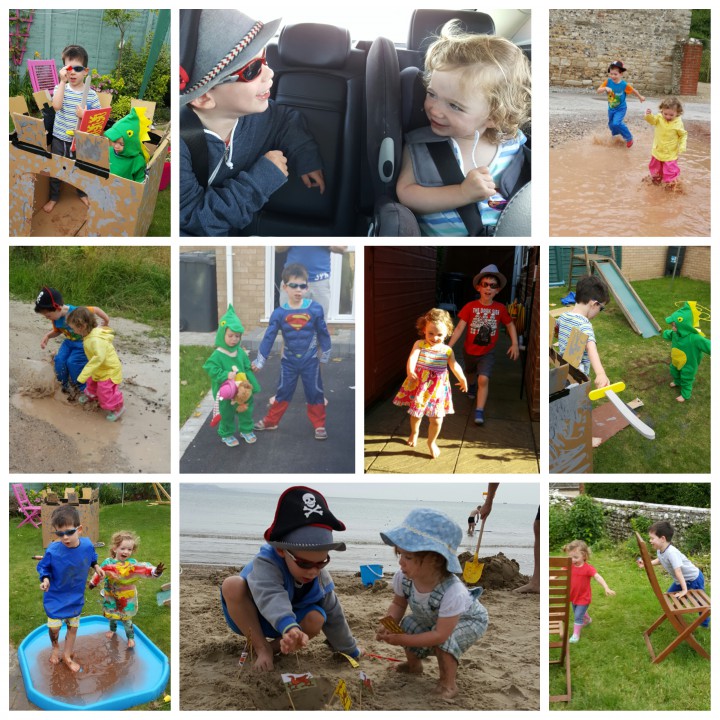 They have so much fun together and I adore hearing the giggles as they play, and looking to see what they are up to and seeing their grins. But it also makes me chuckle when they wind each other up as actually for the most part they both find it funny when they do it to each other. But of course Monkey can annoy her by going too far, and vice versa.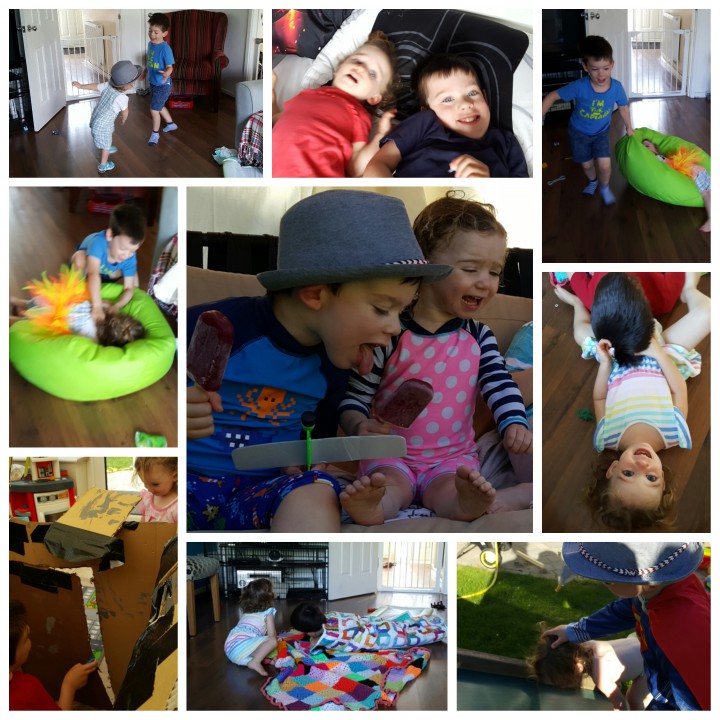 Still, all part of the sibling fun eh? We are actually very fortunate with how well they get on though,and they sre cute with each other far far more than anything else. We shall see how that changes as they grow and when she can answer him back haha.