Some mornings it is completely bonkers in our house. So bonkers that I feel like if I don't get myself and the children outside immediately then I will completely lose my sanity. Ever feel like that?
Wednesday was one of those mornings and thankfully it did not coincide with a torrential downpour type of morning. So by 9am (it was a no playgroup day) the kids and I were wrapped up warm and out on a walk in the cold foggy morning. And you know what, it was mainly lovely.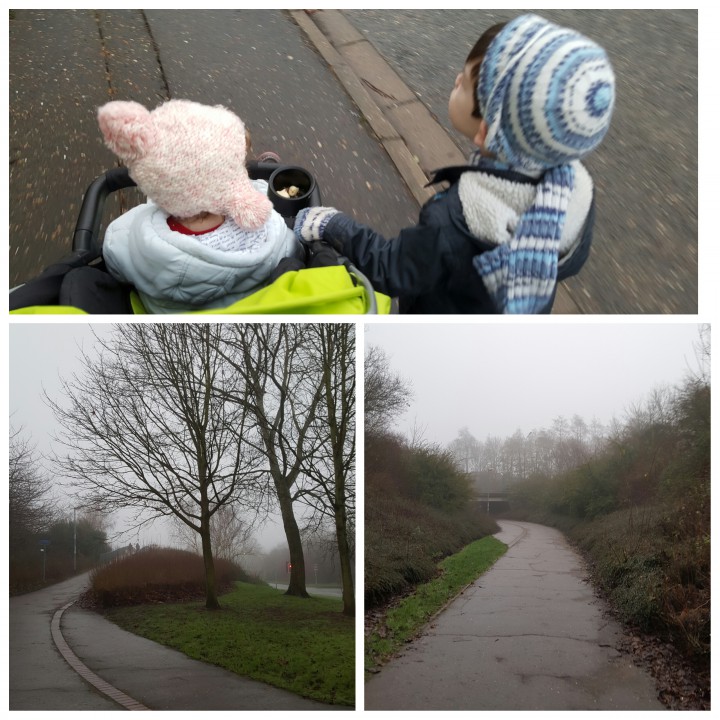 LM was being really grizzly but she loves getting out (often presenting me with shoes and coats when to illustrate her point) and Monkey jumped at the chance to go out too. He said he wanted to find conkers. I did point out that it's not really the time of year for conkers but said we could go to a good conker spot and see what we could find.
It wasn't too far away and when we got there I let LM out of the buggy for a wander while Monkey and I searched. We found lots of conker shells and half a conker that had been half-eaten presumably by squirrels. No pictures of it though as at this point I wasn't planning a blog post (bad blogger). Then Monkey found a stick who he decided was "stick man" of course. The kids were very cute wandering round and exploring and it was lovely.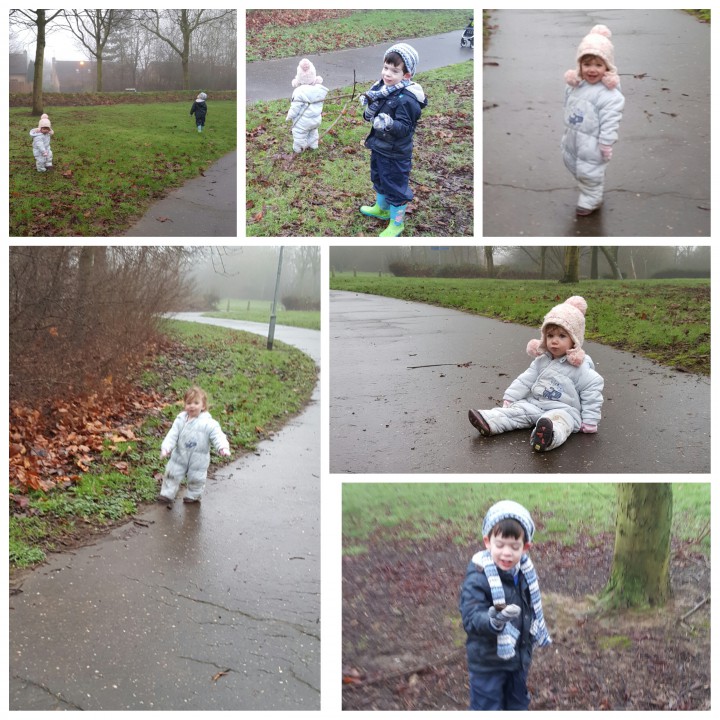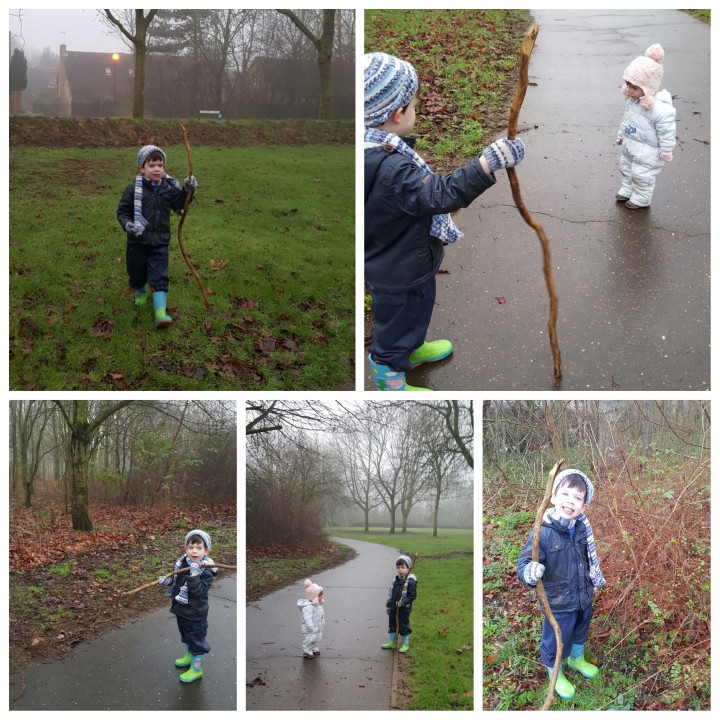 Then LM got grizzly (I did say it was mainly lovely) so it was back in the buggy and on we went. I decided to continue the nature hunt theme though and Monkey and I looked at all the different colour berries and were talking about why the trees were bare etc. It was lovely and LM was enjoying looking at the berries and bits too.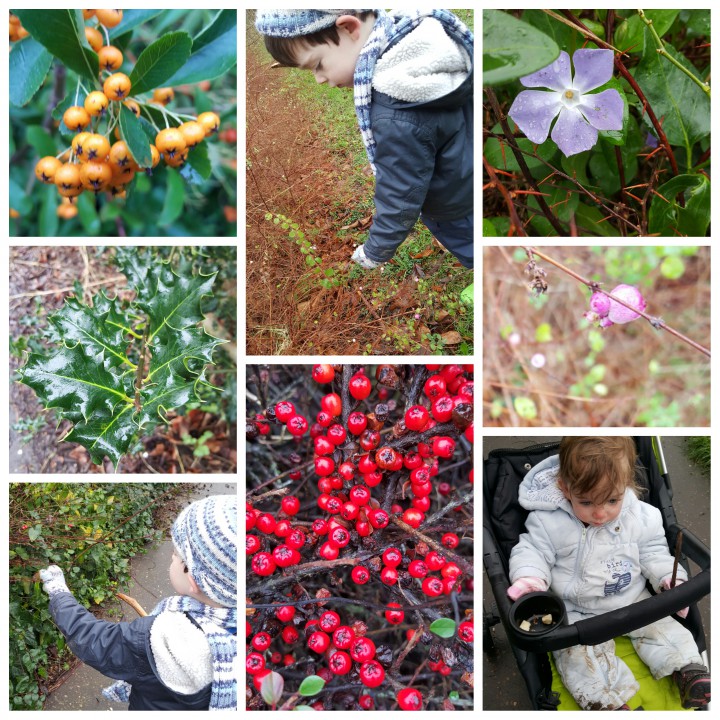 There was the obligatory bit of hide and seek (Monkey loves hiding…. All the time) and LM got out a couple of times too to explore the bushes etc.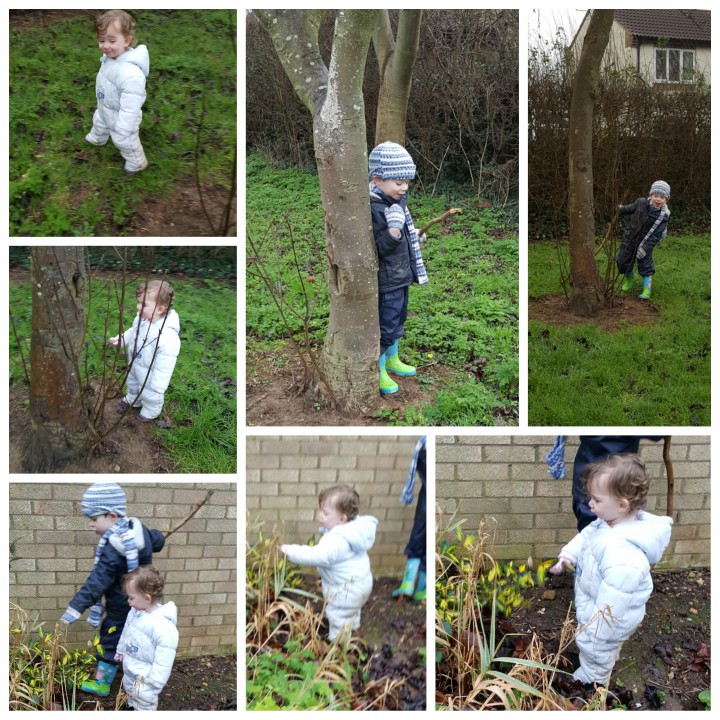 It was freezing but lovely and just nice to get out and escape the insanity that being indoors a lot can result in at this time of year!