Wasn't the weather last weekend just stunning? A bit of sunshine can work wonders and I think almost all of us were out there in some form to make the most of us weren't we? We had already arranged to meet friends at Fineshade Woods, which is a forestry commission forest near to where we live, and were quite pleased to be able to go there in the sunshine as we've only ever been on rainy or cold days before!
The biggest difference was obviously how busy it was, still we were there early enough that we managed to park and met our friends. First up was a little play on the fab play area near the visitors centre.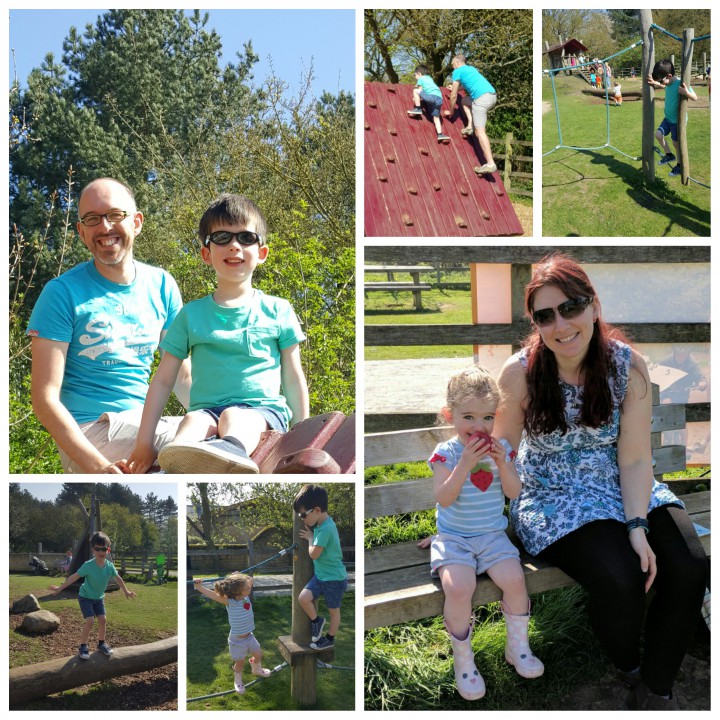 Then we headed off onto their newest trail, the Gruffalo trail! They had a Gruffalo trail here previously which ended with a sculpture, but I knew this one was all about the latest app, the Gruffalo Spotter, so I had downloaded it prior to arrival. We headed off down the trail and could immediately see the difference a sunny Sunday made, as it was busy! The kids loved spotting all the signs along the way even though we sometimes had to wait a bit to get close to some of them.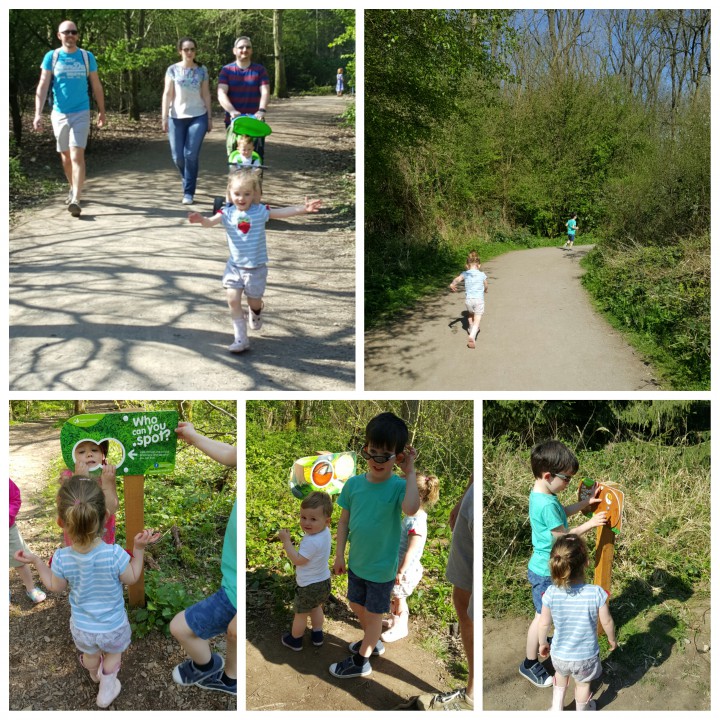 The app itself is based on an augmented reality. You scan some of the signs and then the characters from the book come to life on your device. It's kinda cool… But I'm not that convinced I have to admit. On a bright sunny day it was tricky to see the screen… And we only had phones rather than a tablet which I guess may be better.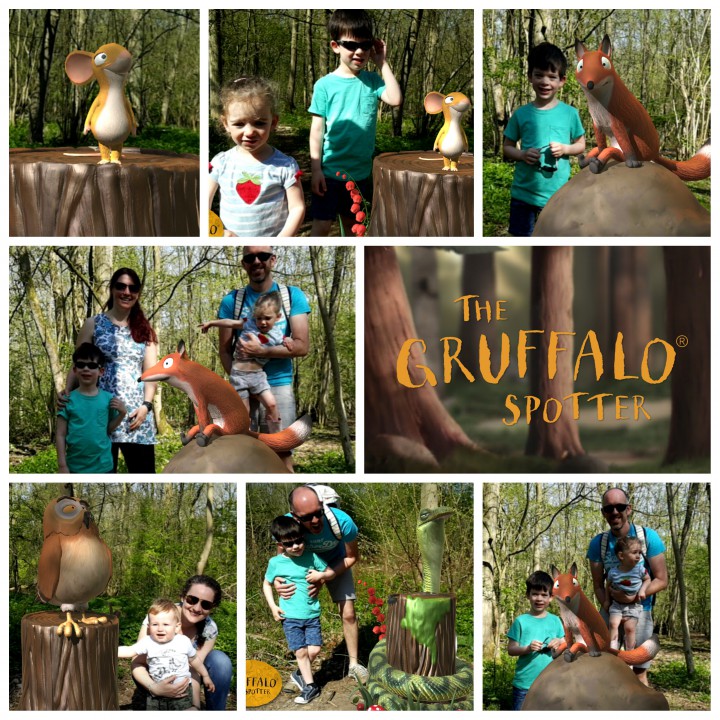 But for small children, I don't think they really got why things were on my screen but weren't really there. Trying to get them to pose for photos was tricky too as they were standing next to a sign and didn't really get why. Monkey grasped it a bit but LM didn't have a clue what was going on really! It didn't help that it was a busy day as sometimes we had to wait to get to one of the signs, which the little ones really didn't see the point of!
Then, the worst bit for us was that the final one, with the Gruffalo… Just didn't work. I tried a few times and restarted the app but just nothing. I don't think we were the only ones either so it was a shame. By that point the kids were pretty hungry anyway we easily distracted them and headed to the cafe.
I don't think the app and the downsides detracted from our enjoyment of the trail… But actually I don't think they enhanced it either. We all loved running around and playing in the woods and looking out for clues. The images we saw and pics we took gave us a bit of a giggle but I just think that actually for my kids at least, that they would have liked something tangible they could see, more than something on a screen. It also meant I was behind my screen a lot trying to get it to work, rather than being present and joining in the fun with them.
Like I say, we had a really lovely day. Catching up with great friends and having a fun outdoor adventure in lovely woods on a gorgeous day. I'm just not sure I'd bother with the app next time!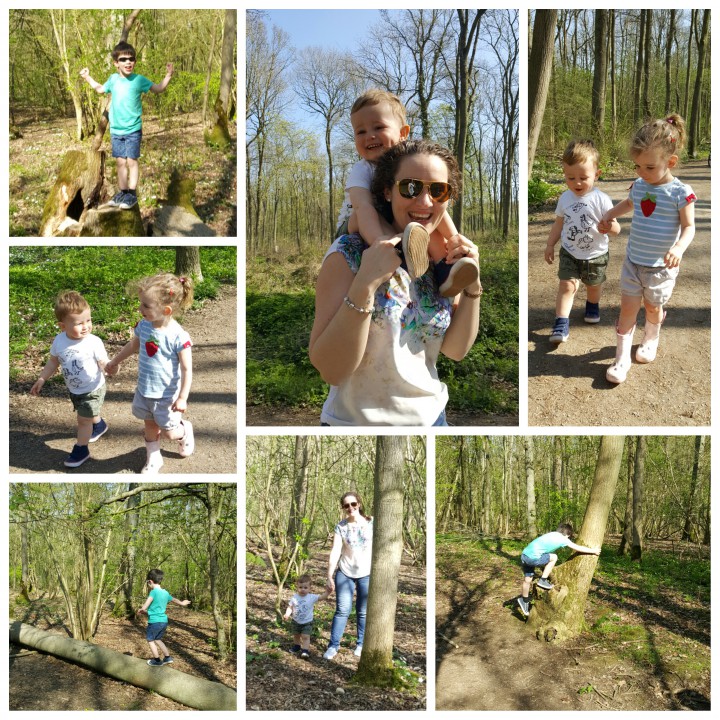 Have you tried the Gruffalo Spotter app? What did you think? Am I being overly negative about it or did you think the same?