I'm a bit late writing this post but a few weeks ago we met up with some lovely friends of ours, Sarah from Run, Jump, Scrap and family, at National Trust's Canon's Ashby. Living a fair distance from each other we often meet up somewhere like this in the middle, and I can't believe that the last time we went to Canon's Ashby was a little over a year ago! We've met up at other places since then but still hard to believe it was a year since the last time we were there, playing in the autumn leaves. We were particularly excited to meet up with them this time as it was to be the first time that we met the newest addition to their family, beautiful baby piglet.
We got there a little early, and it was absolutely freezing! Thankfully we were all wrapped up warm and while LM was fixated on seeing the chickens, Monkey and I ran around having a bit of a leaf fight,before we headed to the cafe for a hot chocolate while we waited for Sarah and Co.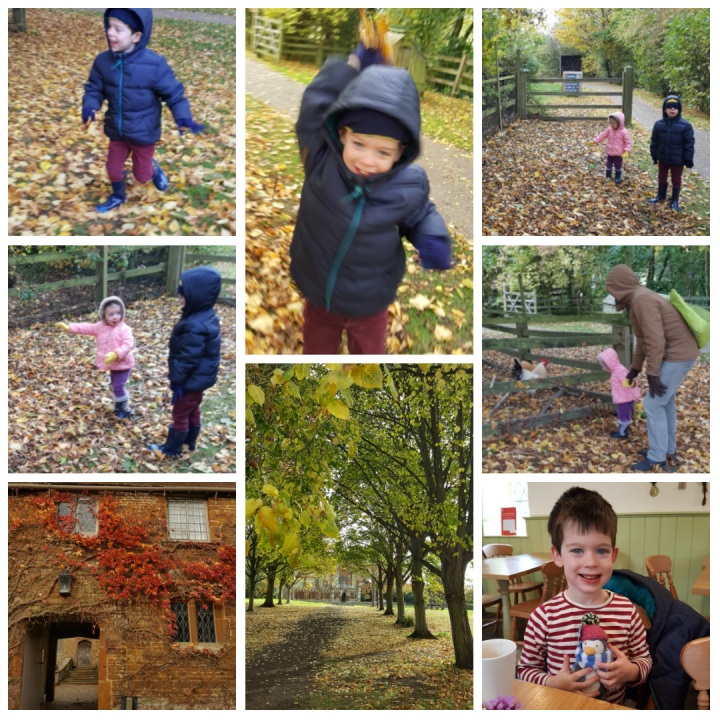 After warming up and having a little snack it was time to head out and explore the grounds, after the kids had a game of hide and seek with hubs that is!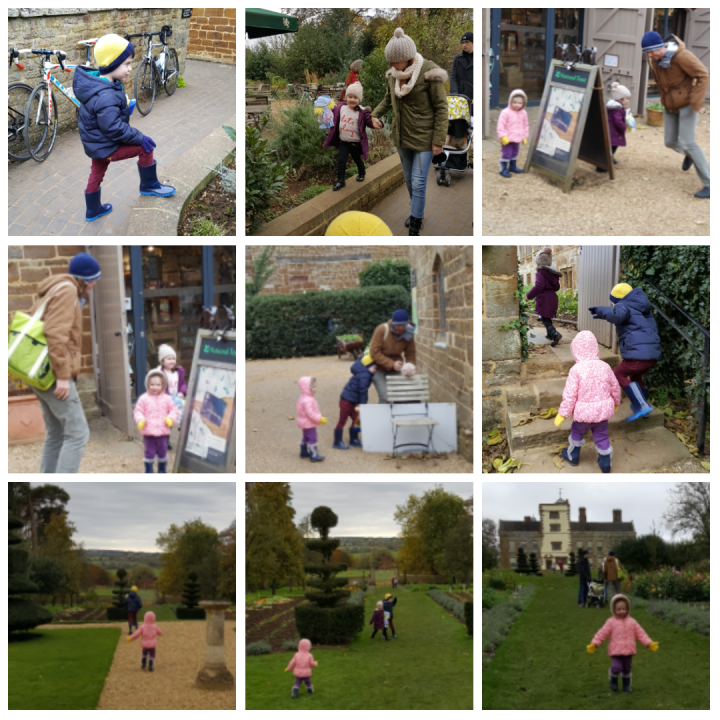 The gardens are great fun and the kids loved running about, though poor Gremlin took a tumble and twisted her ankle which stopped the fun a little.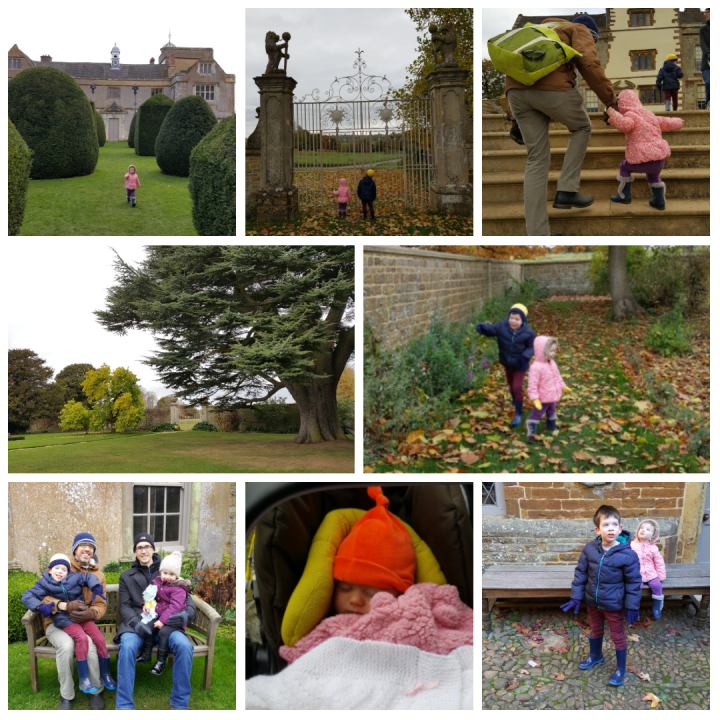 To warm up we headed into the house itself, and headed straight to the nursery which is set up with toys for the kids to play with. They had loads of fun in there and the gorgeous piglet woke up so we got to enjoy some cuddles with her.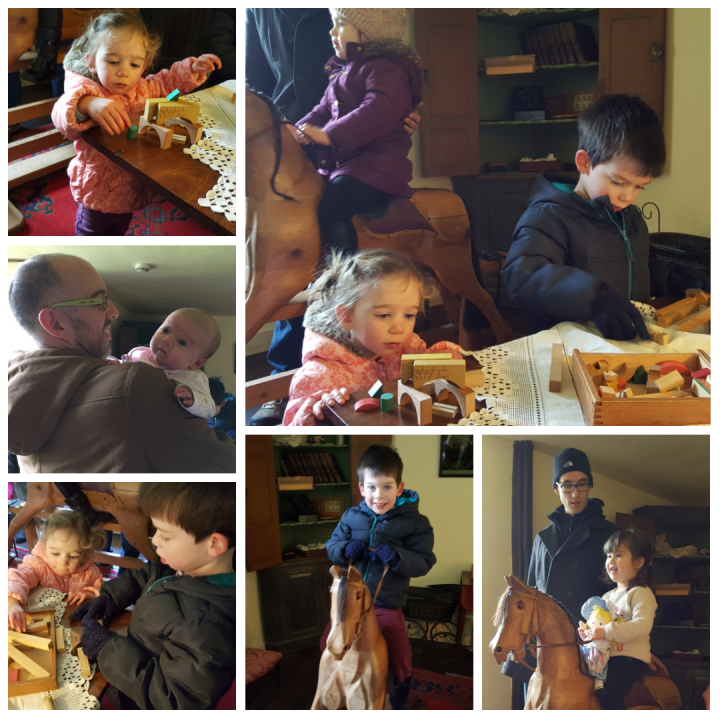 We headed for lunch not long after and after some yummy food headed back outside for a play, adults and kids alike haha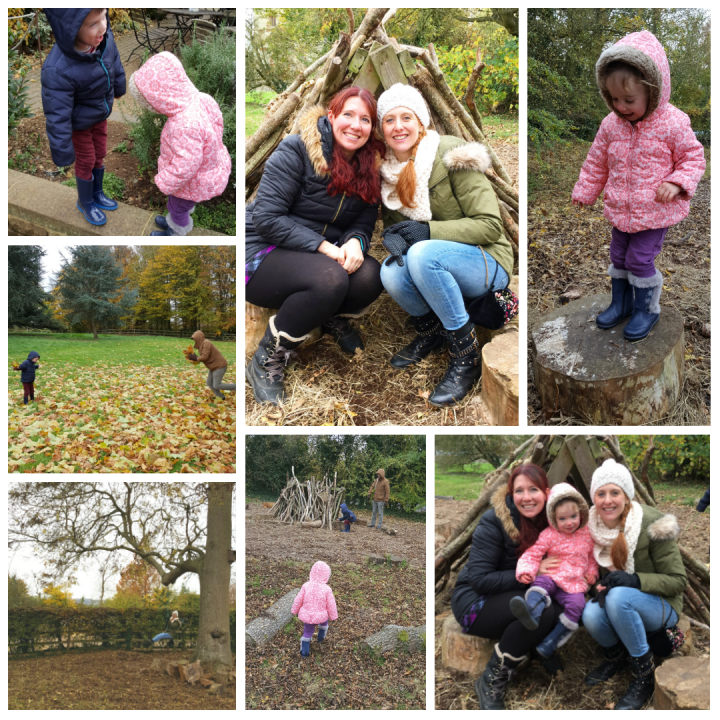 Then the rain started. We headed into the priory in the hope that it wouldn't last too long. The kids had a whale of  a time chasing each other round the pews and generally messing with each other while us grown ups got to have a good old natter.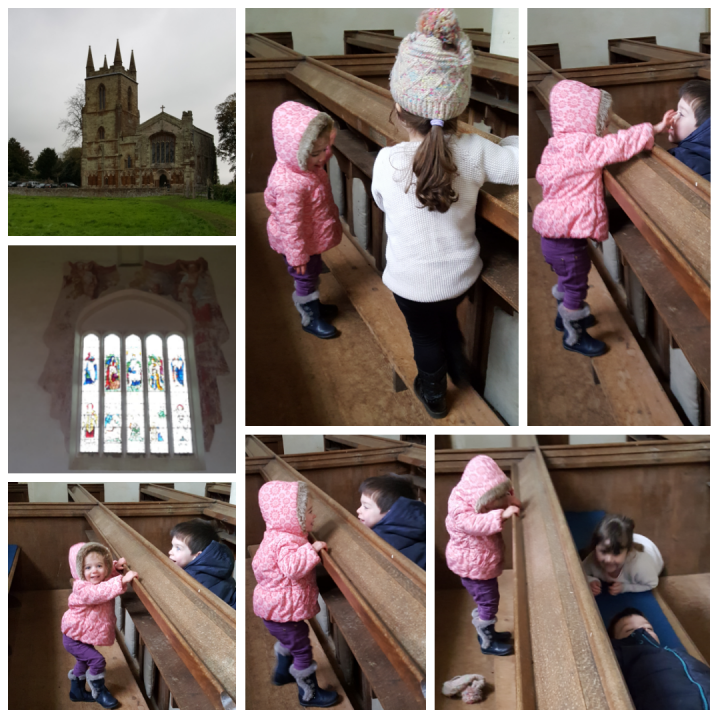 With the rain getting worse rather than better we decided it was time to call it a day. We had so much fun though as always and look forward to our next meet up 🙂