Last weekend we went out for the day to meet up with the very lovely Sarah from Run Jump Scrap and her family. Our husbands go back a long way and have been good friends since school. Sarah and I have met a few times over the years and went to each other's weddings but living so far away from each other there wasn't really a chance to get to know each other very well. Since she started blogging it has been great as I feel I know her so much better now and that we have a lot in common. We decided to meet up and with both being National Trust members chose Canons Ashby near Daventry as it is about an hour away from us both.
It wasn't the most beautiful of days, being a bit grey and damp but at least it wasn't raining and the autumn leaves brightened our day.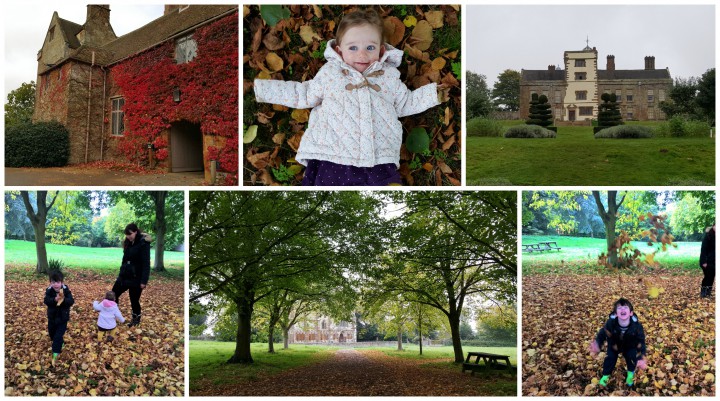 I always find National Trust places are great for kids and Canons Ashby didn't disappoint as they provided us with a treasure hunt checklist of things to find. We had a good run around the garden ticking things off the list and it was great as it gave the kids a purpose while we grown ups were catching up!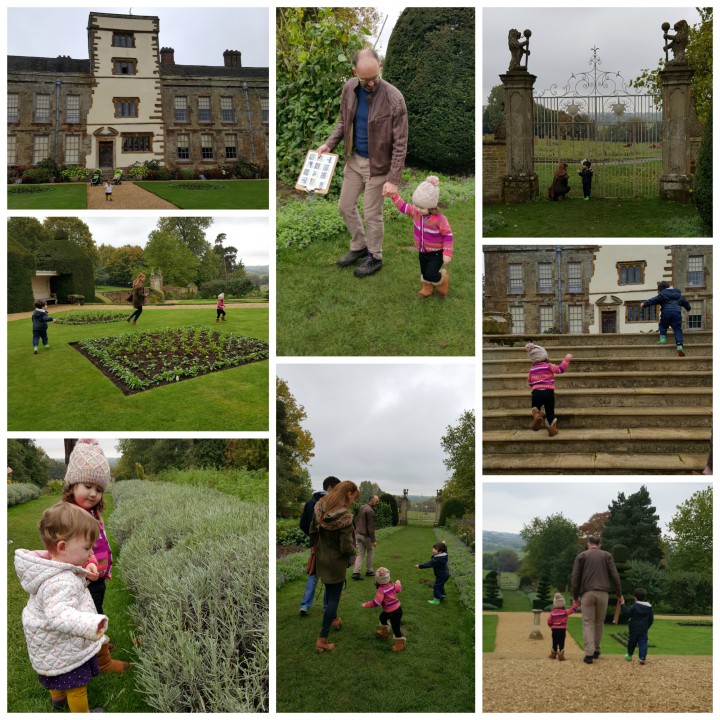 The gardens were lovely and surprisingly blooming despite the time of year, adding to the gorgeous autumn colours. They were tiered giving gorgeous views of the surrounding countryside.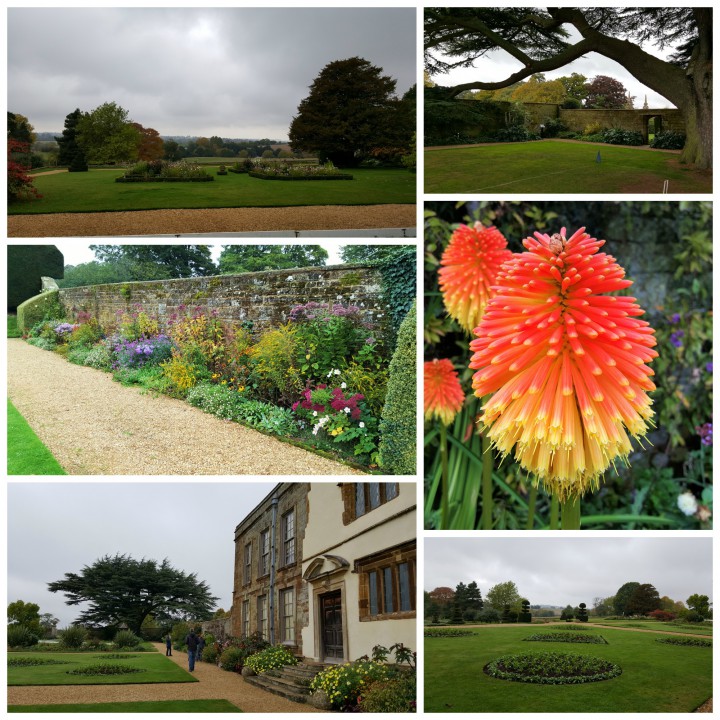 There was a croquet lawn which was the hit of the day, particularly with Monkey as it was a job to get him away from it! We grown ups had fun on there too of course!
The house itself was very grand though very dark, especially on such a dreary day. One of the favourite rooms was the playroom which had toys that the kids were allowed to play with. They all had great fun on the playhorse and Sarah's Gremlin loved playing with what we thought was a rather creepy doll – as it had lost its eyes!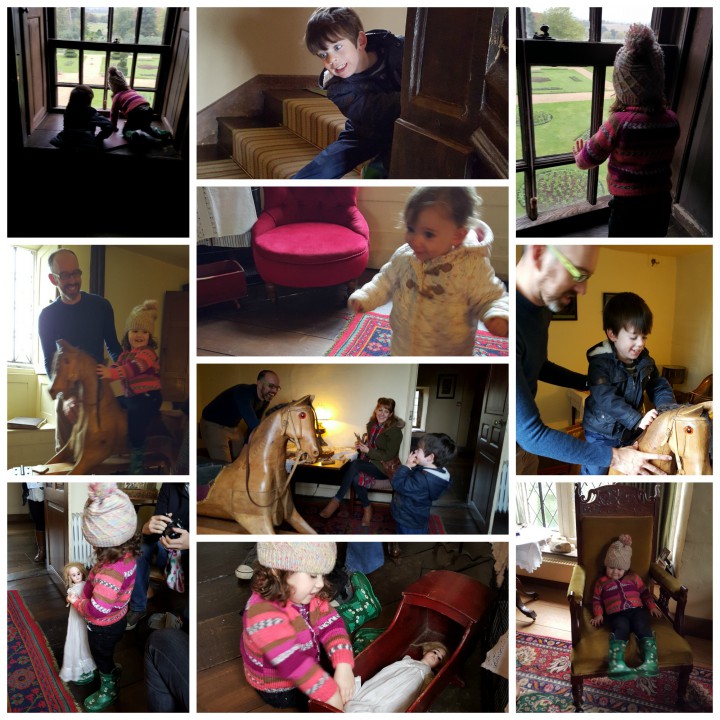 Monkey was chomping at the bit to get back to the croquet bless him and he played that some more with the daddies and Gremlin while Sarah and I caught up and I tried to stop LM from eating mud and stones! We eventually tempted Monkey away from the croquet with some running and hiding behind some fab bushes in the next garden. It's safe to say we all had a lot of fun running around hiding and chasing each other!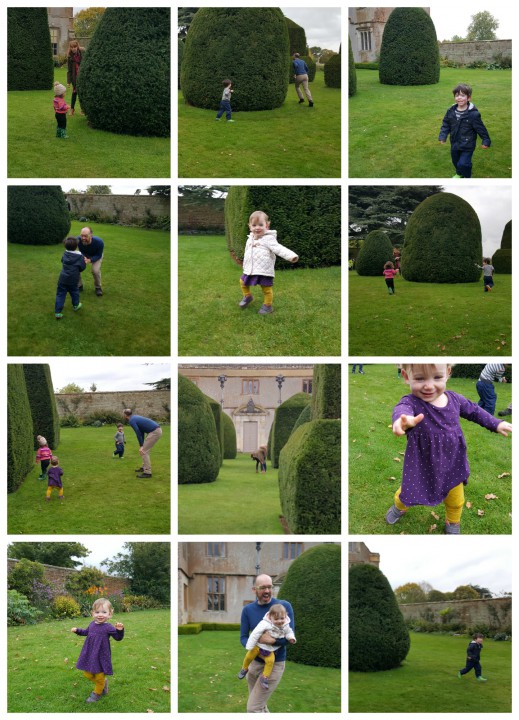 Then with tired out children it was time to head home but we all had a very lovely time and will be meeting up again soon.