Last weekend we were headed to the Peak  District to celebrate my aunt's 70th. As it is a fair old distance for the kids in the car we decided to do our usual and break the journey at a National Trust place along the way. We chose Sudbury Hall because I heard it had a great play area and also because we thought that the kids may enjoy the museum of childhood if the weather turned sour.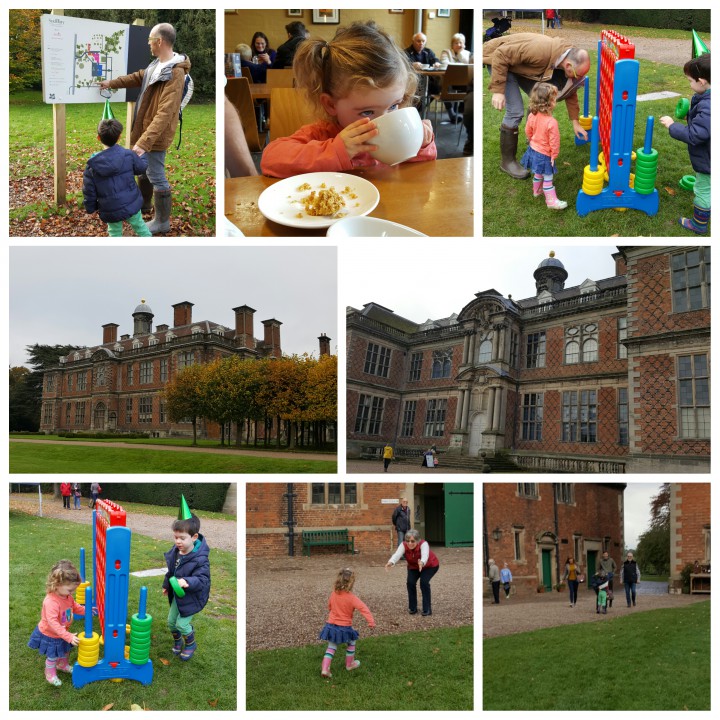 After a fairly slow journey we had some tea and cake as a pick me up then had a play with a giant connect 4 they had set up in the grounds while we waited for our other family members to join us. We initially planned to go straight into the Halloween trail but sadly when the family arrived the weather took a turn south so we headed in to the museum.
The museum is great fun and interactive with lots of fun things to play with. It's also lovely to see things I played with as a child, and my parents were very excited to see some of the things they played with too. Don't miss the examples of bedrooms through the decades that are on the ceiling of one of the downstairs rooms!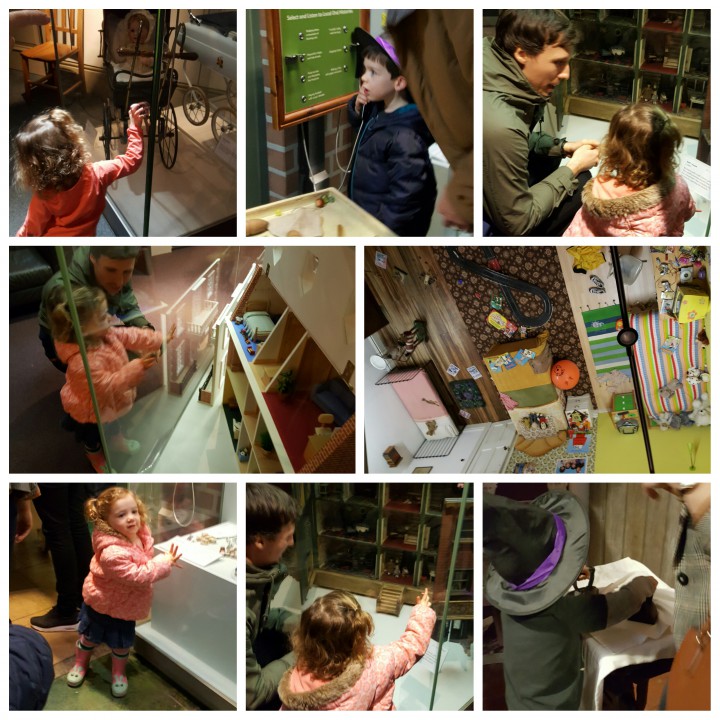 Unfortunately it turned out to be torture for LM. There were so many toys behind glass  that of course she couldn't play with, and while Monkey loved the interactive displays, nothing could get our lovely toddler over the fact that she was not allowed to play with the amazing dolls houses. Poor thing.
So with the rain paused for a moment we decided to head outside for an explore and to start the Halloween trail. I'd bought a couple of witch/wizard hats to add to the fun and uncle Marky joined in the hat fun with Monkey as LM wasn't too keen on hers! We had a good run around and a bit of an explore. Plus a bit of good old autumnal fun and a leaf fight with a cheeky nanny!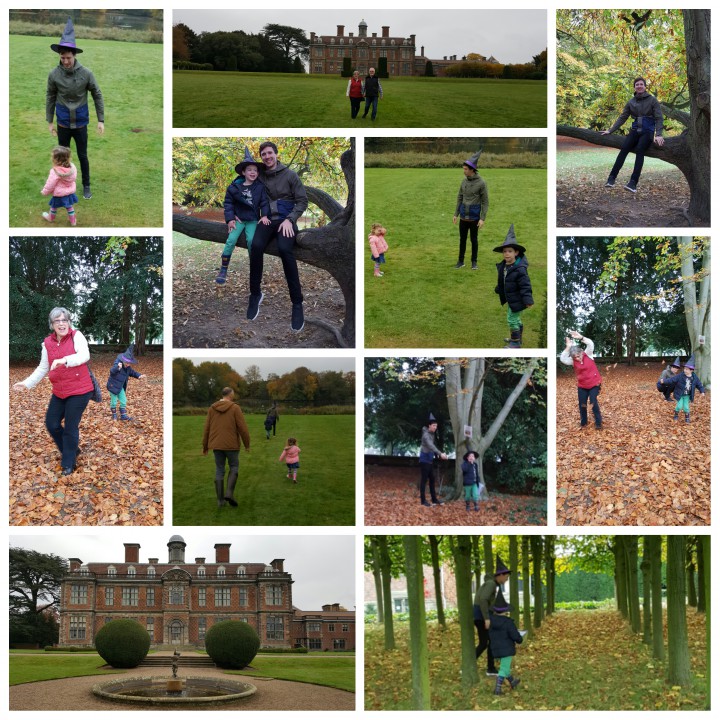 And even tried to get a group selfie, which went well apart from LM who was not in the mood!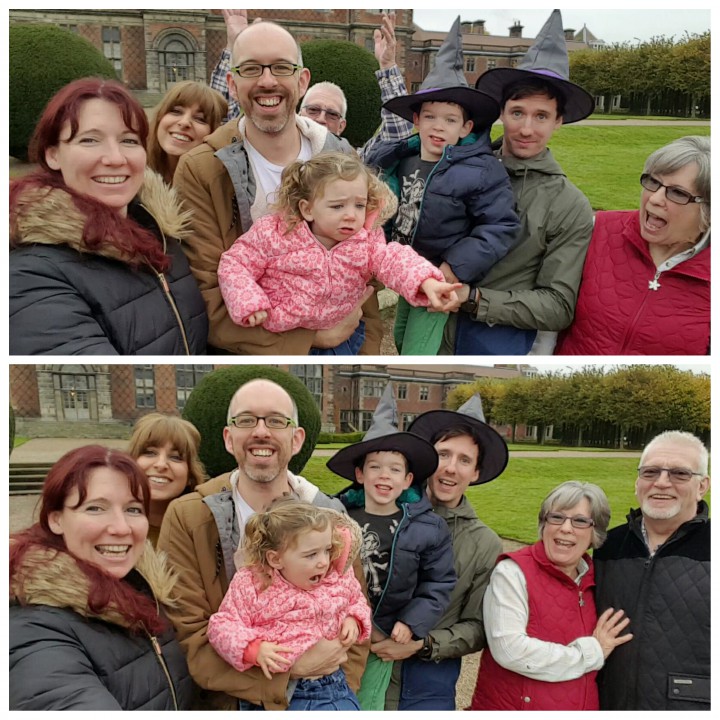 As you can probably tell LM was not at her beat and with a bit more rain coming we decided to go in to the cafe for some lunch. The cafe was crazy busy but we managed to get a table for all of us upstairs right by all the toys! There was a great selection and though it was seriously hot up there it really helped having so many toys to entertain the kids!
After lunch (and after the rain thankfully)  it was back outside to continue the trail and to check out the adventure play area. The grounds at Sudbury are stunning and the adventure play area was brilliant. Loads of fun for kids and adults haha.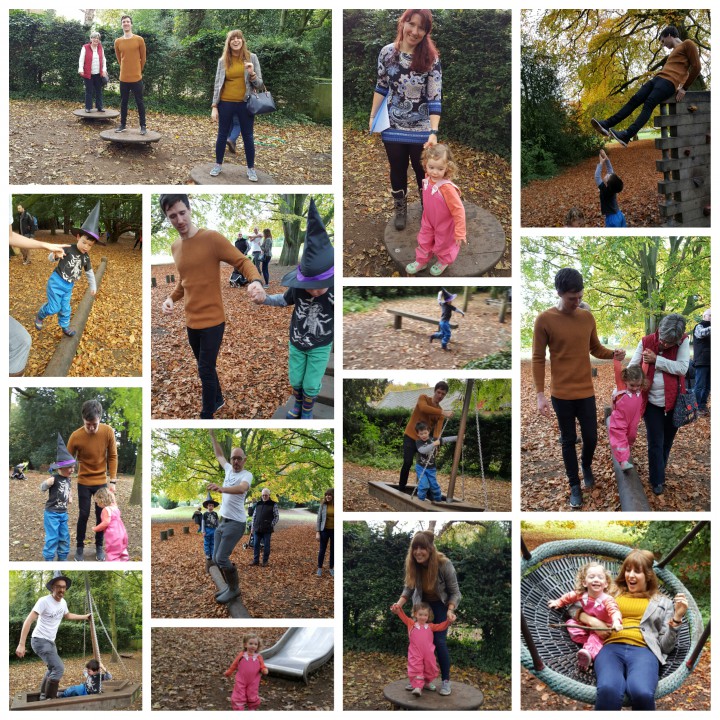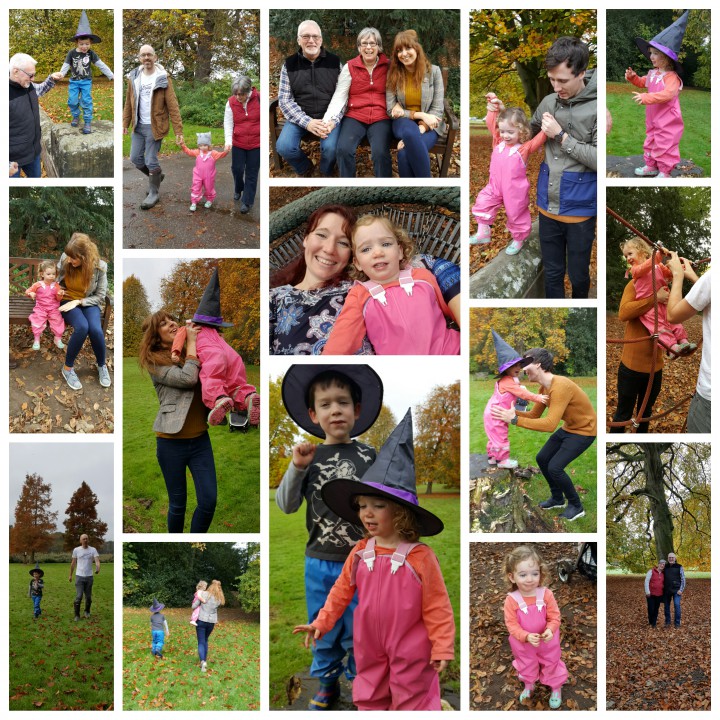 We had great fun at Sudbury Hall and we never even got into the house this time. We will definitely go back again next time we are in the area. . . .  Though probably when LM is a little older and can enjoy the museum a bit more!