It's Me and Mine time again, where I join in with the lovely Lucy at Dear Beautiful with her family photography project. Whereas last month I barely managed to capture a photo of us as a family, this month there are a few shots.
The first shots come from LM's 2nd Birthday last week. Always a good opportunity to have photos taken of us as a 4. The first is low quality and we are all sleepy as it was taken while opening presents on our bed. Just capturing a happy moment together.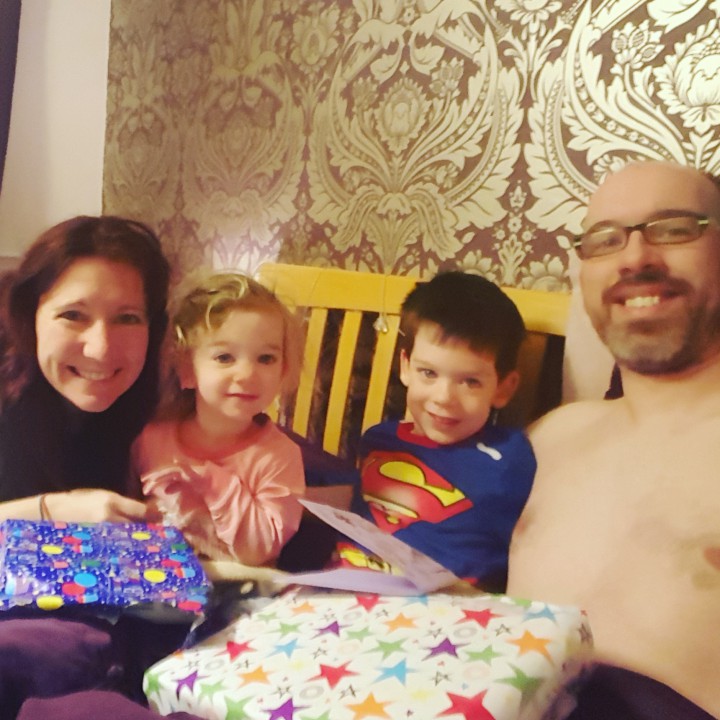 The next was taken later that day at her birthday party. We now have a lot of shots of the 4 of us sat on our blue snuggle chair and it is nice to see how we've all changed between shots.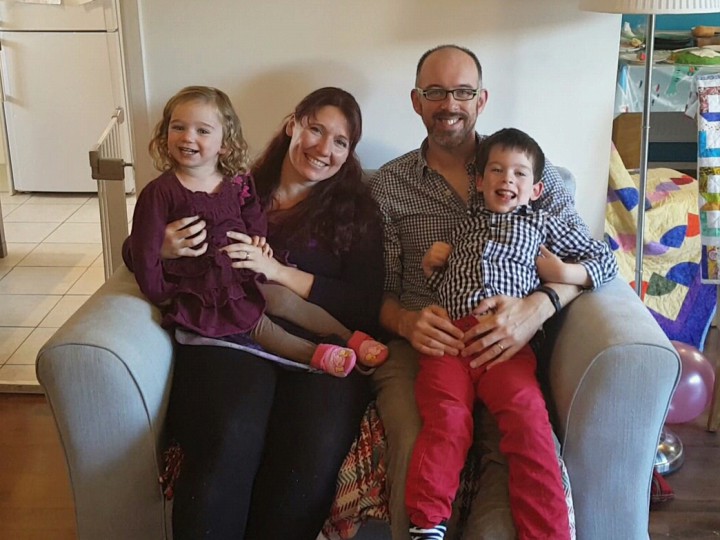 The next shot come from hubs' birthday this weekend. Another on the bed selfie shot but another I love as LM particularly looks so happy in it!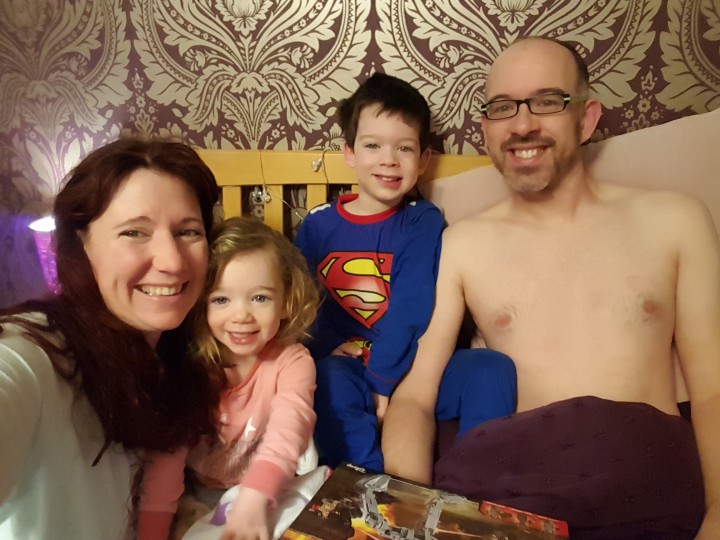 Then finally we have shots of a rare occasion where we were all nicely dressed up and looking glam, for my aunt's 70th bash in the Peak district. If you follow my social media you may have seen this evening didn't end well (with LM coming down suddenly with croup and struggling to breath, resulting in a trip to a far away hospital in the early hours of the morning) but until that point we had had a lovely time and it was nice to all be glammed up for a change.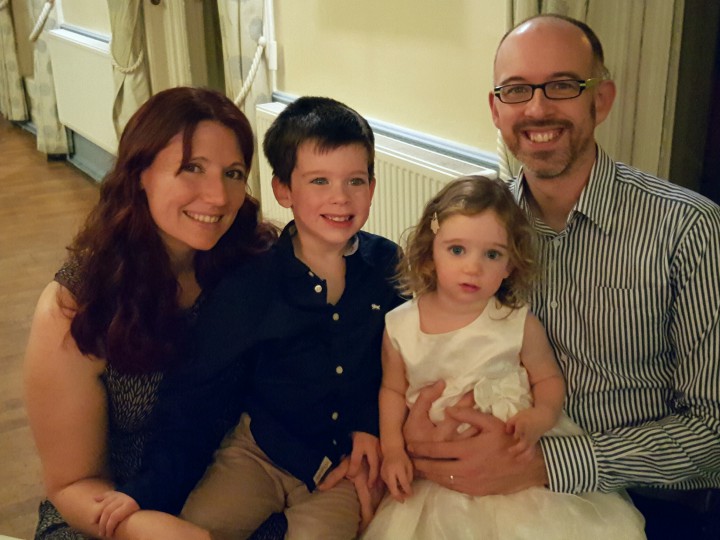 So there we have it, my lovely family in October, capturing the highs and lows and everyday moments of our little family 🙂