We recently arranged to meet some good friends of ours who live in Newcastle. Being a good 4 hours away from each other we like to pick somewhere halfway to meet up for the day so Yorkshire is usually where we head, and as always we do like our National Trust places for a lovely family day out. This time we chose Beningbrough Hall as it looked like there was lots to do and see with the kids, and indoor spaces as well as outdoor areas if the weather turned on us (it is November after all!) and it did not disappoint.
Although it was lovely and sunny when we left home, it got foggier and foggier the further north we drove which made the journey interesting! It was pretty easy to find but it was really funny as we were driving up the long drive wondering where exactly the house was and it suddenly loomed up out of the fog right in front of us!

We had arrived a little early and it wasn't open yet so we headed to the little farm shop and cafe a short walk from the car park for a nice cup of tea and cake while we waited for our friends and chatted with some other parents with little ones. Our friends arrived and we headed in to the grounds, which are huge. The gardens were lovely, even on a gloomy day and the kids were loving exploring and basically having a good old run around after a couple of hours in the car!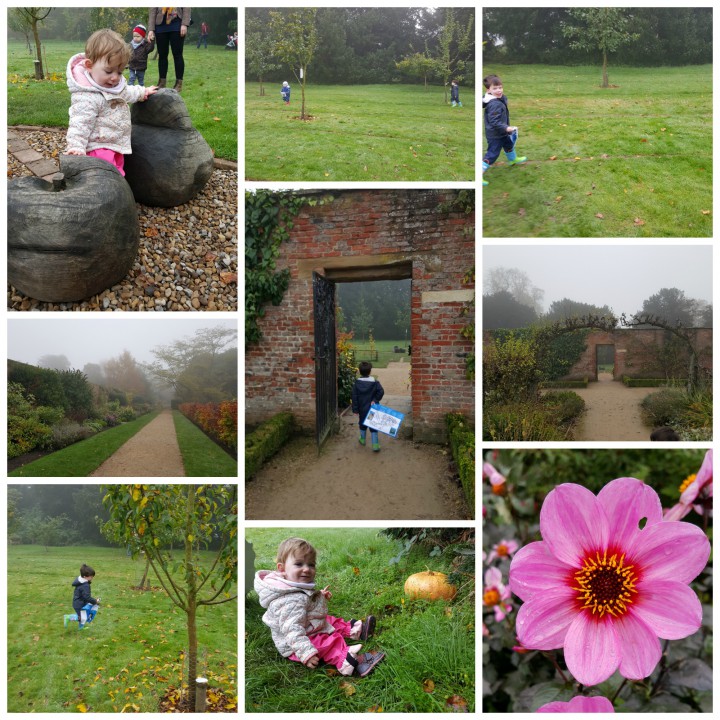 I believe there are meant to be some gorgeous views….. but on the day we went we could only just make out some cows and trees through the fog! Still it was very atmospheric (Hubs feels that "bleak" is a more appropriate word haha)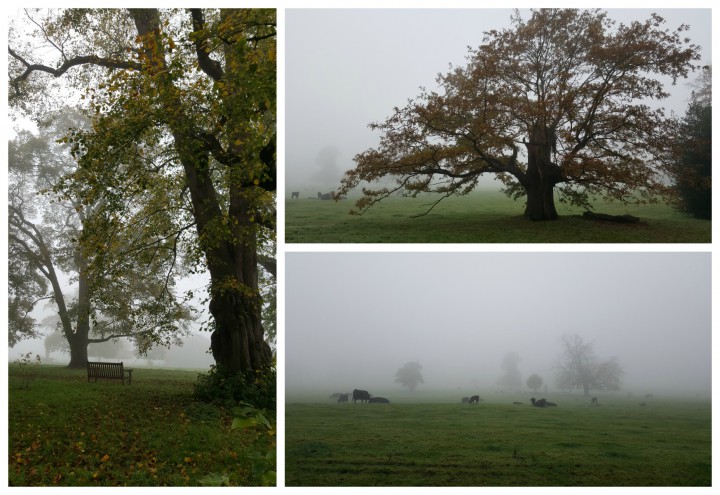 It was lovely to catch up with our friends and meet their gorgeous new addition, look at these gorgeous cheeks! LM loved meeting her too and the older boys had a great time together again.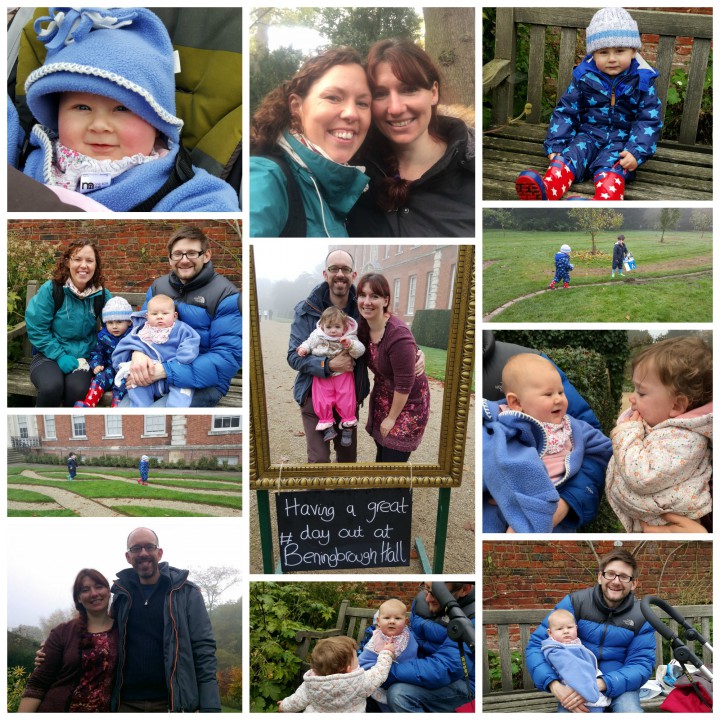 We wandered over to the fantastic outdoor play area for our picnic lunch and to have a play. It really is an amazing lay area with a hige fort, boat, house, loads of swings, a den building area and some trikes and bikes that you can use. The kids had an absolute whale of a time and the fact that it was wet and muddy really did not spoil their fun! I was glad they all had waterproofs on though!!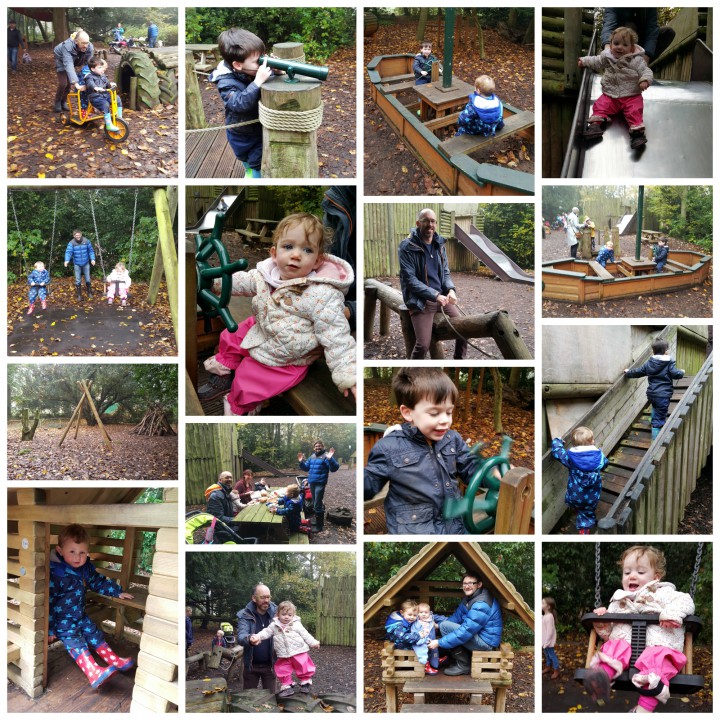 After lunch we went into the hall itself for a look around. They have a lift which is very handy and small stroller buggies you can use as they ask big buggies to be left outside. As well as the more standard rooms and exhibitions they also had some fantastic interactive displays which were perfect for the kids. Because they had an exhibition on loan from the National Portrait Gallery of the Royal Family (which was fab) there was a portrait zone where you could dress up and set the scene to create your own portrait – great fun! There was also a fab playroom which the kids absolutely adored, of course.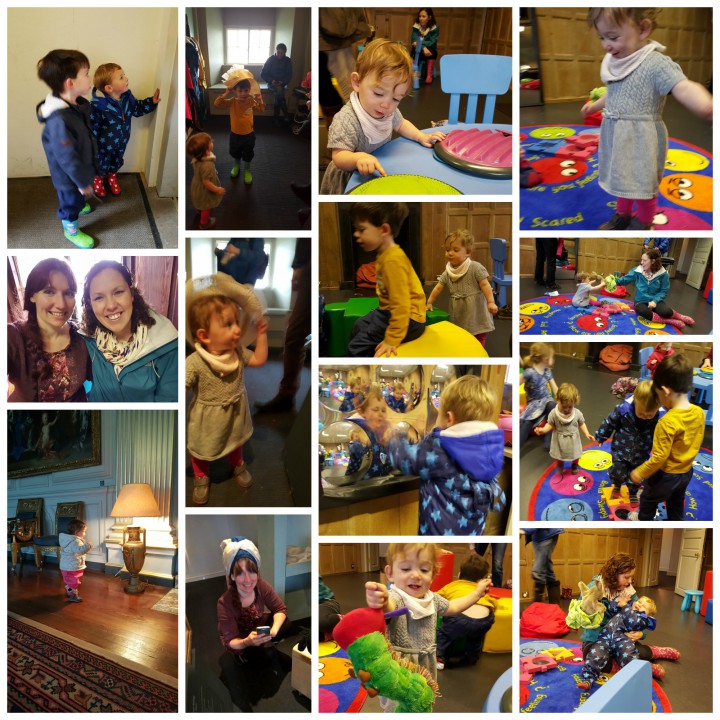 When we headed back outside we had some lovely bubble fun and then some family group shots before it was time to head home.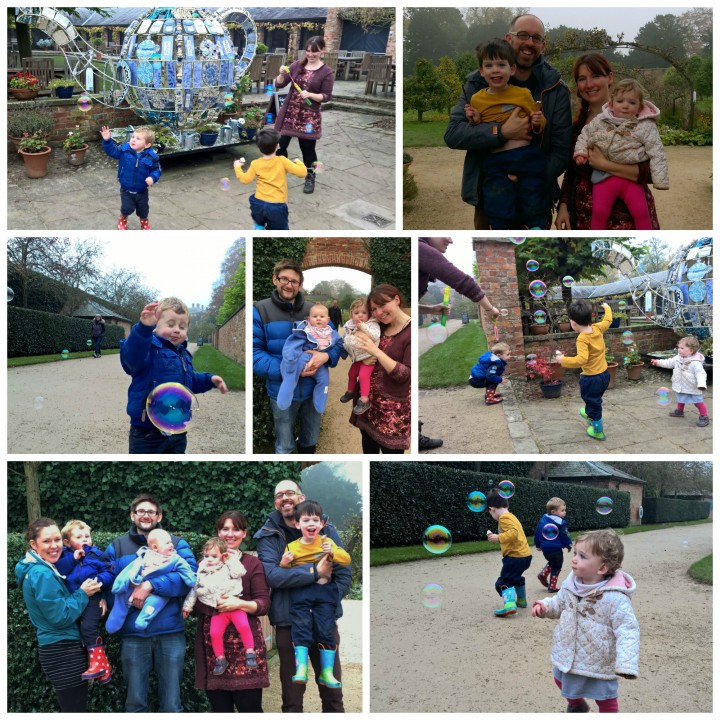 We loved seeing our friends and as always the National Trust delivered a fab place for us to do so. Beningbrough Hall had so much to see and do and I really look forward to going back one day, hopefully when the weather is nice so we can see those gorgeous views!!