Do you ever find that weekends come and go in a blur of chores, shopping, visiting family, playtime etc. without feeling like you've made the most of the time together as a family? We do. So we have decided to make more of an effort this year to visit places. To do something different.
To add a fun side we have also decided to make this into a scrapbook for Monkey. He's too young to remember these days out so we thought it would be nice to start a scrapbook with pictures, ticket stubs, interesting things we found or did on our day out, so he can look back on them as he gets older. As he gets older putting the scrapbook together will also be a fun thing for him to enjoy.
This is my blogged version of that scrapbook.
I am very lucky in that my lovely aunty bought me a lifetime membership to the National Trust quite a few years ago that gives me +1 entry to all National Trust sites.  I did initially think that this would be purely for National Trust places but I think it's nicer to widen the scope and encompass all days out.
So Page 1!
Yesterday we went to Lyveden New Bield. A small National Trust site but as it is only about 30 mins from home we decided it was a good place to start.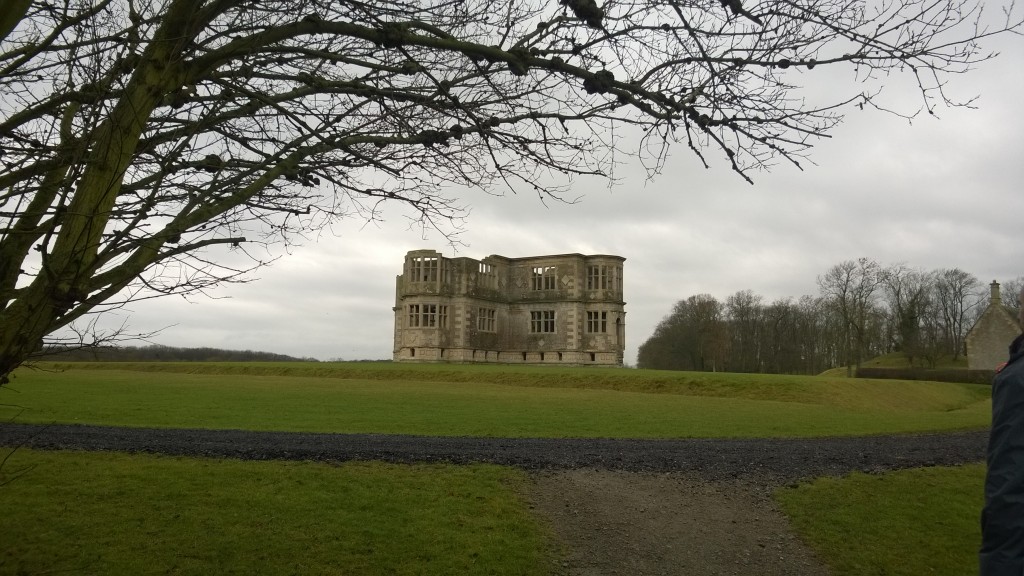 It looks like a ruin but it's actually a house that was never completed as the owner, Sir Thomas Tresham died mid-way through. The building was started in 1595 – if you want more of a history please visit the National Trust page – I'm sure it would be more accurate than me!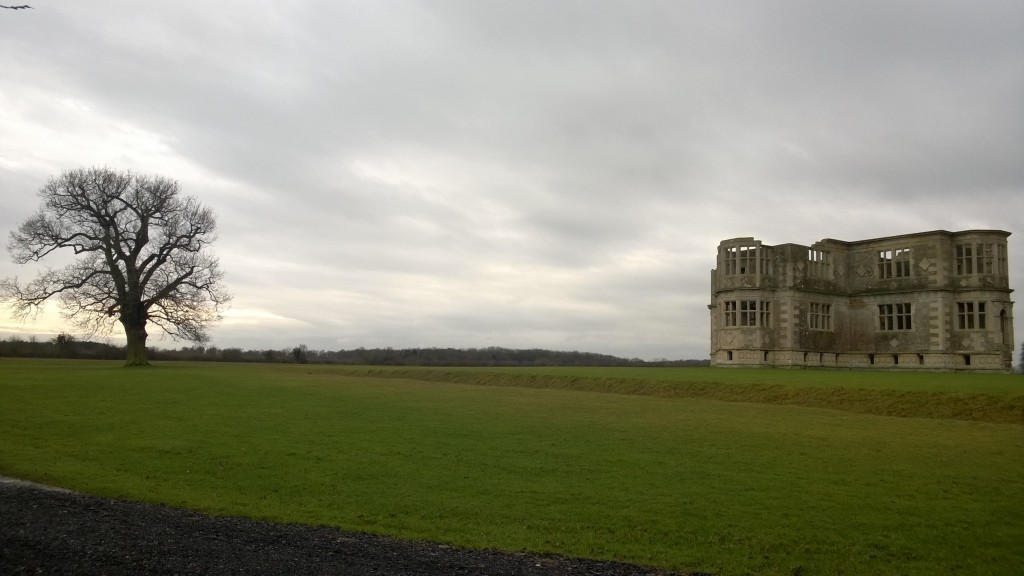 On a grey miserable morning it looks very haunting up on a hill in the middle of the Northamptonshire countryside.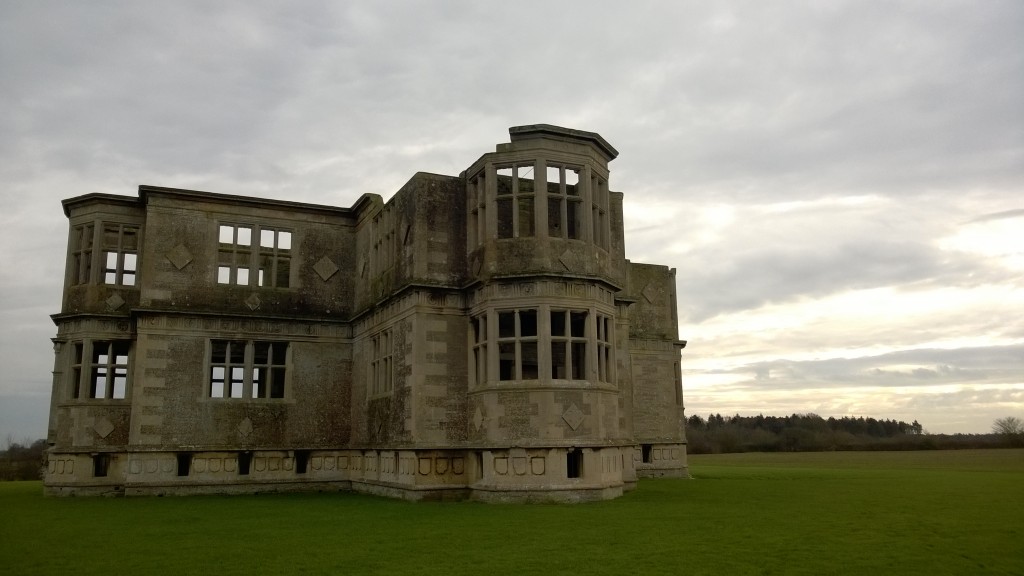 Monkey had on his wellies and his (slightly too big so they look a little like MCHammer trousers) waterproof trousers and he had a whale of a time exploring.
There's names carved into the stone all over the building and as much as I don't approve of general graffiti, it is kinda cool seeing graffiti from 1790 all the way up to now.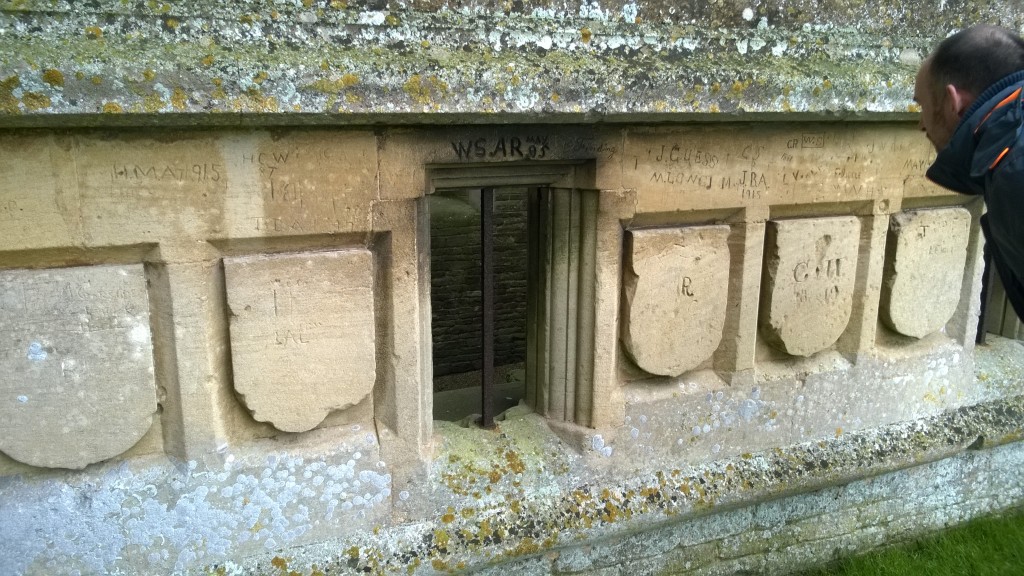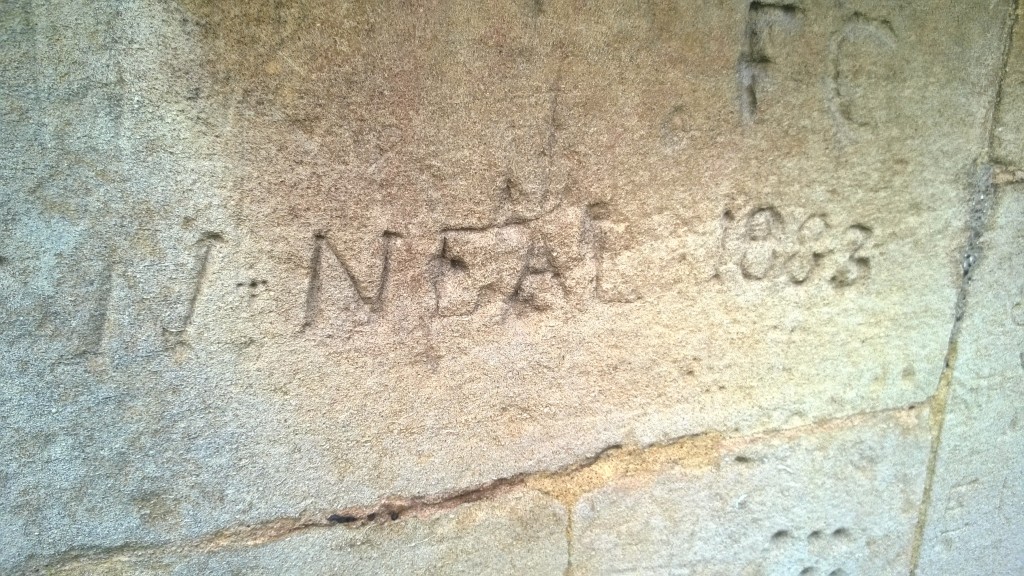 We had a lovely lunch and some tea in the tea rooms, Monkey enjoyed his lunch and we got some free cress in his lunch platter so will have fun growing that at home 🙂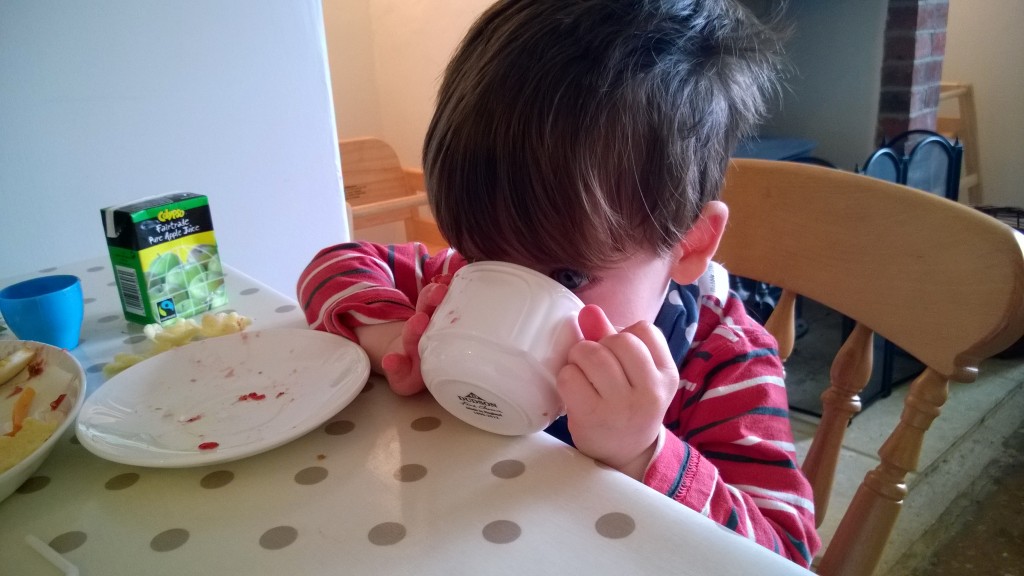 After a bit of a play with his ball it was time to head home.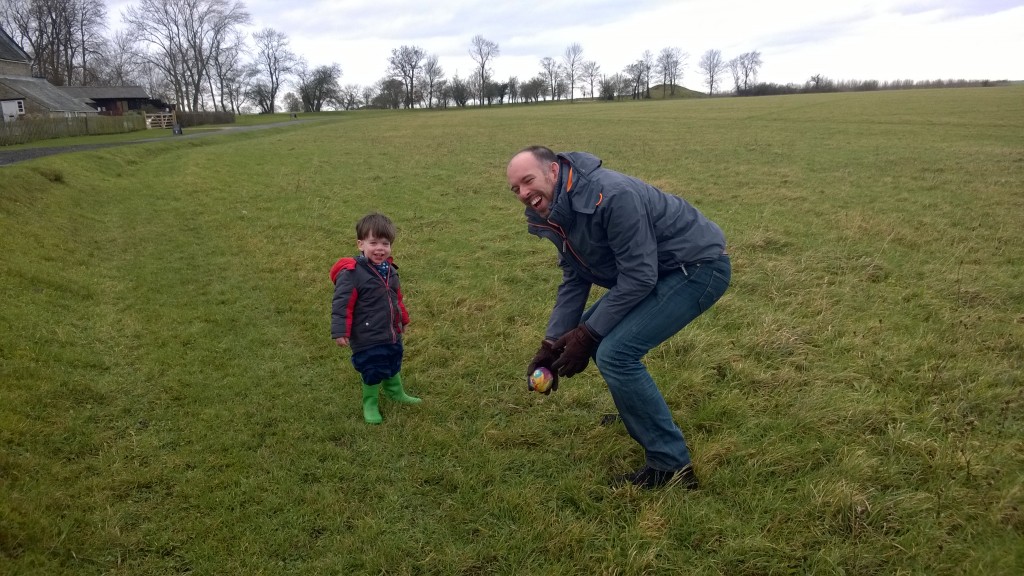 Great start to our new Days Out Scrapbook, stay tuned for many more