On the way to our little holiday in Norfolk last week we decided to take the opportunity to stop off at a fabulous National Trust property I have wanted to visit for a while, Blickling Hall.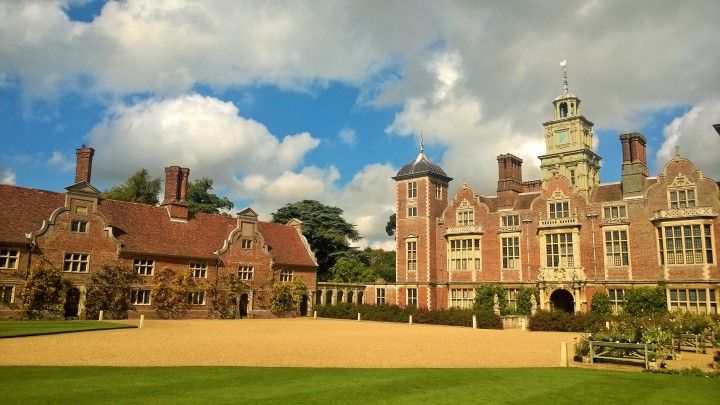 The Blickling Estate is huge and has so much to do see and do, with a variety of walks and cycle rides you can do. They even have holiday cottages on the estate as there is so much you can do there, much more than you could do in a day!
Because we were just stopping off for a fairly short visit, and because even with my pelvis support I can't walk as much as I normally would at the moment, we confined our visit to the lovely gardens and grounds surrounding the house. With one of the prime reasons for the stop off being so that Monkey could run around and burn off some energy, we decided not to go into the house.
When we arrived, a lovely lady asked whether Monkey would like to do a scavenger hunt in the gardens, and of course we jumped at the chance. So he was given a lovely little basket and a list of things to find – which included some different seeds, something fuzzy, something round, etc, etc. So we set off to stretch our legs from the car journey, and see what we could find.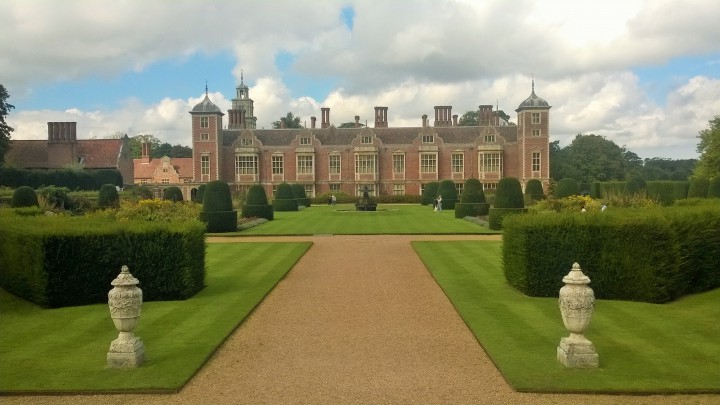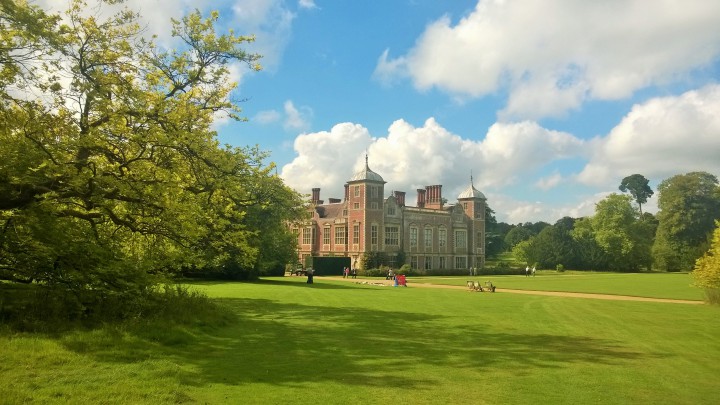 The grounds and gardens are so beautiful and there is so many different paths and directions you can go. Daddy loved showing Monkey the different seeds, such as sweet chustnuts and acorns, and Monkey loved collecting things like sticks and stones and popping them in his basket.
While we hunted for acorns we found a lovely fluffy looking caterpillar on the floor which Monkey was fascinated by!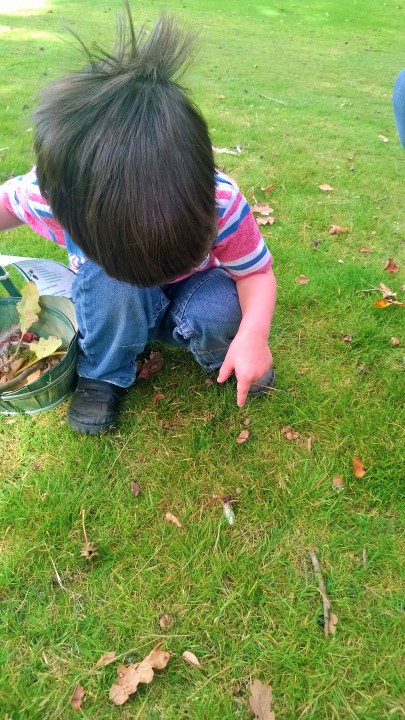 When it was time for lunch we took the basket back to one of the lovely volunteers and showed her what Monkey had collected, and Monkey got a sticker! We could have get all of our, er…. souvenirs but as we were going to the holiday home we decided to leave them behind 🙂
After a lovely lunch we had a a bit more of a run around and Monkey was very brave, walking the along a huge fallen tree!
Soon enough it was time to continue our journey to the holiday cottage. As ever though we had a lovely time at the National Trust house and look forward to visitng Blickling Hall again at some point, hopefully with enough time to see inside the house and see more of the estate!