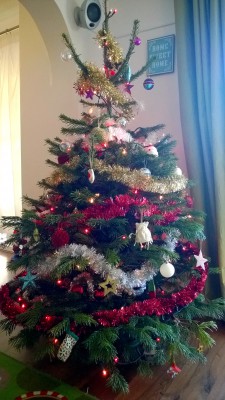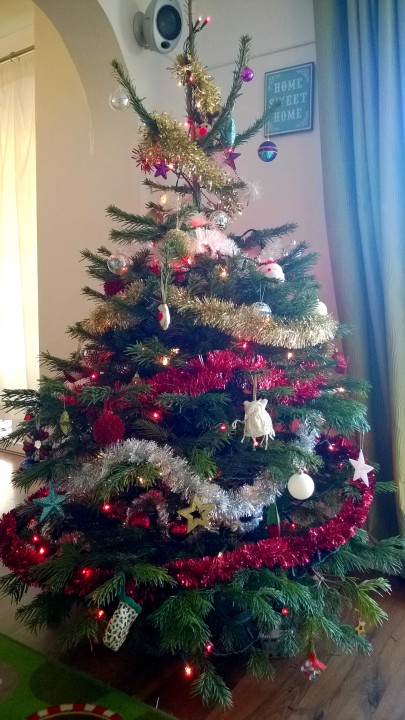 I love Christmas and I love getting into the festive spirit. This year we are getting started nice and early with this fabulous Christmas tree from Pines and Needles.
I have always been a huge fan of real Christmas trees. I love the smell and there's just something nice about having a real tree rather than an artificial one. There is also something really nice about going to choose a tree yourself. But, I have to be honest, that part has become more of a challenge now we have small children. Fitting the tree in the car along with said children is a bit interesting for one thing and then there is carving out the time to go and get the tree.
Pines and Needles, with their delivery service, take that hassle factor out of choosing a tree as they deliver them right to your doorstep. We chose a Nordman Fir, as the needles are softer than a "traditional" Christmas tree, and they drop less, which means less hoovering, a huge plus.
I initially thought that having a Christmas tree delivered to your door would increase the cost. Buying a real Christmas Tree isn't the cheapest option at the best of times, but I was pleasantly surprised to discover that the combined cost of the tree and the delivery would in fact cost a little less than we normally pay for a tree from our local garden centre.
The tree arrived all sealed and it was nice and damp still when we opened it. The bottom of the trunk had been prepared, i.e. all the lower branches cut off to make getting it in the stand nice and easy. All we needed to do was saw an inch off the bottom for it to soak up water. Pines and needles also kindly provided us with one of their fantastic tree stands. Our old tree stand was more, um, decorative and was basically a complete faff to get the tree into, and because it is metal it had gone nice and rusty. This tree stand is so simple, locks the tree firmly in place and is nice and easy to get water into. No water spilling over onto the floor with this stand and no hassle making it stand straight, I have ended up with some wonky trees over the years!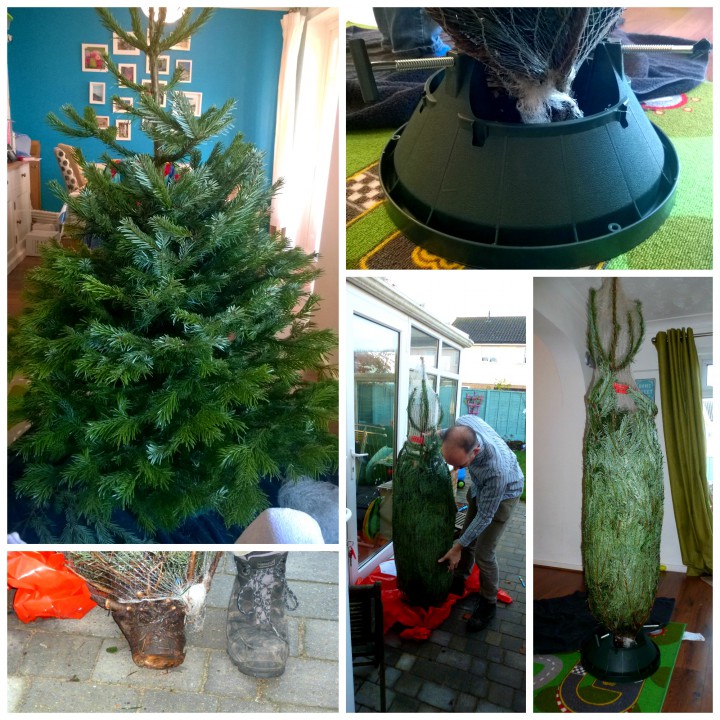 Monkey is hugely excited by Christmas this year and it's the first year we have allowed him to help with the decorating. I like a combination of red and white lights so I did that first, then we all got stuck in together to decorate the actual tree! Monkey had great fun doing it and although it was a bit chaotic as he wanted to bounce all of the baubles on the floor (eek) it was a lovely family moment (albeit Little Miss was asleep upstairs, its a few years before she will be able to help!)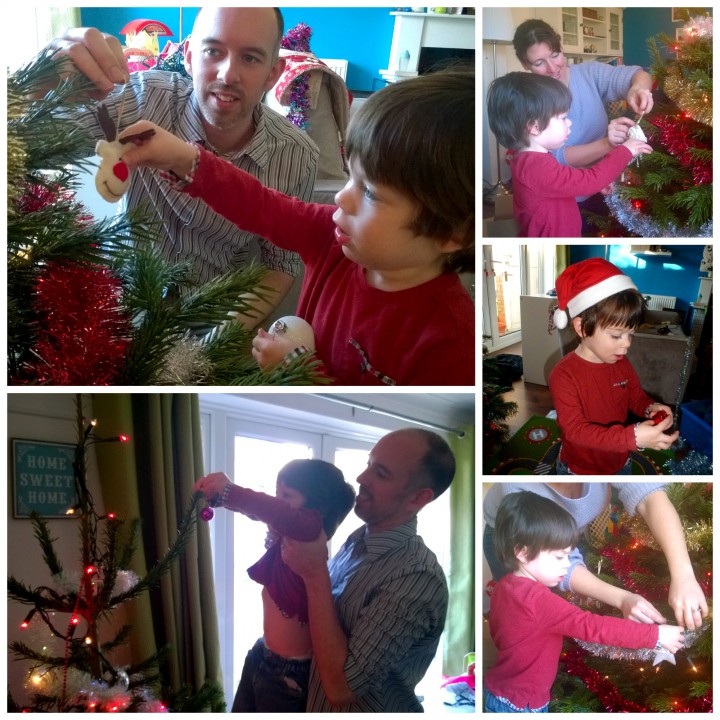 We are so pleased with our Christmas tree from Pines and Needles, it is fantastic quality and exactly what we are looking for in a tree. The fact that it can be delivered to your door is brilliant. I know that means you don't get to choose the tree yourself but we are not at all disappointed with ours and now there is one less job to take off the list in the run-up to Christmas.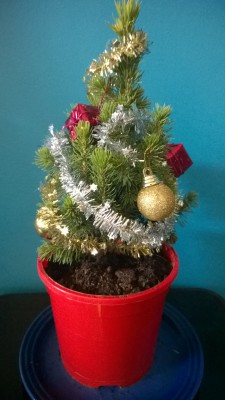 The fabulous people at Pines and Needles have given me an offer code to share with you lovely readers! If you order a tree and enter the code STAY14, you will recieve a free mini Christmas Tree, Mistletoe and Holly! The mini Christmas tree is so cute we couldn't resist adding a few of our own decorations to it too.
We were sent this tree for the purposes of the review, howver all, thoughts, opinions and photographs are my own.
Also linking up with #TinselTuesdays