After a few beautiful (if very cold) frosty days, we decided we should wrap up on New Year's Day and go for a chilly walk around our local country park. Then New Year's Day dawned and it was grey and miserable. No blue sky, no pretty frost. Just really wet and grey! But after some to-ing and fro-ing we decided not to let this stop us, to pop on our wellies and head over anyway.
Little Miss was wrapped cosily in her buggy and Monkey rode his trike as while it is not too far a walk at adult speed, it takes  lot longer at toddler speed and his little legs can get tired before we make it home. He was very excited though, especially at the prospect of jumping in muddy puddles!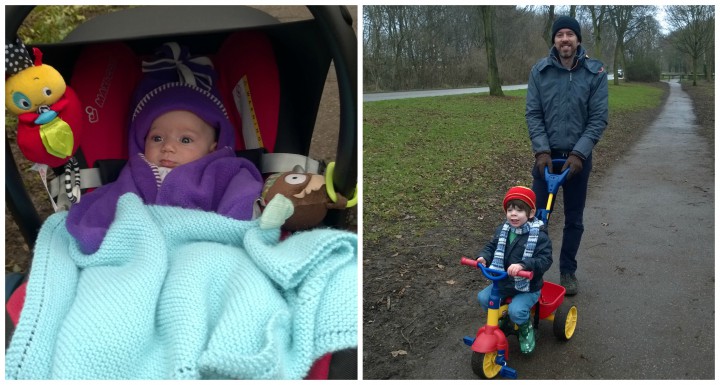 We had planned to feed the ducks as they provide duck food at the visitor centre, but unfortunately it was closed so no duck feeding for us. Thankfully though there were still lots of muddy puddles for jumping in. Thankfully I had taken spare trousers for Monkey though waterproof trousers would have been better. Oh well, next time!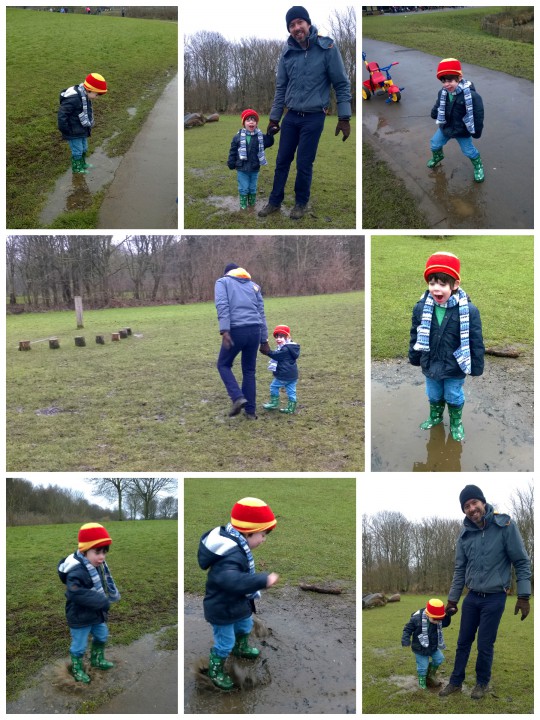 We also stopped off for a climb on a playpark ..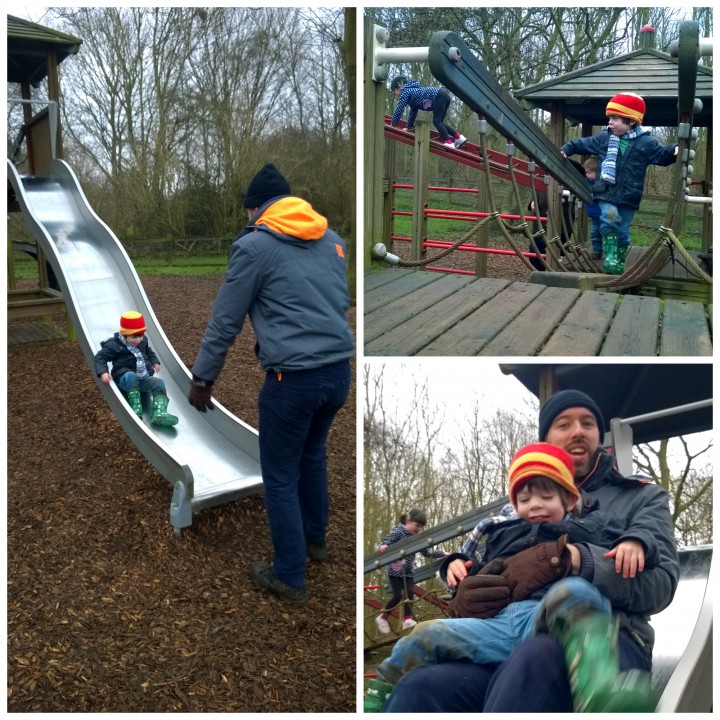 Then at the sandy playpark – where Monkey found some tools and proved it is never too cold to play in the sand!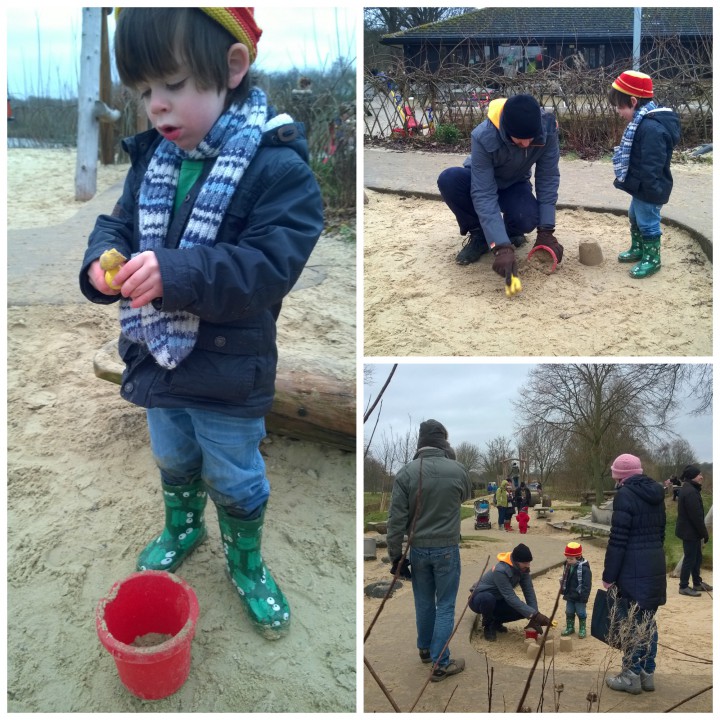 Granny & Grandaddy joined us for lunch at one of the cafes and it was really lovely to catch up, though sadly I didn't take any piccies at this point! It was a lovely walk though, great to get out and get some fresh air and exercise (will no doubt help with my diet!). Then it was home to put on some comfy clothes and have a rest. Lovely New Year's Day 🙂
Happy New Year!