When  you think holiday, you very often think seaside or beach. Not all holidays of course but they do seem synonymous. For our holiday to Yorkshire I knew that most of our days would be spent exploring the countryside inland, but, Monkey does love the seaside so I wanted to see what the Yorkshire coast offered us in terms of beautiful beaches, and we were not disappointed.
We kept an eye on the weather forecast and chose the best day weather-wise to head to the coast, as we knew it may be a little chilly or breezy compared to inland. First stop was Whitby. Hubs had been before many years ago but I had never been and it was a gorgeous day and Whitby is a lovely seaside town and really picturesque.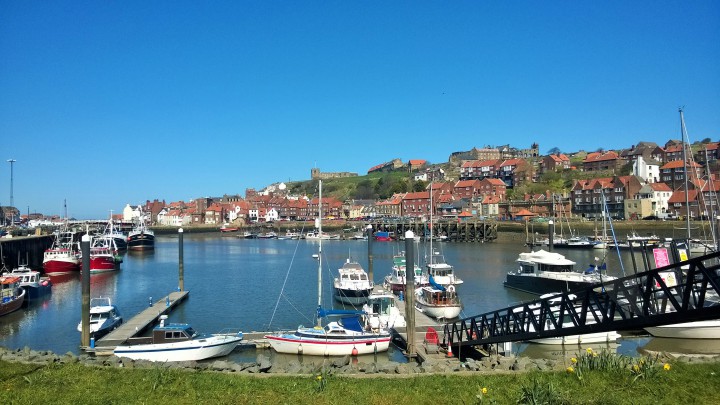 It is also very hilly! We were in Yorkshire so I know I shouldn't be surprised but pushing the buggy up some of the steep hills definitely gave my legs a good workout compared to the flats area that we live in! We loved the view from the clifftops down to the lovely beach below and across to the aAbbey. After visiting Fountains Abbey we decided not to see Whitby Abbey up close and focused on the town itself, having a lovely wander round, and we stopped at a gorgeous child friendly café for lunch.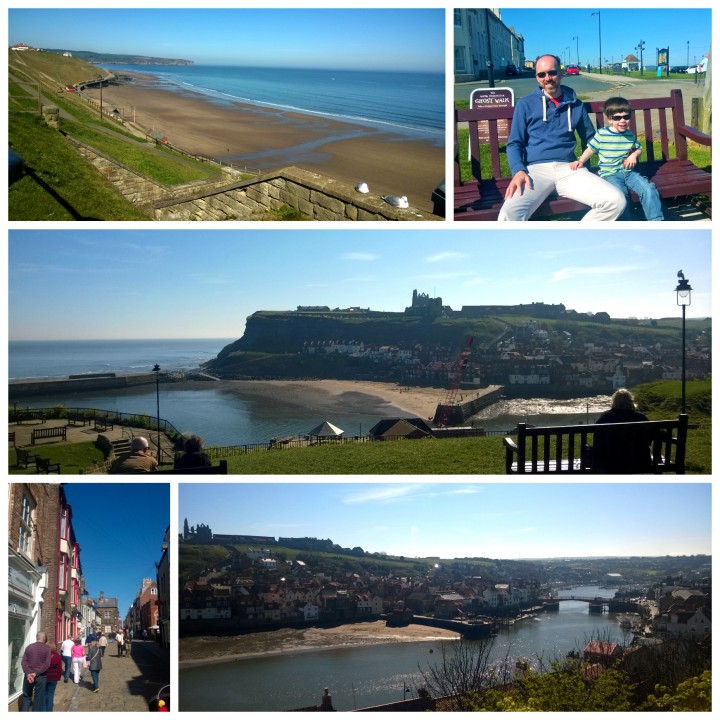 We then headed a little further North up the coast towards a little place I had found called Runswick Bay. A lovely small fishing village in beautiful enclosed bay with a gorgeous sandy beach. It was a lovely day and with the bay being enclosed we were very protected from any coastal breezes and had a lovely time.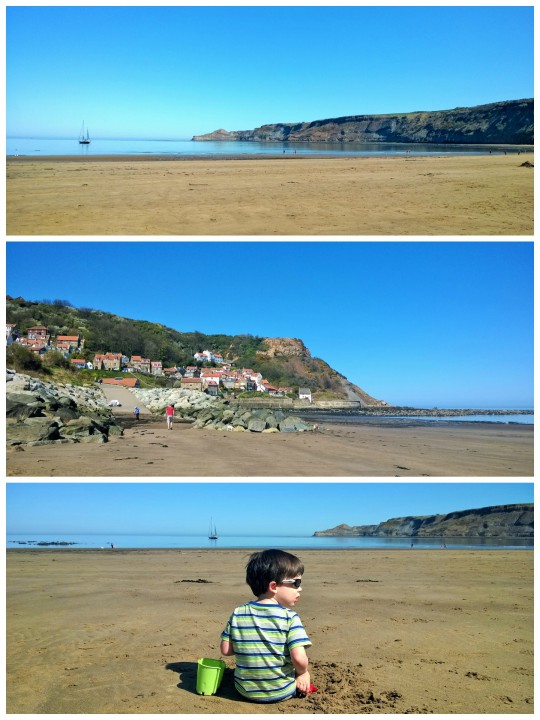 It was LM's first time on a beach and she was good as gold lying in the shade of our wind protector while Monkey and Daddy had a whale of a time making castles and exploring the beach.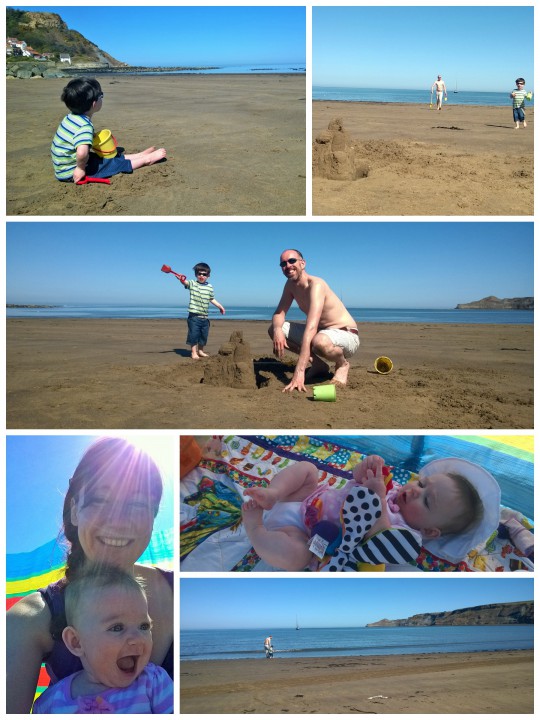 It was such a beautiful spot and I was so glad we found it. The hill to get to the beach is massively steep though so worth bearing that in mind when thinking about carrying things/children.