You may have noticed that things have been a bit quiet here lately.. and that's because we have had a bit of a change of scenery. For the last week we have been on holiday in lovely Yorkshire!
Hubs doesn't like me talking online about going on holiday until after the event. I'm not sure why as I highly doubt any of my lovely readers are stalkers who would rob us the second we go away but as I can't categorically prove otherwise I don't argue the request.
Anyway,we have had such a lovely time. We have seen the ruins of castles, abbeys, & temples and have been to the seaside.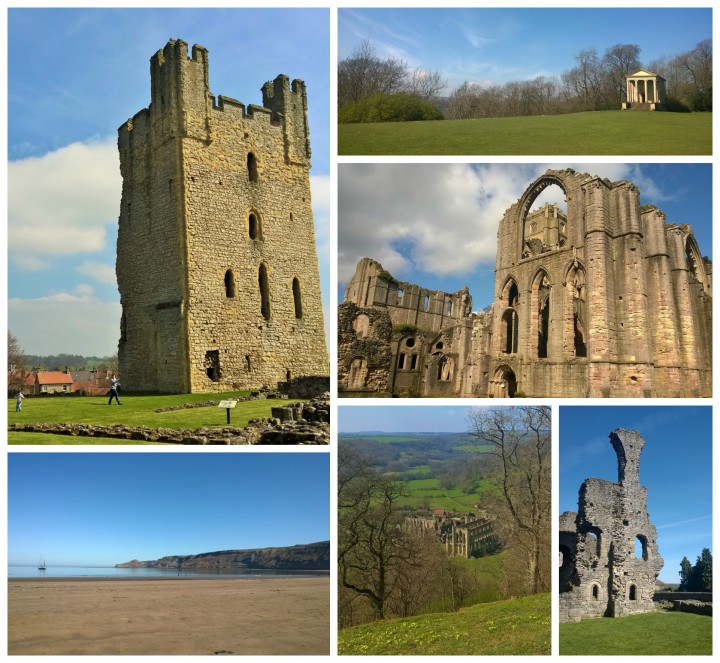 We have spun in the sunshine, chased bubbles, eaten picnics, walked through the woods, built sandcastles and met up with friends.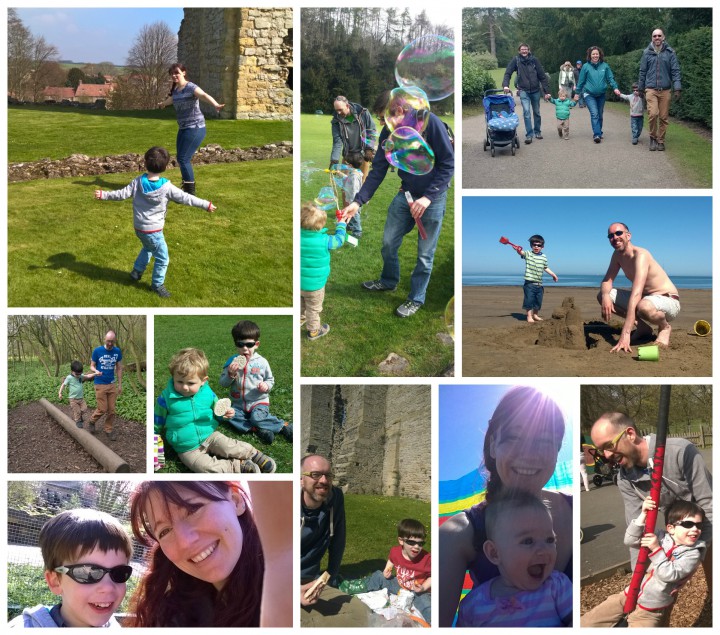 In some ways going on holiday as a parent feels a little like a busman's holiday. You still have all the same things to do and children to take care of and it can definitely be stressful at times. I swear I packed just about everything imaginable, including the kitchen sink, but still somehow managed to forget things we needed and have had to buy! (Thankfully we are in Yorkshire though not on Mars so can buy things :)).
We still have a toddler to entertain and a baby who needs feeding, changing, playing with etc. but the change of scenery does do the power of good and there is no (or at least less) housework to worry about for the week. Hubs and I get to spend some time together, sharing the load of the childcare and we have had lots of lovely fun as a family.
Plus we have been to able to enjoy some gorgeous views of green rolling countryside and absorb a lot of history. There will be some more detailed posts about the fab places we have visited over the weeks to come :).
My word this week is scenery. How has your week been?