On a beautiful crisp day recently hubs said he thought it felt like autumn because of the clear blue skies, cool air and bare trees all around. But I disagreed. To me it feels like spring is really here, and when you look closely there is life all around. There are buds on the trees and blossom starting to bloom. There is colour coming back into the world.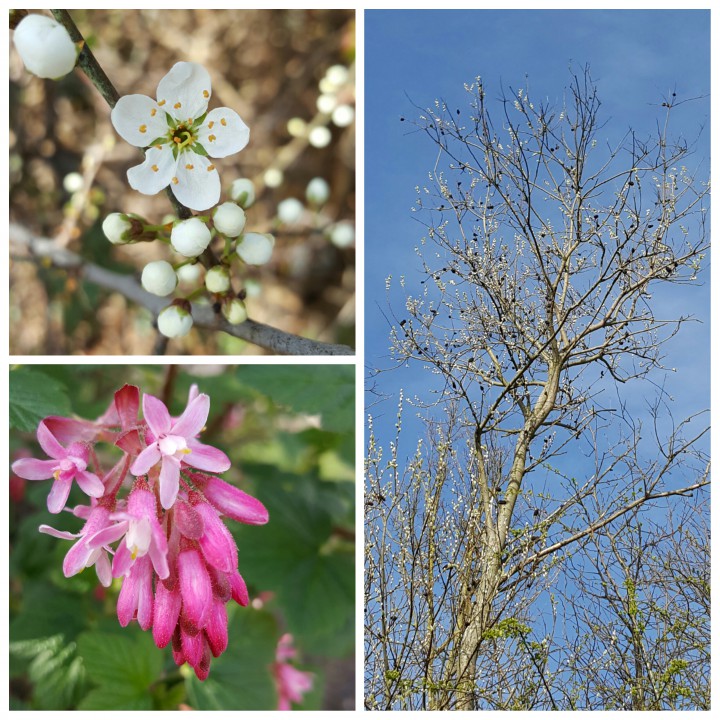 I have so enjoyed seeing the sun this week and feeling the slightly warmer air, and that is why my word of the week this week is spring.
We have been out and about a lot enjoying the spring and the start of the easter holidays. In truth I was concerned about the holidays. Because of chicken pox and tummy bugs Monkey has been off pre-school for weeks already and after a difficult half term in February I was apprehensive about another couple of weeks at home together. But the change in the weather really makes it easier.
Plus because lots of friends are off school too it means we get to catch up with lovely people that we don't get to see so often. On Tuesday we met up with my best mummy friends and their kiddoes. We all worked together pre-children and have gotten even closer since they all came into our lives. The kids all get on so well together too which is wonderful. We all got together at our favourite local farm and really enjoyed all the signs of spring. One minute it was sunny, then pouring with rain then warm, then chilly as the sun went behind a cloud. In essence a classic spring day! We saw lambs and piglets and peacocks and played pooh sticks and in general just had the loveliest day together.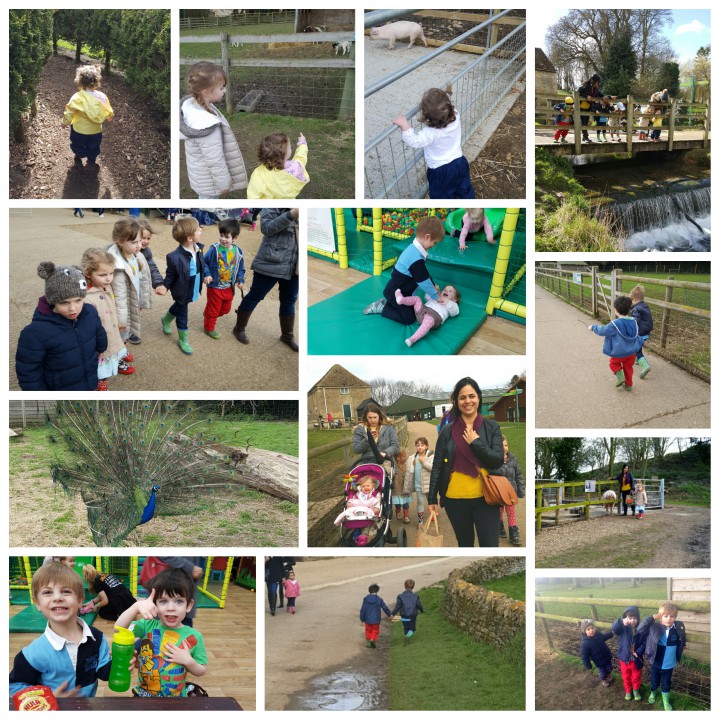 Monkey, LM and I have also been out on lots of little walks this week enjoying the sunshine and fresh air. LM's little legs are getting stronger all the time and she loves a good run and play with her brother,and on her own of course being as independent as she is!
We've been out in the garden a lot too doing some gardening and tidying and for Monkey 'digging for treasure' hehe. They've even played outside with no coat on, imagine that eh? I also got the sandpit out earlier for the first time and both kids adored it. This week is the first time LM has enjoyed playing with sand, she's always hated the feel of it previously but not anymore! I can see us having lots of fun with sand over the next few months/years! Such a lovely simple activity for them so I love it.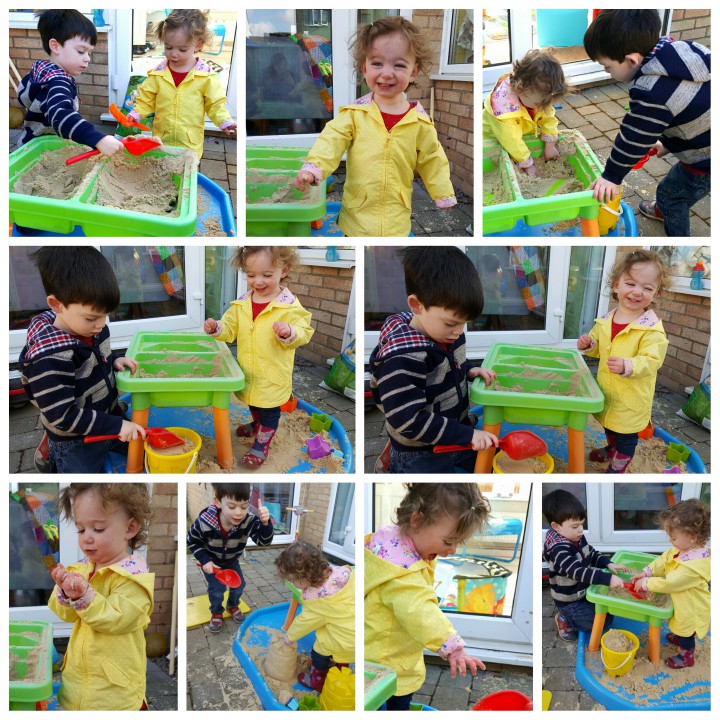 We've had a bit of a bonus too this week in that the spring clock change has changed LM's sleep patterns a bit and she is sleeping until 7am now. Hooray! Not sure if it is just because it is darker till a little later and so she will wake earlier again soon but for now we are loving the 7am lie ins haha.
We have lots more lovely days with friends planned over the rest of the holidays and I am looking forward to what next week brings before we get back to a normal routine.
How has your week been? Are you feeling like spring has sprung?