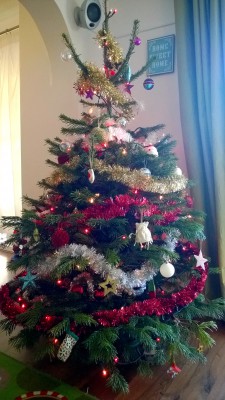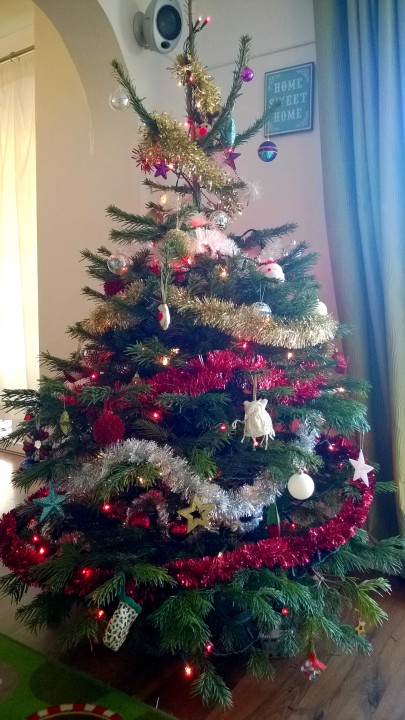 Yes you did read that right, this is indeed a post about Christmas Trees… in June… I know but just 6 months to go now and if you are the sort who likes to be organised nice and early then please keep reading! Regular readers may remember that last year we got a beautiful Christmas Tree from a lovely company called Pines and Needles, who grow their own Christmas Trees and offer a delivery service.
I've always loved going and choosing a tree… but with 2 kiddies in the back of the car now there just isn't the space so we can't go en masse anyway… and as a busy family having the Christmas Tree delivered just takes away one of the hassles of a busy time of year.
You can read more about Pines and Needles and the lovely tree we had last year here, but without further ado here are two very special offer codes if you wish to order your Christmas tree nice and early, or nearer to the time. With a lovely discount and a few freebies, why wouldn't you?
STAYHW2C15 – Use this code if you order between 25th June and 25th July 2015 and get:
10% off
Free 10″ Decorated Wreath
Free Holly
Free Mistletoe
Free Mini Tree
STAY15 – Use this code if ordering after the 25th July and you will still get:
Free 10″ Decorated Wreath
Free Holly
Free Mistletoe
Free Mini Tree
While for us it may seem early to think of Christmas, being a Christmas Tree company is not a seasonal business for Pines and Needles. Their efforts continue throughout the year to ensure the highest possible quality trees. Years of experience has allowed them to perfect their craft and encourage trees to grow into the bushy triangular shapes we all know and love.
Happy Christmas Tree buying!!