My word of the week this week is Christmassy (I know that's not really a real word but it's still going to be my word this week) as there's only a couple of weeks to go until the big day and things are definitely starting to feel festive around here.
We weren't planning on having our tree up until this weekend, but with a free afternoon last Sunday and a busy weekend ahead this week, well long story short, we found ourselves in a garden centre buying a tree last weekend. It was a very exciting visit as we also saw the big man himself. If you follow my Instagram you may know that we have a slightly suspicious Monkey when it comes to the big man and he has asked a couple of times "are you sure he is really real?" to which our answer is obviously a wholehearted "yes!"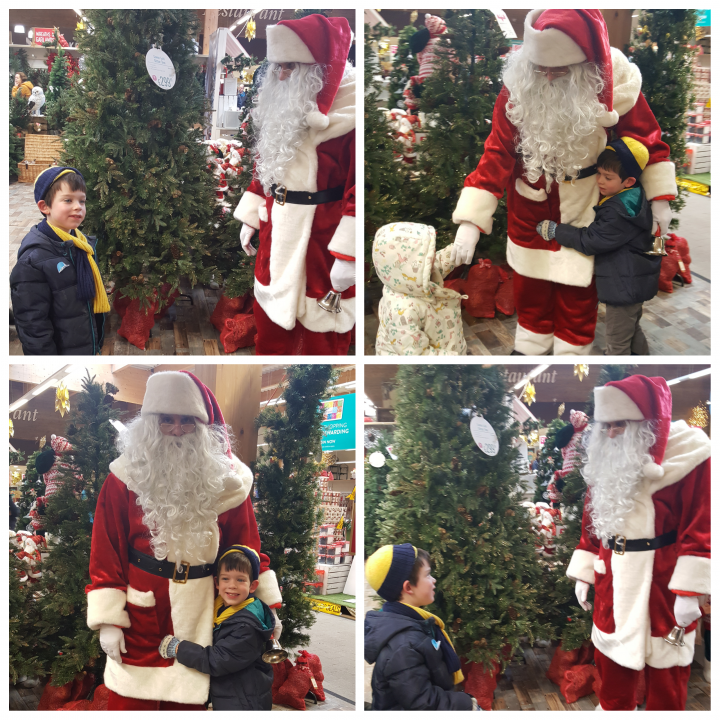 He seems to be believing again so this year will be fine but I do wonder how many years we have of him believing to come, as he is such a thinker and things clearly aren't quite adding up in his head!
When we got home it was time to get the decs out and get the tree up. The kids loved looking at the decorations and finding the santander hats, and Monkey was so helpful with the tree which was adorable! Madam didn't cause too much mischief with the tree either thank goodness 🙂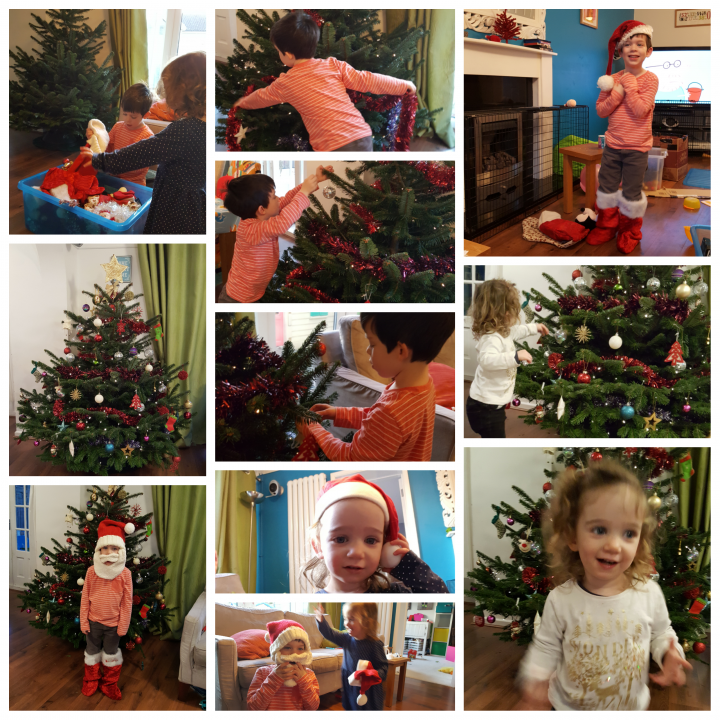 We've also got down the playmobil Christmas scene that Monkey was given as a present last year. Both kids have adored playing with that and there has been some very Christmassy play going on as you would imagine.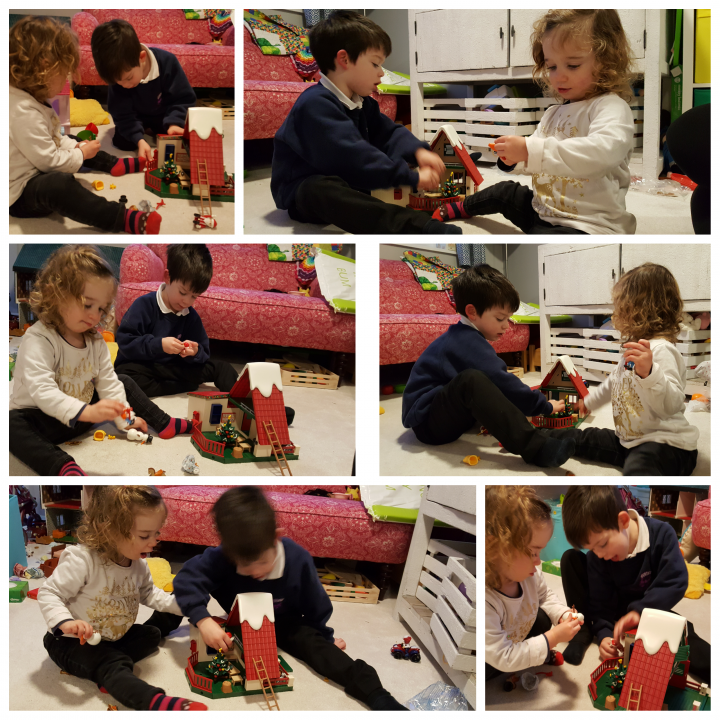 The main event though, that has really made me feel Christmassy is that this morning was Monkey's school Nativity! He has been singing the songs for weeks and I think I know the whole thing off by heart as well! We weren't allowed to take pictures of the performance itself though this snap I got at the beginning makes me chuckle. If I stood at the right angle then this was my view, through a sea of heads haha and most of the time it wasn't even this good.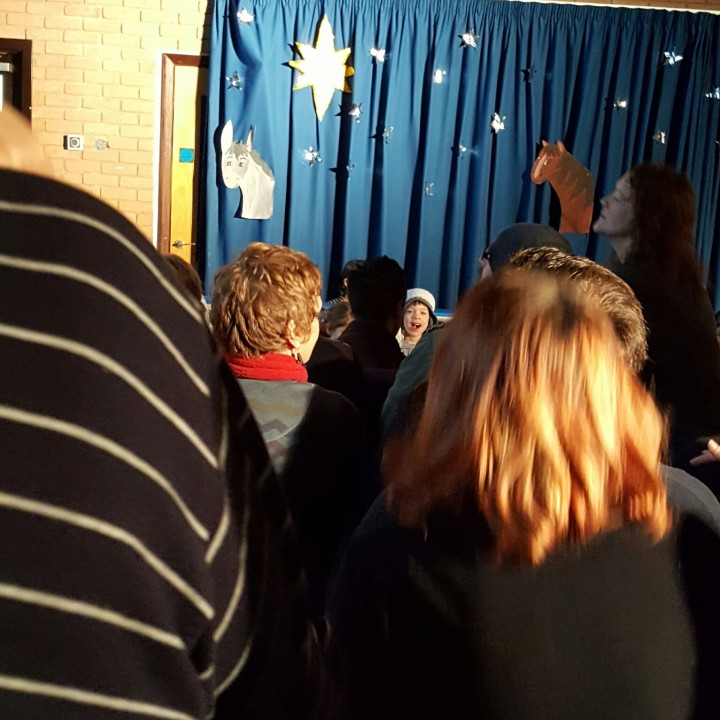 He said his line brilliantly though and clearly enjoyed singing all the songs and doing the actions, I properly welled up at one point, soppy mummy but I was so proud of him! We got some pictures of him afterwards looking so happy and so proud of himself.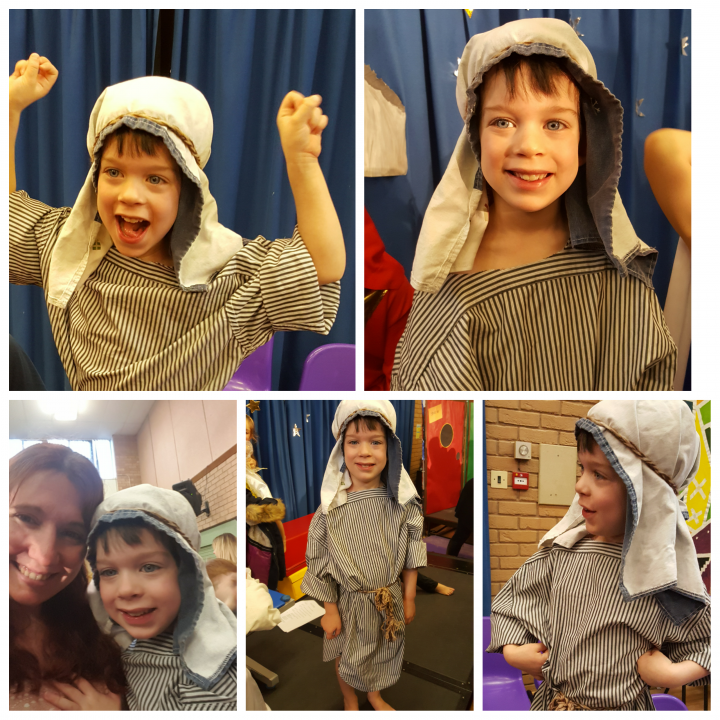 Tomorrow I am off to York to meet a friend and hopefully get the last bits of Christmas Shopping done so that should be nice!
Are you feeling Christmassy yet or is it still a bit early for you?