The word of the week for us this week has to be "Christmas" as it has been a very Christmassy week!
Things kicked off with a bang on Friday night as hubs and I had a wonderful night out for his works Christmas do. Not only was it a night out but a night away as my parents babysat and we got a night in a hotel room. Not just any hotel room either, as one of my close friends works in the hotel where the party was hosted (the same hotel we got married in, in fact) and she got us upgraded to the bridal suite! It was amazing and luxurious and so so lovely to be us for the night and not Mummy & Daddy. I drank too much and stayed up too late but at least we didn't have to get up for the kids first thing in the morning!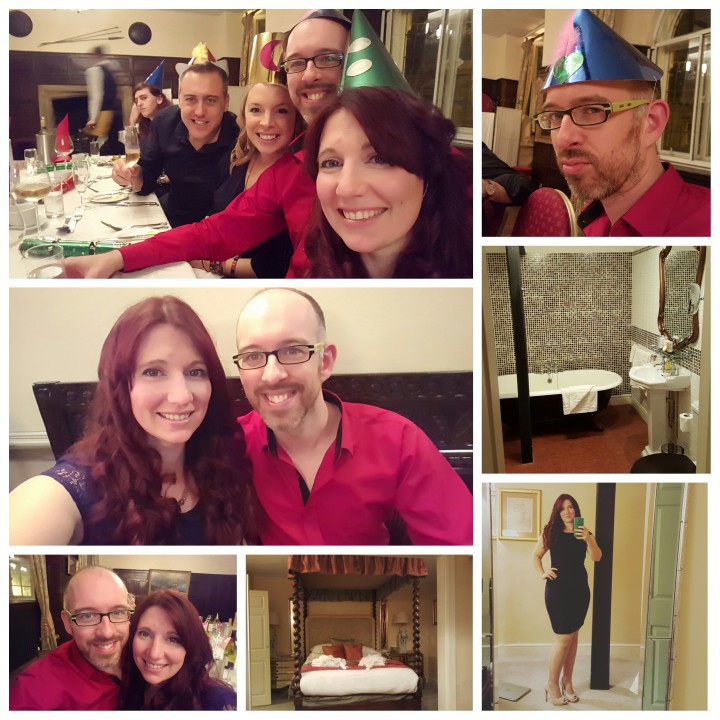 Christmas continued over the weekend (through our monster hangovers, honestly I can't hack it anymore!) as we got our decorations up. I have to tell you about our new lights from Wilko – NOT a sponsored post in anyway but I think they are fab. They are battery powered and come with batteries and being suitable indoor or outdoor there are no cables trailing across the garden. Then, this is the best bit, they have a built in timer. So you turn them on at whatever time, say 4pm, they stay on for 6 hours and then they will come on the same time the next day and every day after. Genius and timesaving!!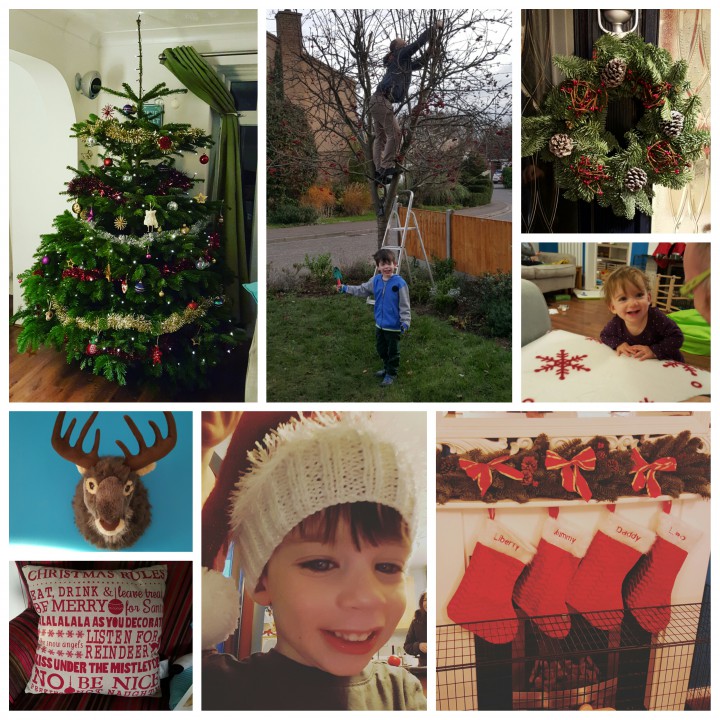 We adore our Pines and Needles Christmas tree and I do have a special code to get you some freebies if you would be interested in ordering one, check it out here. We also bought a few new decs as some of ours were looking a bit naff. We have a lovelu cushion and throw… and I would like to introduce you to Horace the Christmas reindeer head…. haha Hubs' choice 🙂
Monkey and I have been doing our Christmas crafting and then Tuesday night I had my little Christmas meal out with my four bestie Mummy friends. An evening full of laughter and fun and I love those girls I really do. No piccies though sadly!
Wednesday the magic continued as my parents, aka Nanny & Pops took us on the Santa Special on the local Nene Valley Railway. My stepdad volunteered on it for a few years so he has been looking forward to taking the kiddies on it. Monkey was so so excited and he adored meeting Father Christmas. LM was far less convinced and actually looked a bit terrified of the big man haha. She enjoyed being with her Nanny & Pops though and she loved her pressie. It got really, really hot on the train but other than that we all loved it. Us 4 grown ups may have had a cheeky baileys too haha. Yum!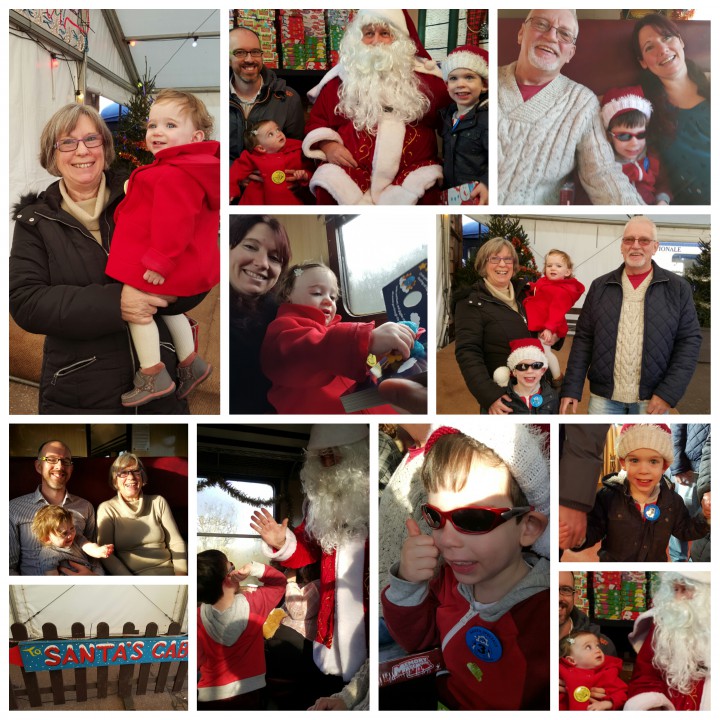 I've also got all the Christmas cards written this week, a few presents wrapped ready to meet some friends this weekend and the last bits bought. Hubs and I have gone through all the food orders as we have my family here on Christmas Day and his here on Boxing day. All in all I am feeling much more ready for Christmas now and looking forward to it. How are your plans going? Are you in the festive spirit yet? 2 weeks to go woohoo!!