With the recent start of the new GBBO series, baking season is in full swing. We love baking in our house and it's great to be inspired watching the brilliant bakers… Even if that isn't so great for our waistlines! The kids love baking too, especially Monkey, so it is often a family affair in our house. Which is why I was super excited to receive this gorgeous new bowl from House of Fraser recently and couldn't wait to try it out.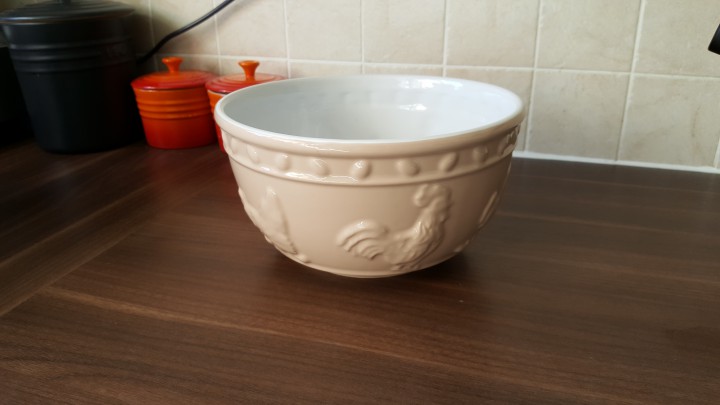 The design is gorgeous, with a real country kitchen feel. Apparently Hubs' Nana had a similar one growing up, and I'm sure mine did too actually so it conjures up lots of memories of yummy smells and delicious food. I'm sure I saw a very similar one in the Bake Off tent recently too!
The kids and I put it to the test with a simple biscuit recipe from the Queen of Bake Off herself, Mary Berry. As LM is mainly in a play and explore mode she had her own little bowl of ingredients to,  erm,  have fun with, while Monkey and I got on with the serious baking in our gorgeous new bowl.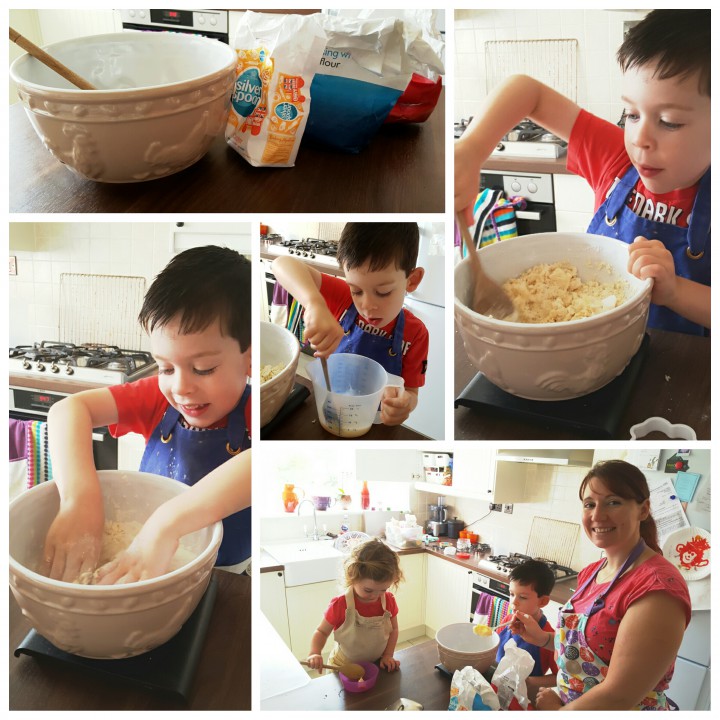 The bowl was perfect and once the dough was ready I rolled it out and the kids helped make some biscuits in the shape of stars and, um, stormtroopers. Haha, probably not quite the shape Mary Berry had in mind when creating this recipe!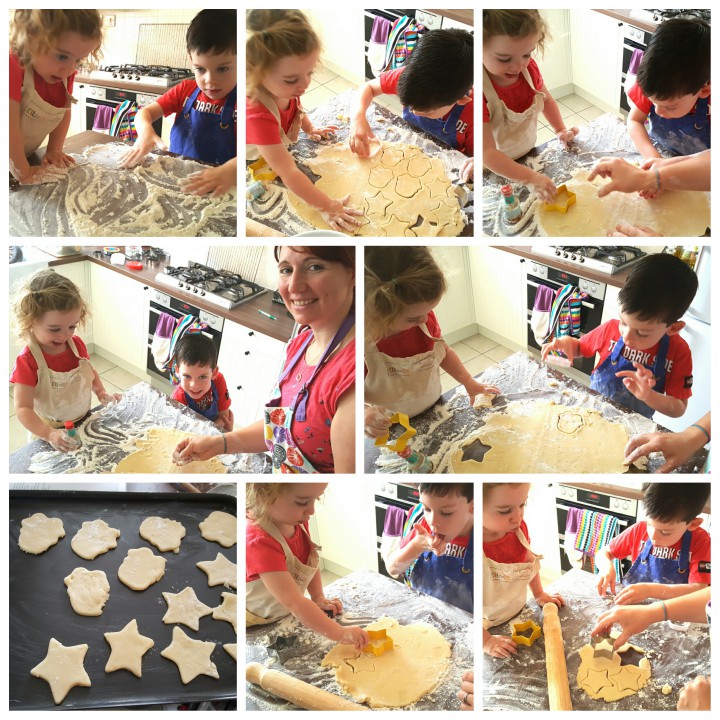 Once they had baked it was time to decorate with simple water icing and sprinkles. I was pleasantly surprised how LM did with the sprinkles actually and some actually made their way into the biscuits! By this point Monkey was far more interested in eating the ingredients than helping any more!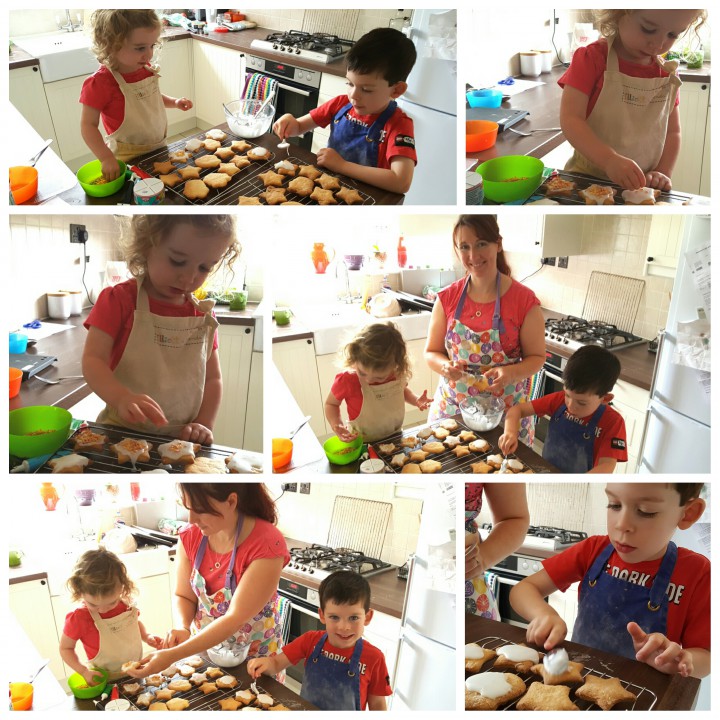 I love baking with the kids but it can seriously stress me out at times too trying to actually end up with something edible by the end haha. Hence keeping it simple with the recipe, but don't be fooled by the seemingly perfect serene images, I was definitely irritable by the end. The clean up too, argh!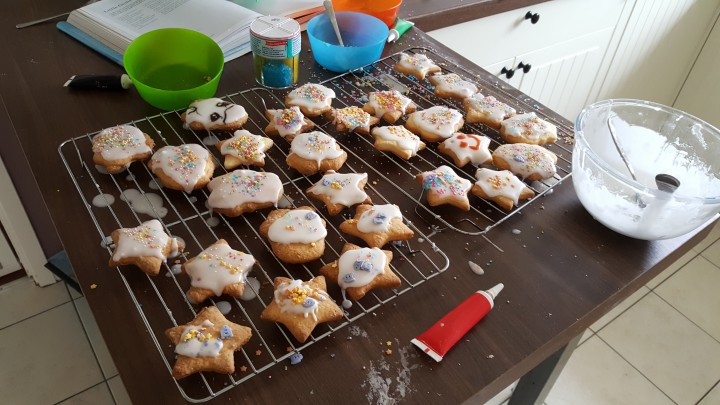 One of my favourite things about our new bowl though is that it can be washed in the dishwasher! Hooray! That is such a must for me these days. Even though Monkey had basically licked it clean it went in the dishwasher with all the other bits meaning I could give the kitchen itself a good clean up without leaving the kids to their own devices for too long.
Thanks House of Fraser, our new bowl is the perfect addition to our kitchen!
Disclosure: we received this bowl foc in exchange for this review, however all thoughts, opinions and images are my own.